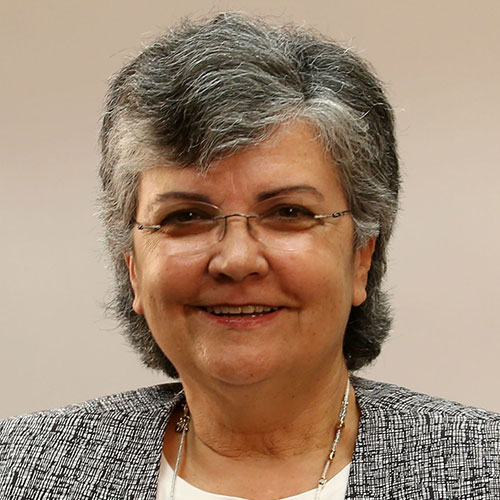 Amy R. Mashburn
Emeritus Professor and Emeritus Ed Rood Eminent Scholar Chair
About
Education
J.D., University of Florida (with high honors)
B.A., Eckerd College
Teaching and Scholarship
Civil Procedure, Professional Responsibility, Legal Ethics.

Publications
Articles
"Citations, Justifications, and the Troubled State of Legal Scholarship: An Empirical Study," 3 Tex. A&M L. Rev. 45 (2015) (with Jeff Harrison) [SSRN]
"Making Civility Democratic," 47 Hous. L. Rev. 1147 (2011) [bepress]
"The Criminal Defense Lawyer's Fiduciary Duty to Clients with Mental Disability," 68 Fordham L. Rev. 1581 (2000) (w/ Christopher Slobogin). [bepress]
"Pragmatic Professionalism: An Exercise in Applied Ethics," 2 Hofstra J. Inst. for the Study of Legal Ethics 101 (1999).
"The Three Faces of Eve: Difference, Dominance, and Beyond," in Feminist Jurisprudence, Women and the Law: Critical Essays (Fred. B. Rothman Publications, 1999, Betty Taylor, Sharon Rush & Robert J. Munro eds.).