Honoring Black Leadership Events – October 12, 2012
W. George Allen 50th Anniversary Graduation Celebration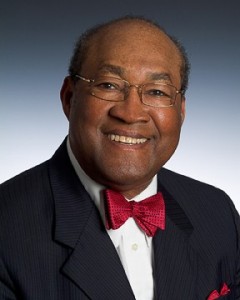 On October 12, 2012, the University of Florida Levin College of Law explored diversity in the legal profession and celebrated the 50th anniversary of the graduation of W. George Allen (JD 62), who helped pave the way for generations of students in Florida by becoming the first African-American to graduate from the University of Florida and UF Law.
Press Release
Click here to view the press release for the event
Event Program
Click here to download the event program.
Video
Leadership and Law:
Diverse Perspectives on the Role of Race and Participation in Professional Legal Organizations
Event Information
Click here to read more about this event.
Video