2013 PIEC: The Endangered Species Act at 40: Polishing the Crown Jewel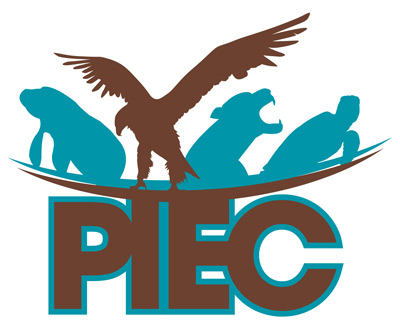 19th Annual Public Interest Environmental Conference
The Endangered Species Act at 40: Polishing the Crown Jewel
February 21-23, 2013 at the University of Florida Levin College of Law
Approved for 13 General CLEs and 1 Ethics CLE.
View the 2013 PIEC Program
Thank you for attending the 2013 Public Interest Environmental Conference! This year we had over 200 attendees and the conference was a great success due to the participation of dedicated citizens and academics like you.
We had some lively and informative panel sessions, inspiring keynotes, and fun times networking.
Please take a moment to fill out our short Post-Conference Survey.  Your suggestions help us make the PIEC better every year and we appreciate your feedback.
In addition, please check out the book flyer and photo essay for the 30-year commemoration of the darter battles from one of our keynote speakers, Professor Zygmunt Plater. Stay tuned for his upcoming book The Snail Darter and the Dam: How Pork-Barrel Politics Endangered a Little Fish and Killed a River.
Thanks again to everyone for your attendance and support! We hope you will join us for next year's PIEC.
Sincerely,
Chelsea Sims & Rachael Bruce
PIEC 2013 Co-Chairs
Workshops
This year's conference features one Saturday workshop.
Challenging Florida and Federal Permits based on the Endangered Species Act
Sponsored by the Public Interest Committee of the Florida Bar Environmental and Land Use Law Section
Conference Locations
Evening Event Locations
Reception and Welcoming Remarks, 6:00 – 9:00 p.m.
Registration opens at 5:30 p.m.
Martin H. Levin Advocacy Center, University of Florida Levin College of Law
CLER Information
The 19th Annual Public Interest Environmental Conference is approved for 13.0 General CLE credits and 1.0 Ethics CLE credit.
Attendees may report their CLE credits online at www.floridabar.org using the course number 1200184N.