Implementing a Payments for Environmental Services Program for Costa Rican Wetlands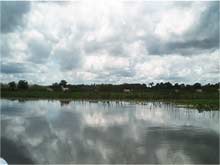 The goal of this project was to determine the feasibility and advisability of a market-based payment for environmental services (PES) program for wetland protection in Costa Rica. Under the guidance of the client, the Center for Environmental and Natural Resource Law (CEDARENA), Clinic focused their research on the Caño Negro wetlands in the northern part of the country. Cano Negro is a Ramsar Wetland of International Significance that has been greatly affected by agricultural practices. A PES Program could encourage landowners in the wetlands to restore all or parts of their land in exchange for payments for environmental services, much like the PES Program for forests in Costa Rica.
Ultimately, this project identified several legal and policy challenges to the establishment and operation of a PES system specific to wetlands and to Caño Negro, as well as common PES challenges, such as identifying sustainable sources of funding. Nevertheless, the relative success and positive reception of the current forestry PES program suggests that a PES program should be considered among the various approaches to reducing damage to Costa Rica's wetlands from agricultural intensification and land conversion.
Resources:
Maurer, Jon Harris (Florida State University); McElroy, Pamela (CEDARENA). "PES for Costa Rican Wetlands: A Proposal for Caño Negro."