Center on Children & Families Neuroscience Events
Peace4Gainesville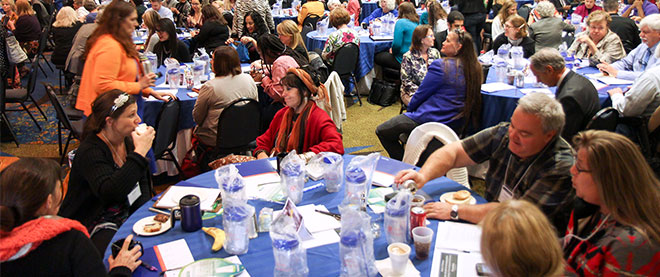 Over 300 community professionals…in one large hall….with one goal…to bring trauma responsive care to the Alachua County's children. A daylong conference featuring international experts in brain development, founders of one of the nation's leading trauma-informed communities, state-wide agencies implementing trauma-based policies and programs, and local speakers with a vision for Peace4Gainesville .
Learn more about Peace4Gainesville http://www.peace4gainesville.org/
Seeds of Violence:
Seeds of Violence: Toxic Stress& the Developing Brain Conference
Developing a Trauma Responsive Community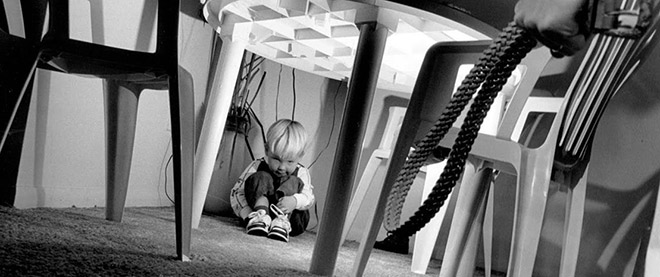 (Open To the Public)
November 14, 2014
8:00 a.m. – 5:00 p.m.
Hilton University of Florida Conference Center, Gainesville, FL
Early environment is critical in shaping young brains. These influences affect who we are and what we become. Toxic environments can weaken the architecture of the developing brain, leading to lifelong problems in learning, behavior, and physical and mental health.
How can we harness this knowledge to impact children exposed to trauma?
Join members of our Alachua County and UF community for a day of exploration and creation of a coordinated trauma–responsive community.
Everyone is welcome… children, family professionals, academics, educators, policy makers, law enforcement and business owners – anyone with an interest.
Speakers will include BJ Casey, Ph.D., Psychobiologist from the Sackler Institute at Cornell University in NY, Robin Saenger, Founding Director, Peace4Tarpon, and Dan Goldowitz, Ph.D., Psychobiologist from Centre for Molecular Medicine and Therapeutics at the University of British Columbia. Participants will also enjoy feedback from several ongoing idea groups and poster presentations.
Keynote Speakers:
Dr. BJ Casey – Cornell University
Dr. Dan Goldowitz – University of British Columbia
Robin Saenger – Peace4Tarpon
Registration
Register Here
$20 Registration covers food & drink during breaks and lunch.
Conference Program
Logistics
Location – Hilton University of Florida Conference Center Gainesville
The Hilton has ample parking and a permit is not required. For maps and directions see hotel website above.
Continuing Education
Due to the number of disciplines invited to this conference we are not able to provide CE's. We will however provide attendees with a certificate of attendance.
Event Sponsors
Center on Children & Families at the College of Law
River Phoenix Center for Peacebuilding
Bob Graham Center for Public Service
Intimate Partner Violence Assistance Clinic (The Source Program)
Links
http://acestoohigh.com/got-your-ace-score/
http://commonhealth.wbur.org/2014/06/can-brain-science-help-lift-people-out-of-poverty
http://developingchild.harvard.edu/key_concepts/brain_architecture/
http://developingchild.harvard.edu/key_concepts/toxic_stress_response
http://www.journalofjuvjustice.org/JOJJ0302/article01.htm
http://pediatrics.aappublications.org/content/early/2014/06/10/peds.2013-3415
Contact Information
Debbie Kelley – Event Coordinator    email: kelley@law.ufl.edu  phone: (352)494-3016
Teresa Drake – Faculty Coordinator  email: drake@law.ufl.edu
---
April 11, 2014
8:30 a.m. – 2:30 p.m.
at the Fredric G. Levin College of Law at the University of Florida
Join renowned neurodevelopmental psychologist Daniel Goldowitz, Ph.D., from Vancouver, B.C., for a discussion of current, cutting-edge research on toxic stress and its effect on the developing brains of young children.
This event is by invitation only (space limited) and will include local professionals who work with children and families, along with UF academics who develop and teach curricula that affect families. Joining forces and resources, we will begin a conversation about how to transform contemporary research into practices that help all children reach their fullest potential.
A boxed lunch will be served, along with the opportunity to discuss with other professionals/agencies/departments about the implication of neuroscience research on our "communities."
Webcast
http://mediasite.video.ufl.edu/Mediasite/Play/5e17bae9b7b648a182ab8fda85f915371d