Prioritizing Local Communities in the Granting of Concessions for Non-Essential Services for Protected Areas in Costa Rica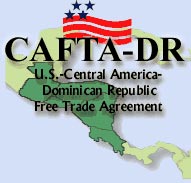 This project involved Article 39 of Costa Rica's Biodiversity Law, which provides for concessions to be granted in protected areas for non-essential services such as guide and food service. The law specifies that the granting of these concessions should prioritize the community but there is a lack of clarity about how this prioritization should be carried out. Costa Rica's Administrative Contracting Law requires that all bids for contracts with the state be considered equally, making it a challenge to ensure communities are prioritized over other bidders.
Project participants found that there is a lack of coordination between the state agencies responsible for enforcing Article 39. In order to effectively prioritize the communities, this issue should be remedied. They also recommend that a special condition or criteria should be included in the bids for the concessions in order to assure that the community organizations can participate as priority bidders. For example, all bidders in the legal association or corporation should have their legal domicile in the district or canton in which the protected area is located, or have a certain number of years of experience working in the area.
Resources:
Barrantes, Patricia (Instituto Mixto de Ayuda Social); Sims, Chelsea (University of Florida); Weiner, Joshua (University of Georgia). "Análisis de Concesiones para Servicios No Esenciales."