Water Storage Dam in the Tempisque Basin: Scoping for Environmental Impact Assessment (EIA)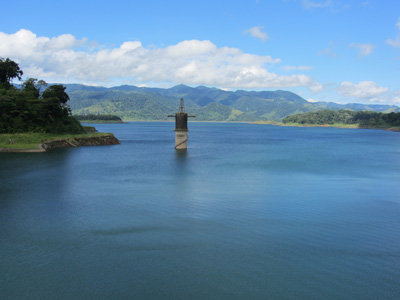 Hydropower dams currently provide more than 80% of electricity consumed by Costa Rica's four million residents. During the 1990s more than 30 new dams were built and at least 60 were proposed.  Additional dams are viewed as a mechanism for alleviating irrigation and energy pressures that will be placed on the country due to the growing population and burgeoning tourism industry.
This project focused on the environmental and social impacts of the proposed Piedras River dam, a primary purpose of which is to create a reservoir to meet potable water demands for future development projects on Costa Rica's northern Pacific coast. While the project may be beneficial for development purposes on the coast, opposition groups argue that large-scale coastal development may be unsustainable. Furthermore, there may not be sufficient available water to maintain environmental flows to regions like Palo Verde National Park.
Resources: Fida, Saira (University of Florida); Rojas, Ivan (R&L Engineering); Weinkam, Grant (University of Florida); Williams, Emily (Texas Tech University). "Water Storage Dam in the Tempisque Basin: Scoping for Environmental Impact Assessment (EIA)"