COVID 19
Pass/Fail; Satisfactory/Unsatisfactory Grading
Due to the COVID-19 health crisis, some schools have mandated or given students the option to have courses graded as Pass/Fail or Satisfactory/Unsatisfactory in lieu of traditional grading. Although the cumulative undergraduate GPA will continue to be given considerable weight in our admissions process, students who receive all Pass or all Satisfactory grades as a result of COVID-19 related grading changes will not be prejudiced in the JD admissions process at UF Law.
Go to : Application Deadlines | Application Fee Waivers | Required Documents | Optional Documents
Apply Now
Application Brochure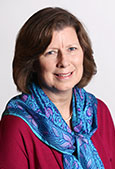 Contact Assoc. Dir.-Operations Beth Easton by emailing
admissions@law.ufl.edu
.
Application Deadlines
Thanks for your interest in University of Florida Levin College of Law. The UF Law application is available September 1 and you can apply via the Levin College of Law LSAC online application at www.lsac.org.
Early Decision Timeline (program details)

Sept 1
November LSAT

Last LSAT for Early Decision

Dec 15
Jan 3
Jan 10
Jan 17
Regular Decision Timeline

Sept 1
Mar 15

Priority Application Deadline

June LSAT

Last LSAT accepted for Fall 2020
Application Fee Waivers
The Levin College of Law will waive the $30 application fee for candidates who receive an LSAC Fee Waiver. This will occur automatically upon submission of the LSAC online application.
Please note:  Application fees are non-refundable. The $30 application fee cannot be refunded to candidates who might qualify for a waiver but apply prior to receiving it.  Additionally, the fee waiver process begins anew each application cycle, and a waiver is valid only until the expiration date indicated.
Required Documents
LSAT and CAS Report
All applicants are required to take the Law School Admission Test (LSAT). LSAT scores are valid for five years. UF Law places primary emphasis on the highest LSAT score.
Applicants are required to register with LSAC's Credential Assembly Service (CAS), which centralizes and standardizes undergraduate academic records and provides them to the law schools to which candidates apply. Registration is valid for five years from the date that the LSAT/CAS registration form is processed. Applicants must ensure that the latest available undergraduate transcripts from each college, university or high school/university dual enrollment program attended are on file with the CAS. The law school code for the University of Florida Levin College of Law is 5812.
Upon submission of the online application, the CAS report will be requested automatically and will be transferred to the Levin College of Law as soon as the CAS file is complete. A complete CAS report contains the LSAT score(s), writing sample, transcript information, and any letter of recommendation.
Applicants should send updated transcripts to the CAS well in advance of the Levin College of Law's March 15th preferred completion date. The Credential Assembly Service requires at least 10 days to process transcripts.
LSAT Writing Sample
Effective June 2019, candidates do not have to complete a writing sample immediately after taking the LSAT. Candidates will be eligible to take LSAT Writing on the day of their LSAT administration and for up to one year thereafter. However, the writing sample is mandatory and candidates are strongly encouraged to complete the writing sample as soon as possible after taking the exam. Processing for the LSAT Writing sample can take up to three weeks.  CAS reports will not be transmitted to the law school, and application review will not begin, without a valid writing sample on file. Candidates should be aware of application deadlines when completing their Writing sample.
Important Note for Foreign-Educated Applicants: The University of Florida Levin College of Law requires that foreign transcripts be submitted through LSAC's Credential Assembly Service (CAS) which will authenticate and evaluate your transcripts.
Foreign-educated applicants must take the LSAT; the Levin College of Law does not require the TOEFL for the JD program.
Applicants who completed any postsecondary work outside the U.S. (including its territories) or Canada, must use the CAS for the evaluation of foreign transcripts. The one exception to this requirement is foreign work completed through a study abroad, consortium, or exchange program sponsored by a U.S. or Canadian institution, and where the work is clearly indicated as such on the home campus transcript.
Please see www.LSAC.org for more details about the CAS.
Personal Statement
The Levin College of Law seeks to enroll a class with varied backgrounds and academic skills. Such diversity contributes to the learning environment of the law school and historically has produced graduates who have served all segments of society and who have become leaders in many fields of law. To better assess such qualities, the Levin College of Law requires each applicant to submit a Personal Statement.
Candidates are welcome to address any topic. Most Personal Statements are 1.5 – 3 pages in length.
Personal Statements should be uploaded using LSAC's Flex App.
Résumé
All applicants are required to submit a current and complete professional résumé or curriculum vitae (CV) which should include information about education, honors and awards, extracurricular or community activities, publications, work history, military service and/or foreign language proficiencies. Time frames should be clearly defined and descriptions should be detailed.
Resumes should be uploaded using LSAC's Flex App.
Letter(s) of Recommendation
Candidates are required to submit one (1)* letter of recommendation, and we will accept up to four (4).  Recommenders should evaluate in detail the applicant's academic performance and skills, academic activities, community service, and/or employment.
Candidates have two options for submitting letters of recommendation:
LSAC Letter of Recommendation (LOR) Service: The Levin College of Law strongly prefers that letters be submitted through the LSAC LOR Service, which is included with the CAS registration.
Submit letters directly to the Levin College of Law: Letters submitted directly to the Levin College of Law should be on letterhead, and contain the contact information and signature of the recommender.
Candidates may verify receipt of documents using the Application Status Online (ASO).
Residency Declaration and Other Required Supplemental Data
The Residency Declaration will be collected by the University of Florida Graduate Admissions Office following submission of your LSAC online application.  UF Graduate Admissions makes all residency determinations for tuition purposes (UF Levin College of Law does not have jurisdiction over residency matters).  Final decisions on residency matters are determined by the UF Graduate Admissions Office in accordance with Florida State Statute, 1009.21. Please be advised that the UF Graduate Admissions may request additional supporting documentation to verify residency classification for tuition purposes. Applicants may contact UF Graduate Admissions directly with concerns or questions at 352-392-1365. For more information, visit UF's residency qualifying page.
If you would like to request a substitution or modification of our admission requirements because of a documented disability, please contact the Assistant Dean for Admissions at admissions@law.ufl.edu.
Optional Documents
Why UF Law?
We would like to know why you have chosen to apply. Please let us know if you are directly connected to UF or UF Law through alumni, professors, or other ways. Most candidates can communicate these interests in one or two short paragraphs.
"Why UF Law" statements should be uploaded via LSAC Flex App.
Diversity and Inclusion Statement
The Levin College of Law values and seeks a diverse student body to achieve its mission of excellence in education, research and service. Diversity encompasses life experiences, socioeconomic background, ethnicity and race, gender and other attributes, and provides multi-cultural learning opportunities that prepare students for success in an increasingly diverse society.
Candidates may submit a statement describing the diverse life experience, attributes, and skills that they possess, including relevant specific experiences. Candidates should also address how such skills and experiences would advance diversity, and foster an inclusive environment at the Levin College of Law. The statement should focus on unique interests, abilities, and personal experience (including, but not limited, to information about socioeconomic background, first-generation status, gender, ethnicity and race and other attributes).
The Diversity and Inclusion Statement should not exceed two double-spaced pages and should be in a font no smaller than 12 pt. Content from the Personal Statement should not be repeated in this statement.
Diversity and Inclusion Statements should be uploaded via LSAC's Flex App.
Addenda and Other Materials
Applicants who wish to discuss any unique issue may submit a separate addendum with their application. This document may include, but need not be limited to, information about poor grade progression, history of standardized testing, linguistic barriers, character and fitness disclosures, or a personal or family history of educational or socioeconomic disadvantage.
Addenda, including Character and Fitness explanations/documentation, should be uploaded via the LSAC Flex App.