Annual Picnic Celebrating Diversity Gives Opportunity for Networking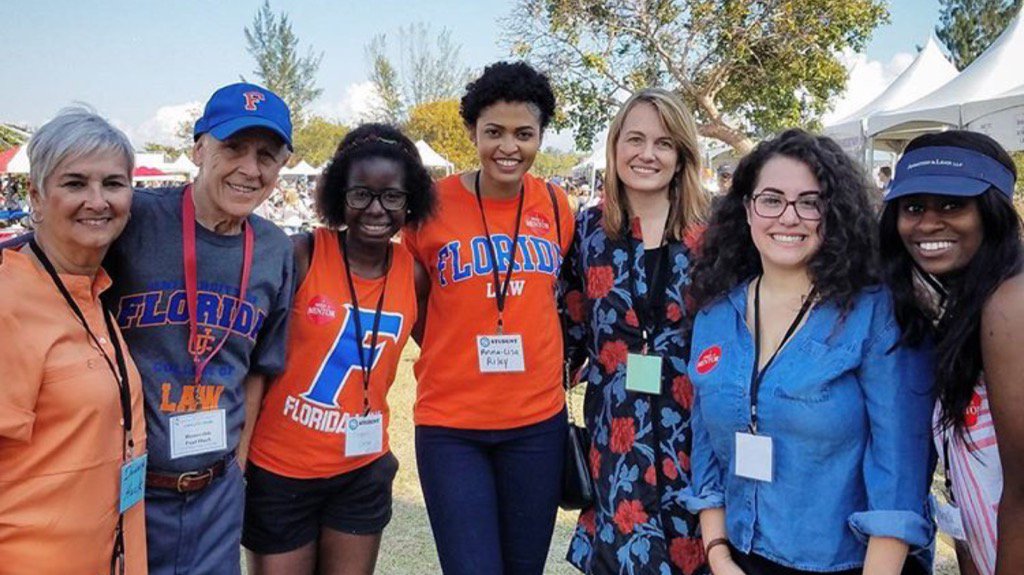 UF Law alum and Senior U.S. District Court Judge Paul C. Huck (JD 65) and his wife Donna Huck hosted dozens of UF Law students and alumni during the 13th annual Minority Mentoring Picnic held Feb. 4 in South Florida.
The annual picnic, which is presented by the Kozyak Minority Mentoring Foundation, brings together law students of diverse backgrounds to network with judges and lawyers statewide.  Part of the day's festivities included opportunities to match with alumni mentors.
"We are so grateful to Judge Huck for continuing to support UF Law in so many ways," said Associate Dean for Students Rachel Inman. "This networking event for our students is very valuable opportunity, and we look forward to many more years of building these connections."