LLM GUIDE Ranks UF Law Tax Program No. 1 in the Nation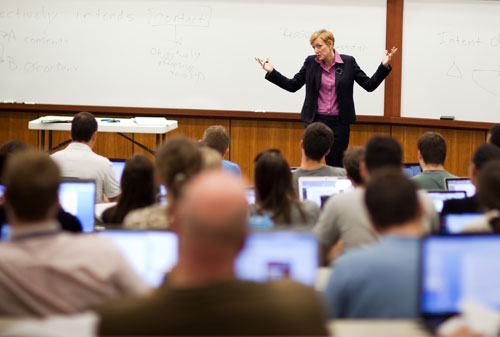 UF Law's LL.M. program for U.S. tax law is ranked No. 1 in the country among public schools and No. 3 overall, according to a new ranking published by LLM GUIDE.
The guide placed UF Law as No. 3, right behind New York University School of Law and Georgetown University Law Center. U.S. News & World Report has also consistently listed UF Law as the No. 3 program in the country.
"The UF Law Graduate Tax Program is taught by renowned faculty members who have published important texts in the field of taxation," the LLM GUIDE stated. "As well as the LL.M. in Taxation, focusing on tax from a U.S. perspective, the school also offers an LL.M. in International Taxation as well as an SJD in Taxation. The University of Florida is home to the Richard B. Stephens Tax Research Center, which produces leading research on taxation."
LLM GUIDE is a website based in Berlin that provides current directories of LL.M. programs and editorial content and community tools for individuals interested in pursuing LL.M. degrees.
UF Law offers LL.M. degrees in four areas: taxation; international taxation; comparative law; and environmental and land use law.
More information on methodology can be found here.