Meet UF Law Student Blake Murphy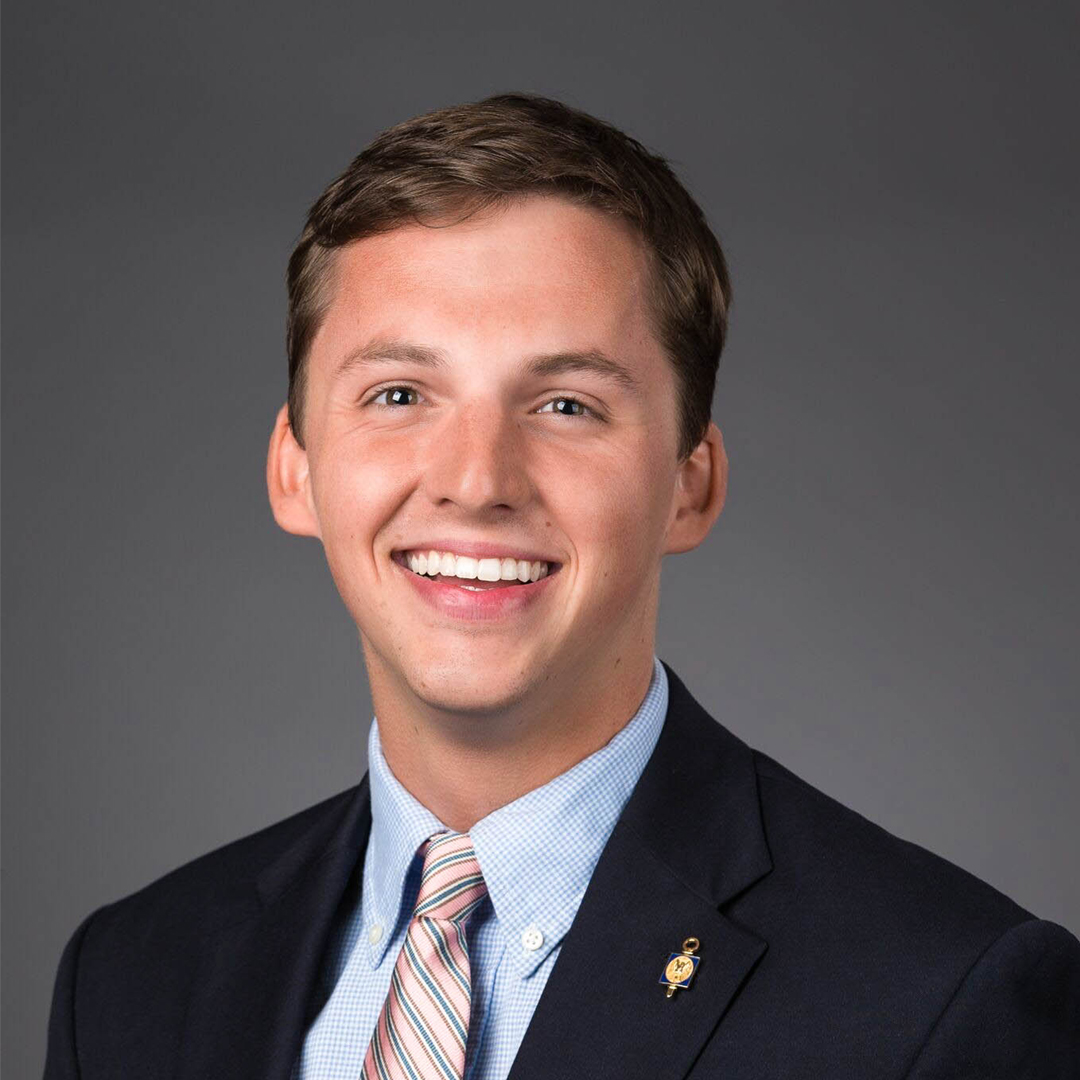 Name: Blake D. Murphy
Hometown: Fairfax Station, Virginia
Undergraduate Institution and Degree Program: University of Florida, B.A. in Political Science
Law School Involvement: President, Florida Blue Key; member, Christian Legal Society
Choosing to attend UF Law will always be a defining moment in my legal career. The curriculum and resources provided at UF have made me competitive for clerkships and internships around the country. Our extensive network of alumni constantly make themselves available to call on for advice and mentorship. As I clerked this summer in the Office of the White House Counsel for the Executive Office of the President, I found that the education I received at UF has allowed me to succeed alongside students from some of the top law schools in the country.
UF Law's affordability and academic scholarships were primary factors in deciding where to attend law school, and the availability of faculty and career services staff reinforced my decision. Everyone at UF from professors to counselors are focused on student success and work from day one to help students accomplish their career goals. Our recent leap from 48 to 41 in the U.S. News & World Report rankings of national law schools reflects this commitment as UF Law continues to rise towards preeminence.
Neither our rise in standing, nor my personal success would be possible without the help of our nationally ranked alumni network. Through that network, I had summer associate opportunities with law firms, federal district court judges and government agencies. Campus organizations like Florida Blue Key enhance that network and allows Gators to connect across generations. Participating in the Christian Legal Society has also strengthened my law school experience, providing opportunities for fellowship with other students and faculty within the law school.
Clerking alongside and competing with law students from Ivy League institutions this summer was a daunting prospect, but UF Law has more than prepared me to excel with the best and the brightest. Legal writing and research, oral advocacy, and wide-ranging subject matter courses gave me the confidence to take on challenging projects ranging from immigration to health care. Participating in the UF Law externship program gave me the chance to gain hands on legal experience while taking courses and earning academic credit at the same time.
Even walking down the street in a big city, my peers are always surprised to hear a "Go Gators," proving the Gator Nation is truly everywhere. Joining the Gator Nation has shaped my law school experience, and I am always happy to help prospective students start shaping theirs. If you are an incoming student or are considering attending law school, please feel free to reach out with questions or for advice. My email is blake.murphy@ufl.edu and I hope to see you on campus!
Blake Murphy is a rising 2L and a 2017 Summer Clerk in the Office of the White House Counsel for the Executive Office of the President. He was inducted into the University of Florida Hall of Fame and is interested in litigation at the intersection of law, policy and politics.