Meet UF Law Student John Cervera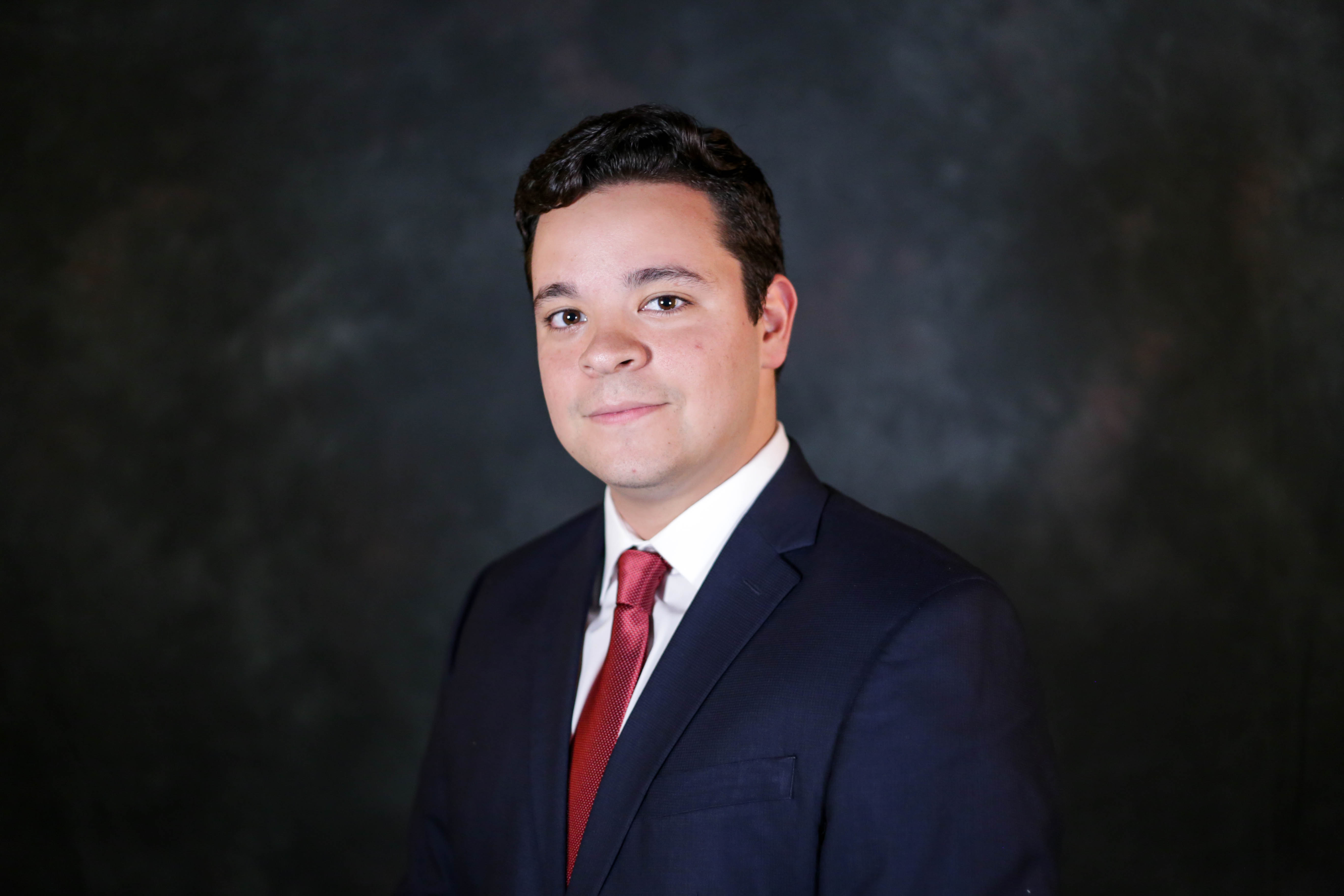 Name: John E. Cervera
Hometown: Miami, Florida
Undergraduate Institution and Degree Program: Florida International University, B.A. in Political Science
Law School Involvement: President, Cuban American Bar Association; Community Service Chair, Latino Law Students Association; 2L Representative, Student Bar Association.
Early in the law school application process, especially with respect to employment, it is common for students to stumble upon buzzwords like "networking" and "alumni base." Like many other students, I was immediately intimidated by these terms and their implications. What exactly is networking? How can I reach out to the law school's alumni? As my law school search went on, it soon became very clear that these two things would be paramount to my success as an aspiring attorney.
Whenever I mentioned the Levin College of Law, people invariably spoke of its vast and successful alumni. The reverence with which people referred to the Gator Nation was more than enough for me to apply. Nevertheless, I remember reading the school's brochures and thinking it was too good to be true. As the Apostle Thomas (presumably) thought, I would believe it when I see it. I imagined it would come in the form of advice or a call sometime during my 3L year. I would have never guessed that the Gator Nation would embrace me as quickly and powerfully as it did.
The Kozyak Minority Mentoring Foundation's annual picnic in Miami is an annual networking event that encourages law students to find mentors within the practice of law. I nearly missed it because networking was still a nebulous concept, much like the Hand formula. Eventually, I decided to attend, and it proved a fateful decision. There, I had a chance encounter with an attorney who would later introduce me to the City Attorney of North Miami Beach, Jose Smith. Within minutes after emailing him, Mr. Smith responded with an offer to intern with his team at the City Attorney's Office for the summer. Mr. Smith is a 1973 graduate of UF Law and welcomed a fellow Gator into his office. I accepted and had an excellent externship experience in my field of interest.
Mr. Smith's willingness to extend an externship was enough for me to fully believe that the Gator Nation was real and accessible. Yet, I was still skeptical when Dean Rosenbury announced the Culverhouse Challenge. Our alumni were successful, certainly, but surely $1.5 million was just too much. Famous last words, I suppose. Our alumni came through and secured an incredible $4.5 million towards scholarships, one of the largest fundraising efforts our school has ever seen. Thanks to our alumni, UF Law can continue its rise in the rankings and towards becoming one of the best public law schools in the country.
Today, when I read or hear the phrase "Gator Nation," I don't think of buzzwords or even my own career. All I feel is a profound sense of pride, that to walk through these halls is an honor. I think of the day that I too may join in the rich legacy of the University of Florida Levin College of Law. And, as they did before me, I also will give back to the law school that offered me this great privilege.
Go Gators.
John Cervera is a 2L and former extern with the City Attorney's Office of North Miami Beach. He is interested in local government law, especially the evolving legal relationship between municipalities and the state. As a Cuban-American, John is also highly interested in U.S.-Cuba relations.