New Course Introduces Honor Students to Law School
UF Law lecturer Joel Black is teaching a new course aimed at introducing undergraduate honor students to law school. We chatted with Joel to find out more.
1) How many students do you teach?
The course IDH 3931: Introduction to Law at Levin is a one-credit honors program course. Interest in the course has been high. Because 15 students enrolled so quickly we decided to expand it to room capacity, which is 30 seats.
2) Tell us a little about the class.
The course meets once a week for 50 minutes. At this point is it only available to honors students. We will be expanding this course option in the fall 2017 semester, when students will be invited to enroll in IDS 4930: Social Justice and the Law (Sec. 1H74). This three-credit course will be available to all College of Liberal Arts and Science students and will feature lectures from UF Law faculty.
 3) Tell us about your class, Introduction to Law at Levin.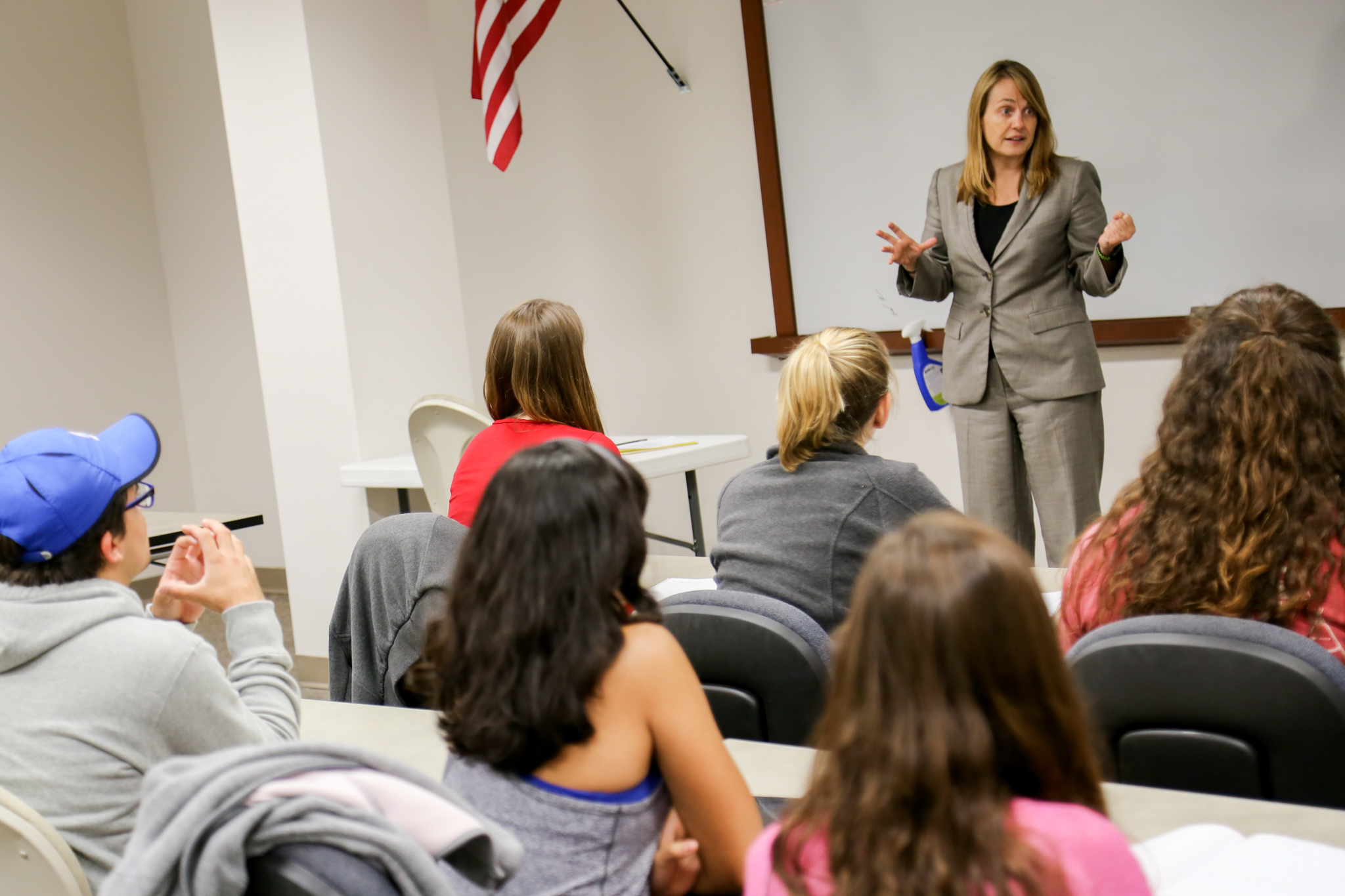 Students are fortunate to experience exciting new lectures each week from deans and named chairs at UF Law. For instance, law school Dean Laura Rosenbury recently spoke with students about family law.
A look at other UF Law professors who came to class and what they spoke about:
Lyrissa Lidsky – Torts
Jon Mills – Florida Constitution
Elizabeth Dale – Race and Law in American History
Alyson Flournoy – Environmental Law
Michael Allan Wolf – Constitutional Law
Berta Hernández-Truyol – Human Rights Law
Danaya Wright – Property Law
D. Daniel Sokol – Business Law
Stacey Steinberg – Juvenile Justice
John Stinneford – Criminal Law
4) What is the purpose of the class?
The purpose is to put bright, engaged undergraduate students in a room with a member of UF Law's outstanding faculty, to introduce students to the research and teaching already underway at UF Law, to invite them to think of UF Law and its programs when they think of applying to law school.
Joel recently began lecturing at UF Law and holds a Ph.D. in social and legal history. His research and teaching largely focus on inequality, belonging and city life in America.