Patrick de la Pena (JD 21) Encourages Students to Intern at the USPTO
Name and Year: Patrick de la Pena (JD 21)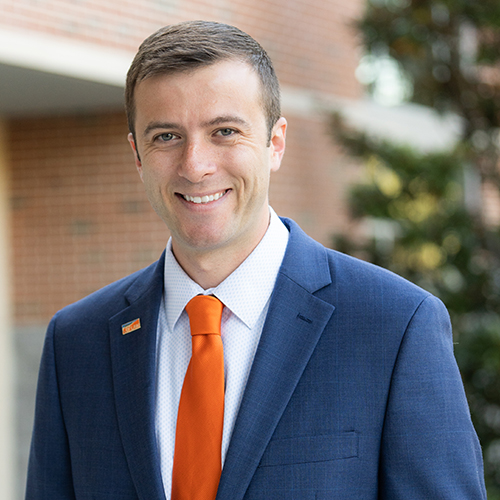 Undergraduate Education: B.S. and MBA from The Citadel
No intellectual property institution stands more iconic in the United States than the United States Patent and Trademark Office. Given this, along with recommendations from my colleagues, I applied for the 2019 summer internship program. Applicants from colleges and law schools across the United States applied for an opportunity to work in the halls of government to get a first-hand experience with the process of registering intellectual property rights. Most IP lawyers will go their entire career without the chance to work along-side the minds that will be reviewing every patent or trademark they submit for approval.
Frequently, summer associates will rightly claim that they had an opportunity to work with a brilliant group of individuals, but this was especially true at the USPTO. Given that most intellectual property lawyers have both a STEM and legal education, I was taken aback by the wide breadth of expertise that my mentors and colleagues brought to any discussion of both law and science. If that doesn't get your nerd brain excited, I don't know what will.
I would be cheating you if I didn't take the opportunity to mention that Washington, D.C. in the summer is unbeatable. The swamp of the north provides temperate evenings, public transportation, a vibrant nightlife, and plenty of opportunities to put on your finest tourist khakis. From Supreme Court tours to congressional baseball games at the Nationals stadium, every night has something to offer. You will never have to go alone, either. The USPTO hires over fifty externs each summer from law schools across the country. Throughout the summer, the USPTO organized social events for our program, but as you can imagine, it took less than a week before happy hours were planned among my peers.
Finally, the real proof is in the pudding. For my 2L summer, I had hopes of securing a summer associate position at a law firm. After listening to dozens of IP law firms rain praise on having the UPSTO on my resume, I have now accepted an offer and will travel back to D.C. next summer to work at one of the nation's largest IP specialty firms. If you have any interest in pursuing a career in IP, there is no better place to start than the USPTO.