Recruitment Fairs: Making a Lasting Impression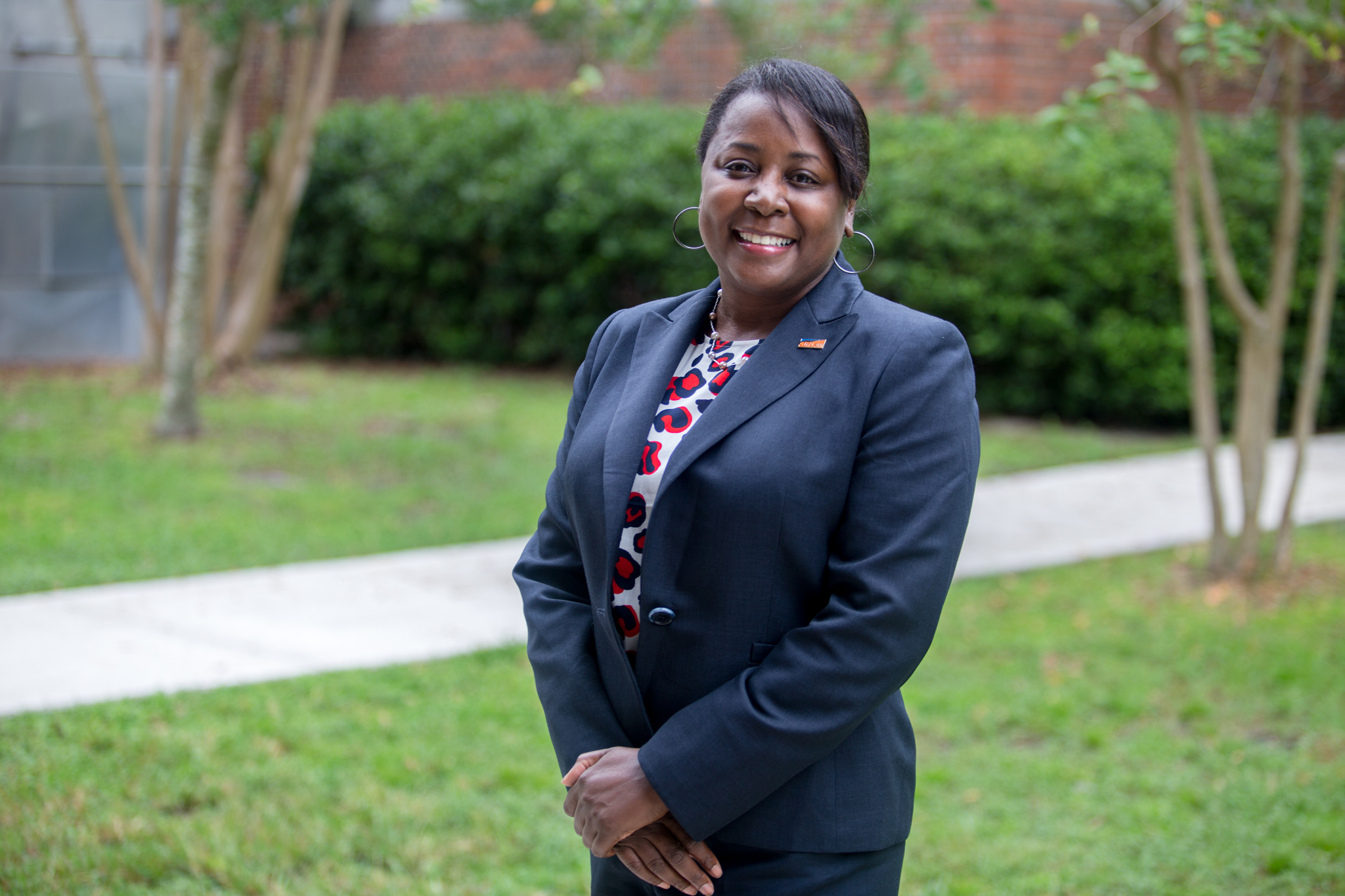 It's that time of the year again when UF Law's admissions team is traveling the country attending recruitment fairs and meeting prospective students. Below, Assistant Dean of Admissions Delphine Byrd offers advice on how students can have a successful fair. Interested in catching up with our admissions team? This calendar will tell you where we are headed next.
What should a prospective student expect from attending one of these events?
The fairs are wonderful places for prospective students to get information and come face-to-face with a law school representative, alum or even a current student. I've met some phenomenal prospective students on the road and I find the people who get the most out of the fairs are those who did some legwork prior to attending. They can typically ask more high-level questions of substance and really get the most out of our interaction. My favorite conversations are when we get beyond the numbers and talk about what the student brings to the table and how UF Law can be a great fit for them.
What are some of the common questions and some of the best questions you get from prospective students at these events?
The most common questions we receive are about our stats. So I will tell you our median LSAT score is 161 with a range of 147 to 178 and the median GPA is 3.69. We will consider LSAT scores taken through June. I always enjoy talking about the type of students we accept and answering similar questions that delve deeper than what information is listed on our website. This speaks to more of our holistic application review. Our philosophy is, you are not your numbers, and so it helps me when students ask questions that allow me a window into who they are, such as a particular field of study. Those kinds of questions lead to some really great conversations!
How can prospective students make a good impression when meeting you or other members of the admissions team at these events?
Because it's a face-to-face encounter, some of the basic things to keep in mind are eye contact and a firm handshake, plus showing an interest in UF Law. I'm always impressed by students who have done their research or students who ask me a question I might not be able to answer right there on the spot. I tend to remember those encounters.
Should students bring anything with them?
Some students bring their resume, but that's not necessary. All they really have to bring are their questions about UF Law or the admissions process.
How early in the admissions process should prospective students start attending fairs?
The earlier, the better. If you are a freshman in college and you know you want a career in law or even if you are just exploring the option, I encourage you to attend a fair. These are some of my best conversations because the student has done some research, but is still open to different options.
What is the application deadline?
We have done away with the application deadline, but I encourage students to apply as early as possible in the application cycle. Make sure all areas of your applications are strong and direct any application questions to the law school you are applying to since everyone's process is a little different. Have a question about our application? Email us at admissions@law.ufl.edu or call us at (352) 273-0890.