Student Group Brings Awareness To "Week Against Mass Incarceration"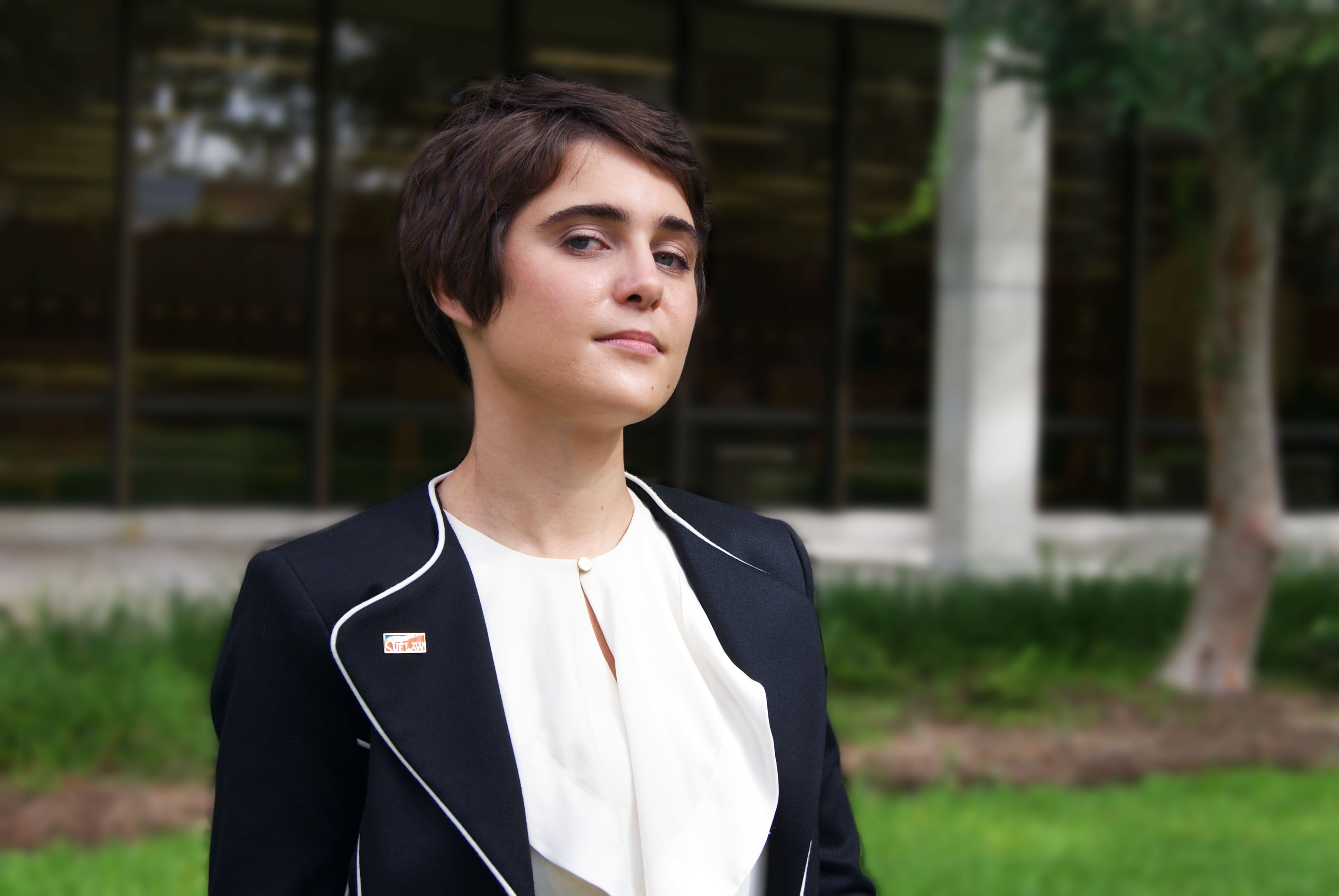 Name and Year:  Elizabeth Toms (JD 19)
Hometown: Ocala, Florida
Undergraduate Institution: B.A. in Anthropology from University of South Florida
Law School Involvement:  President, National Lawyers Guild, UF Chapter
UF Law student Elizabeth Toms (JD 19) is spearheading a week-long initiative to bring awareness to mass incarceration. Below she explains what National Lawyers Guild has in store and why calling attention to this issue is important.
Tell us about Week Against Mass Incarceration.  WAMI is an annual event the National Lawyers Guild encourages its student chapters to organize at their law schools.  Chapters are given free rein to decide what types of events they do.  Each year they try to have a different theme.  This year's theme is the intersection of mass incarceration and immigration.  Unfortunately, our chapter's events won't touch on this as the immigrants' rights group we reached out to was not able to participate.  Instead, we will be focusing on mass incarceration generally.
How do you plan to mark the occasion at UF Law?  Monday, Feb. 26 and Tuesday, Feb. 27 we have invited several prisoners' rights groups and groups working against the ills of mass incarceration to table in the courtyard.  We will also be collecting book donations for the local Books for Prisoners chapter those days.  Wednesday, Feb. 28 we are co-sponsoring an anti-police brutality event with Black Law
Student Association in the courtyard.  Thursday, March 1 from 12 pm-1pm in HOL 285B we are hosting a panel discussion on humanizing the incarcerated.  Friday, March 2 from 12 pm-2 pm in HOL 285B we are showing the documentary "The Prison in Twelve Landscapes" and following it with an open discussion.
Tell us about the UF Chapter of the National Lawyers Guild. We're a little less than one year old and are still growing.  So far we have had Legal Observer trainings hosted by local attorney and Guild member, Andrea Costello.  We have provided Legal Observers at several protests, including the demonstration against Richard Spencer.  UF previously had a NLG chapter in the early 2000s that was very active and involved in activities such as helping defend protesters who were arrested in the Free Trade Area of the Americas protests and drafting and proposing local legislation.
Why is this an important issue to highlight?  Mass incarceration is an important issue to highlight because it robs a huge swath of our nation's population of its freedom (particularly men of color).  Mass incarceration has come under the public's eye in recent years as more people become aware of a large motivating force behind it:  private corporations profit from depriving individuals of their liberty.
To find out more about the events planned, e-mail etoms@ufl.edu