UF Law, The Gator Nation and Alumni Giving Back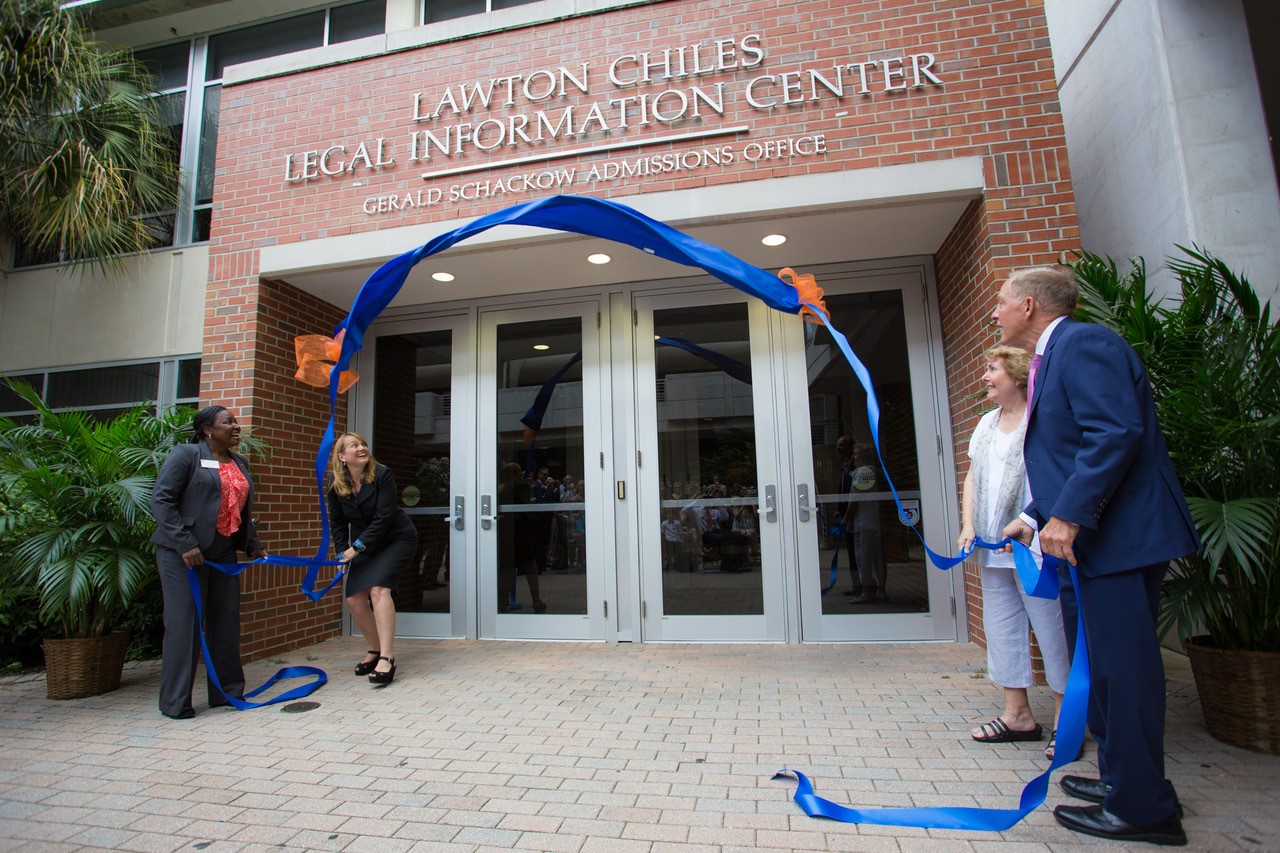 As the fall semester of my 3L year starts coming to a close, I have been thinking about my time here at UF Law.  I've been thinking about the worries and concerns I had when I decided to attend law school at UF and continuing my time in Gainesville after undergrad.  I've also been thinking about the experiences I've had and the amazing opportunities I was given by UF Law.  As a Double Gator, I was concerned that UF Law would feel like an extension of undergrad when I felt I was ready to be treated as a professional.  Looking back the concern feels almost silly; the atmosphere at UF Law, especially in the classrooms, is certainly one of professionalism and community.  The professors treat us as the successful lawyers we aspire to become.  But one thing is certainly the same here as on the undergrad/main campus: school spirit.  The Gator Nation truly is everywhere, and even in a graduate program where most students are not UF alums or wouldn't have called themselves a Gator before coming to UF Law, are proud Gators (at least when the Gators aren't taking on their alma mater in football that weekend…).
As a Double Gator, I've been fortunate to see what it means to be part of the Gator Nation, of the pride and giving that I see from alumni and students alike that has always made me feel as if I were truly a part of something greater.  One thing I have noticed about Gators is that they are always so happy to see and willing to help other members of the Gator Nation. And the Law Gator Nation is no exception. A saying that you're bound to hear at networking events or seminars on how to network is "Gators love to hire Gators" and I've seen this in action. UF Law alumni recognize the excellent training, education, and skill-set that UF Law provides its students with. They also recognize the community within the law school and the Gator Nation and many actively work to maintain that community and better it.
At UF Law, some of my favorite memories and most rewarding experiences came about because of Gator Law alumni and their investments in our school and our futures. From guest lecturers in classes and experienced litigators coaching the Trial Team and participating in our skills development, to campus-wide events that promote our community such as the yearly barbecue provided by a generous endowment from Elaine and Gene (JD 72) Glasser. My time at UF Law has been amazing and without events like the ones made possible by our alumni, there would be so many experiences and connections I would not have been able to have.
On Oct. 13, I was able to attend the dedication of the Gerald Schackow (JD 65) Admissions Office and this year's Glasser Barbeque.  The courtyard was filled with students, faculty, and alumni, and there was an overwhelming feeling of excitement and pride coming from everyone, and the feeling of being part of something greater, of being part of the Law Gator Nation was widespread. That day, Dean Rosenbury talked about a new initiative to make UF Law a top ten public law school, and it was clear that everyone in that courtyard believed it was a very attainable goal for our school and community.
As a member of the UF Law community and a 3L getting ready to embark on the real world, seeing alumni give back to the law school makes me feel more confident in my future and in my education. When successful alumni come back to campus and give their time or resources it proves to me that UF Law gave them the tools they need to reach their goals and now these alumni believe in me and my classmates, that we also will have the tools and training to achieve our goals.
—  Jessica Galo, 3L