UF Law Mentors Help Guide Students Through Rigors of Law School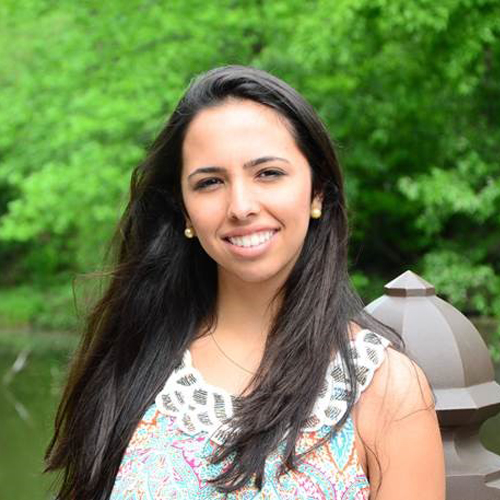 Name and Year:  Isabella Limonta (JD 20)
Hometown: Caracas, Venezuela
Undergraduate Institution: B.S. in Public Relations and Masters Certificate in Global Strategic Communication, University of Florida.
Law School Involvement:  Associate Editor, The Brief; Governor, Florida Bar Young Lawyers Division Law Student Division; 1L Representative, Latino Law Student Association and Immigration Law Association.
The summer before my last year as an undergraduate, I received an email about an opportunity for first-generation students considering a legal education. At the time, I was unsure of the path I wanted to take after graduation, but I knew that there was no better way to find out if law school was for me than through GatorLaw. This program creates a mentor-mentee relationship between law students and undergraduates based on common background and interests. GatorLaw also provides countless opportunities for participants to get to know the admissions staff, professors and alumni.
Further into the semester, I started feeling a growing concern toward the disparities in the education system. I wondered if I had chosen the wrong major and reconsidered all of my academic choices to that point. That's when I had my "lightbulb" moment: a legal education was the first step into making a significant impact in this area that became so near and dear to my heart. The students I had been working with were in Gainesville, so it was not just any law school I wanted to go to, but this law school. If it weren't for the connections that I made through GatorLaw, I would not have had the courage to sit down at the admissions office in order to consider my options. Had I not done that, I would not have found out that I still had time to apply for the UF Law Class of 2020.
I was able to go to my mentor for advice on the LSAT, the application process and life as a law student. Once I envisioned myself at Levin, I became excited to give back to the programs that have given me so much: Machen Florida Opportunity Scholarship and GatorLaw. I wanted to become a mentor. The months leading up to a decision felt like an eternity, but the GatorLaw family kept me as calm as I could have been. I am certain that all the advice I got, along with my personal experience, will give me the ability to give helpful advice to future mentees. I make myself available to answer questions about the application process from a student perspective, reviewing personal statements and being candid about the transition that law school is from undergrad.
I am a strong believer in learning from others' mistakes, and I am happy to walk through my runs of trial and error in order to encourage incoming law students to think about what would work best for them. Most importantly, I emphasize the importance of just focusing on what you are doing without comparing yourself to your peers (how many schools they applied to, how many times they took the LSAT, how much they highlight in their textbook or how much they speak up in class). We are all different and different things work for different people – something not put into practice enough.
Now, at the end of my first semester at Levin, I could not feel happier as to where I am. Once again, being a student at the University of Florida has opened up doors that I would have otherwise never even seen. No other school could offer such a vast network of opportunities, making me feel surprisingly at ease during this first round of job searches.
The Gator Nation is everywhere.