Video: Road Map to the Law School Application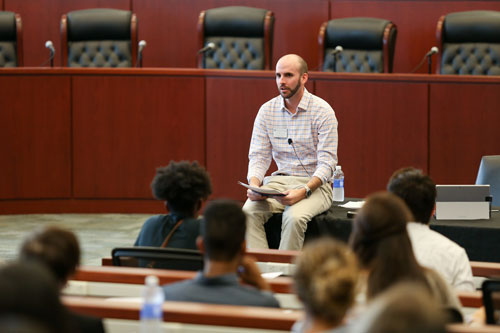 Are you a prospective UF Law student who was unable to make the Oct. 29 admissions information session? Or maybe you did attend but didn't quite catch everything?
Well, you're in luck because here's a video link where you can watch Road Map to the Law School Application in its entirety.
So grab some note-taking materials and get ready to listen while Ian McInnis, associate director for admissions-recruitment, fills you in on the law school application process: what to include on your resume, tips for writing a personal statement and what UF Law is looking for in those recommendation letters!
Ian also recommends getting applications in by March 15, allowing for a timely decision from the college and better chance of being awarded a merit scholarship.
Apply to UF Law here.