Yolen Bollo-Kamara (JD 20) Discusses Philadelphia DA's Office Internship
Name and Year: Yolen Bollo-Kamara (JD 20)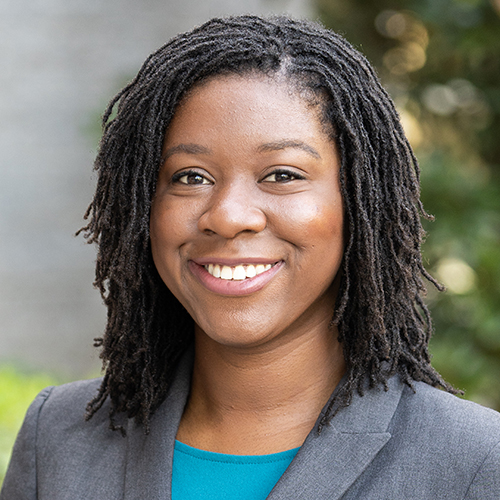 Undergraduate Education: B.A. in Ethics, Society, and Law with minors in Political Science and Sociology, University of Toronto
Law School Involvement: 1L Representative, Association for Public Interest Law; Participant, Alternative Spring Break (now Pro Bono Service Initiative); Competitions Chair, Black Law Student Association; 3L Class Representative, Student Bar Association; Teaching Assistant, Legal Writing and Appellate Advocacy
This past summer, I worked as a certified legal intern (under the Pennsylvania Bar Rule 322) at the Philadelphia District Attorney's Office. I sought this opportunity because I was impressed by the DA's leadership within the criminal justice reform movement and the concrete policies put in place to promote community safety while combating mass incarceration. I wanted to see firsthand what "progressive prosecution" looked like and to get a sense of what it would be like to work as a trial attorney in such an office. I'm grateful to have received the UF Law Public Interest Stipend, which made it easier for me to move to Philadelphia and support myself over the summer.
At the Philadelphia DA's Office, I was privileged to find myself surrounded by incredibly talented, like-minded law students and attorneys from all over the country. After two weeks of training, I was assigned to the Municipal Court Unit, where I handled preliminary hearings and misdemeanor trials. I was grateful for all that I had learned from my excellent professors in Trial Practice, Criminal Procedure, Evidence, and other courses. Even so, I found that nothing could have quite prepared me for this experience. It was challenging but rewarding to be given the latitude to think through real cases and handle them in court (with the assistance and support of a licensed attorney, of course!). I was tasked not only with questioning witnesses, presenting evidence, and responding to objections, but also with thinking critically about what a just outcome would be in each case.
Throughout the summer, I interacted with and learned from victims, defendants, police officers, judges, and others. At one point, my fellow interns and I visited a local prison and participated in the Inside-Out Prison Exchange program, where we were able to meet some people who were currently incarcerated there. We also had the opportunity to visit several advocacy groups and service providers within Philadelphia neighborhoods. I was constantly confronted with, and found myself struggling with, questions concerning mass incarceration and racial inequality within the criminal justice system. I'm grateful for the opportunity to work at an office that is seriously engaging with these issues, and I'm thrilled to have been invited to return next fall as an attorney in the Trial Division.