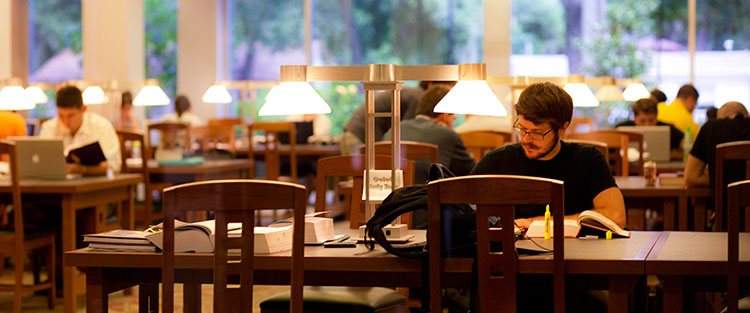 Welcome! We're glad that you are interested in the University of Florida Fredric G. Levin College of Law. When you attend UF Law, you will be among accomplished peers, leading scholars and practitioners from all areas of law. Whether you aspire to be a law firm partner, start a business or serve the public – or want the time to explore multiple paths – we have a diverse and engaged faculty who will work with you from your first day of law school to the first day of your career. When you graduate, you will join a network of over 21,000 UF Law alums working across the nation and in 50 countries.
We invite you to learn more about our programs and offerings by exploring our website and reviewing our 2017-2018 digital viewbook. We also encourage you to visit our campus to take a tour, observe a class and get to know our community. Feel free to contact us at admissions@law.ufl.edu, (352) 273-0890 or toll-free at (877) 429-1297.
J.D. Application – Fall 2018 Admission
The Fall 2018 JD LSAC Online Application is available at www.lsac.org. Please visit our JD Application page for detailed instructions on completing the application.
For information about application fee waivers, please visit our J.D. Application page.
Apply Now
Applicant Status Online
Click to download the 2017-2018 Viewbook
Standards for J.D. Admission
The admissions policy of the University of Florida Levin College of Law furthers the mission of the College of Law: excellence in educating professionals, advancing legal scholarship, serving the public and fostering justice.
Learn more about our Admissions Standards.
J.D. Application Process
The process of applying to law school may seem complicated from the outset. We are here to help.
For help with the J.D. Application process, please visit our J.D. Application page or contact us here.
Check Application Status Online (ASO)
Within five business days after submission of the online application, the Levin College of Law will send two emails, one acknowledging receipt of the application and another including instructions on how to access ASO.
ASO will allow you to monitor your application status, view your contact information, and confirm receipt of supplemental materials such as your résumé, admissions statement, and letters of recommendation.
Click here for more information.
LL.M. Admissions
UF Law offers several advanced degree programs. For information about our LL.M. programs and how to apply, click the links below:
LL.M in Taxation
LL.M. in Comparative Law Program
LL.M. in Environmental & Land Use Law
LL.M. in International Taxation