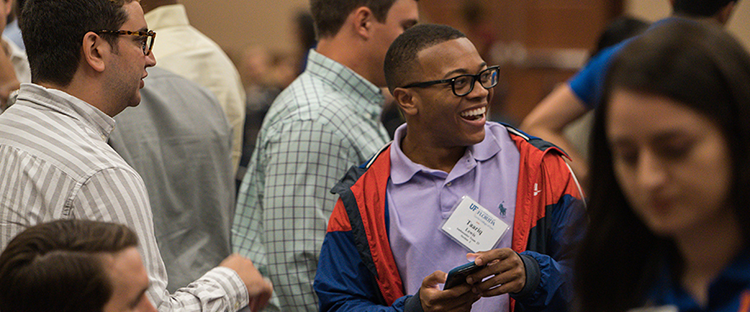 Welcome! We're glad that you are interested in the University of Florida Fredric G. Levin College of Law. When you attend UF Law, you will be among accomplished peers, leading scholars and practitioners from all areas of law. Whether you aspire to be a law firm partner, start a business, serve the public, or want the freedom to explore multiple paths, we have a diverse and engaged faculty who will work with you from your first day of law school. When you graduate, you will join a network of over 22,000 UF Law alums working across the nation and in 60 countries.
We invite you to learn more about our programs and offerings by exploring our website.  Feel free to contact us at admissions@law.ufl.edu, (352) 273-0890 or toll-free at (877) 429-1297 to learn more about our campus and your opportunities at UF Law.
J.D. Application – Fall 2024 Admission
The Fall 2024 JD LSAC Online Application is available beginning September 01 at www.lsac.org. Please visit our JD Application page for detailed instructions on completing the application.
For information about application fee waiver eligibility, please visit our J.D. Application page.
Apply Now
Applicant Status Online
Key Dates
September 01, 2023
Application Opens for Regular Decision, Binding Decision and Gator Scholar applicants
September 15, 2023
Gator Scholars application submission/completion Deadline (for 1st round consideration)
December 2023
FAFSA Opens for the 2024-25 Academic Year
February 15, 2024
Binding Decision application submission/completion final Deadline
March 15, 2024
Priority date for Regular Decision applications
April 15, 2024
Deposit/Enrollment deadline* for Regular Decision applicants
June 15, 2024
Final Enrollment deadline* for Regular Decision applicants
February, March, and April
*Unless otherwise noted in admissions offer
LL.M. Admissions
UF Law offers several advanced degree programs. For information about our LL.M. programs and how to apply, please click the links below:
LL.M. in International Taxation