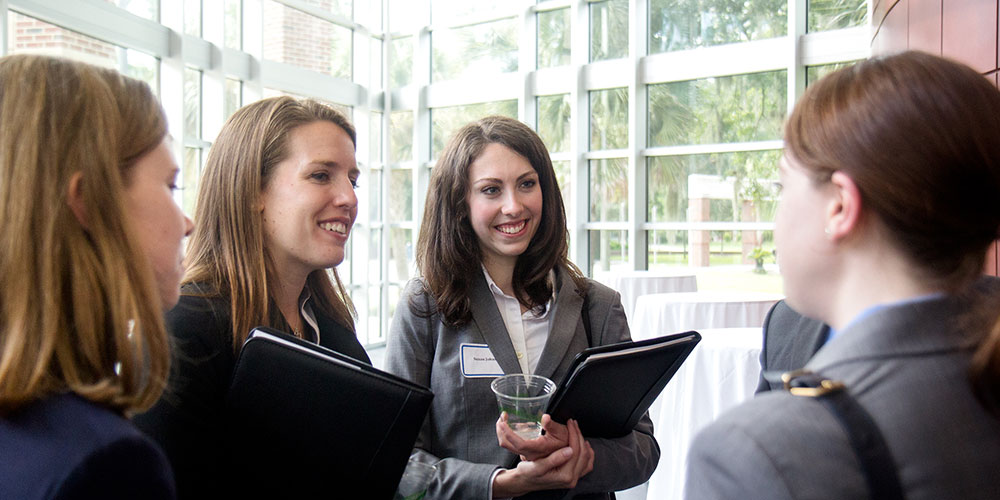 Timing of Admissions Decisions
UF Law reviews files on a modified rolling admissions basis and applicants could be notified of a decision as early as October, with notifications continuing through early August. Candidates are encouraged to submit the application as soon as possible. Applying early allows for the possibility of receiving a final decision much earlier in the process and for applying for financial aid in a timely manner. It also allows time to correct possible problems with the initial application. We strongly recommend applying early as this will place applicants in the best possible position for admission and scholarship consideration.
The Wait List Process
In order to ensure that we enroll the target number of students in the entering class, the Office of Admissions creates a "wait list" of candidates each year. Candidates on the wait list are those that UF Law feels are competitive for a possible later vacancy in the entering class.  These candidates will be considered for seats in the class that may be available after the deposit deadline, or seats which may become available before the first day of Orientation.
Petitioning for Reconsideration
An applicant who has been denied admission may request reconsideration only in cases where the applicant has learned of significant additional information that was not available at the time of the original application.  The original decision would have been based upon all academic and non-academic information included in the original application during our holistic and comparative review of the file.  The decision on petition for reconsideration is final and is not subject to further appeal.
A written request must include an explanation of the new information as well as valid reasons warranting reconsideration, and should be submitted to: admissions@law.ufl.edu, Attn: Assistant Dean for Admissions. Requests may also be sent via mail to: University of Florida Levin College of Law, Spessard L. Holland Law Center, 182 Holland Hall, P.O. Box 117622, Gainesville, FL 32611-7622.