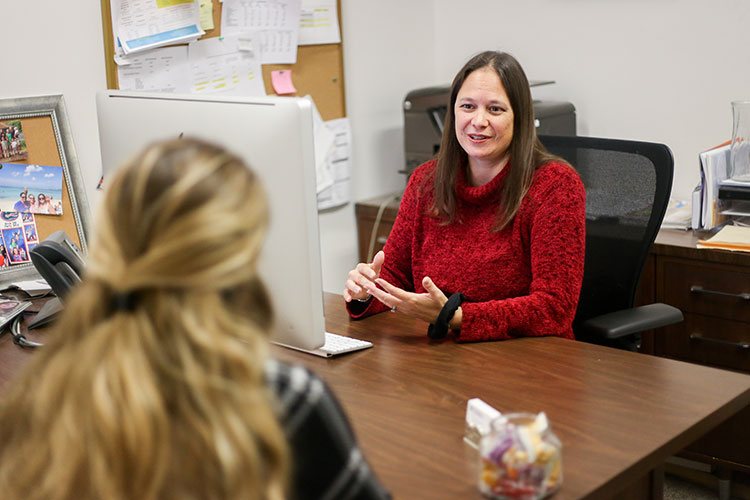 Notice: Submit your FAFSA as soon as possible beginning on October 1, 2017, and prior to December 15, 2017, to potentially qualify for a need-based grant.
Costs
The Cost of Attendance budget set by the school includes tuition, books and living expenses. The information listed below should help as you develop your budget for the upcoming school year. It also determines the maximum amount of financial aid a student may receive during their period of enrollment.
JD tuition for the 2018-2019 academic year is $21,803.76 for Florida residents and $38,039.47 for non-residents.
In addition to tuition, the following is included in the Cost of Attendance budget for Fall/Spring 2017-18:
Books/Supplies: $1,850
Clothing/Maintenance: $970
Computer/Cell Phone: $1,250
Food: $4,470
Personal: $310
Room: $8,390
Transportation: $1,100
TOTAL: $18,340
Financial Aid
The majority of our law students receive some type of financial aid to help finance their education. Visit the UF Law Financial Aid office for additional information. If you will be seeking financial assistance through financial aid resources while completing your law school studies, please keep the following important information and dates in mind:
Merit-Based Scholarships: Scholarships are awarded through July 2018. Admitted students are automatically considered for merit scholarships. No additional application is required.
Need-Based Grants: The electronic FAFSA (Free Application for Federal Student Aid) results must be on file by the priority deadline of December 15, 2017 in order to be considered for need-based grants.
The 2018/2019 FAFSA will be available online on October 1, 2017. We strongly recommend that you file your FAFSA as early as possible. Check out this guide to make filing easier.
For the FAFSA information to be sent to us, you will need to use the school code of 001535. Awards will be made by mid-April 2018 and recipients will be notified by email.
Federal Loan Programs: We must receive FAFSA results by April 15, 2018, to be considered on time. Results received after this date will be processed as "late" applications through March 1, 2019. For information about Federal Loans, visit our Financial Aid page or the Federal Student Aid website.
Beginning in April 2018, "Predicted Award" letters for fall 2018 will be emailed to you. They will include predicted federal loans as of that date as well as any awarded merit scholarships and need-based grants.
Fall 2018 Award Letters will be sent by email once we begin processing the actual Federal Loans. This usually occurs by the end of July.
By accessing the ONE.UF system here ONE.UF, and entering your Gatorlink user name and password, you can view information about the status of your financial aid award file, required documents not yet received, and more. To create a Gatorlink account, go to www.gatorlink.ufl.edu. To create a Gatorlink account, you will need to know your UFID#. If you do not know your UFID#, follow this link.
Keep your addresses (both local and permanent) up-to-date using the ONE.UF system.
If receiving Federal Loans, instructions will be included with your Award letter (emailed at the end of July) outlining steps to be taken so that loans may be disbursed once the semester begins.
If receiving Federal Loans, please go to "Aid Status" under "Financial Aid" on the ONE.UF system to see if any documents are missing from your file. There, you can also check to make sure that all necessary steps have been taken to ensure your loans will be disbursed once the semester begins.
DIRECT DEPOSIT of financial aid funds is required by the University of Florida. To activate Direct Deposit of financial aid funds, log onto the ONE.UF website and choose University Bursar, then Student Direct Deposit. Follow the instructions outlined on the site.
For more information or if you have questions, please contact:
Jordan Masters
Financial Aid Coordinator
Levin College of Law
(352) 273-0620
jordandmasters@ufl.edu