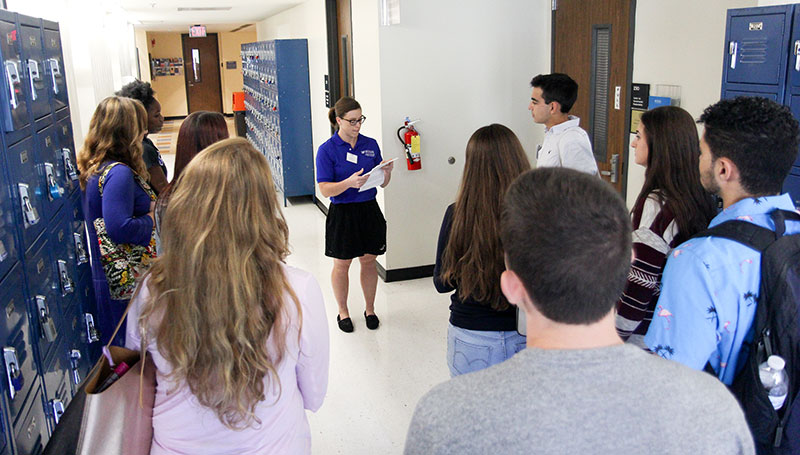 Tours and Class Visits
We are thrilled that you are interested in visiting UF Law's campus. We look forward to meeting you.
During the spring semester, tours of the Levin College of Law are offered Monday through Friday from 9 a.m. to 3 p.m. from Jan. 19, 2016 through April 7, 2016, excluding weekends, holidays, Spring Break (Feb. 29-March 4) and during special events. Tours are conducted by our Student Recruitment Team, comprised of current law students.
Prospective and admitted students may also sit in on classes during the academic year. Check out our Class Visit schedule to coordinate a class with your desired tour time.
To schedule a tour please complete our online registration form at least 2 business days prior to your visit. Please allow 1 hour for a tour and 2 ½ hours for a tour and class visit.
Follow these links for directions to campus and hotel options.