Alum's Legal and Legislative Expertise Aids Efforts to Honor Civil Rights Leader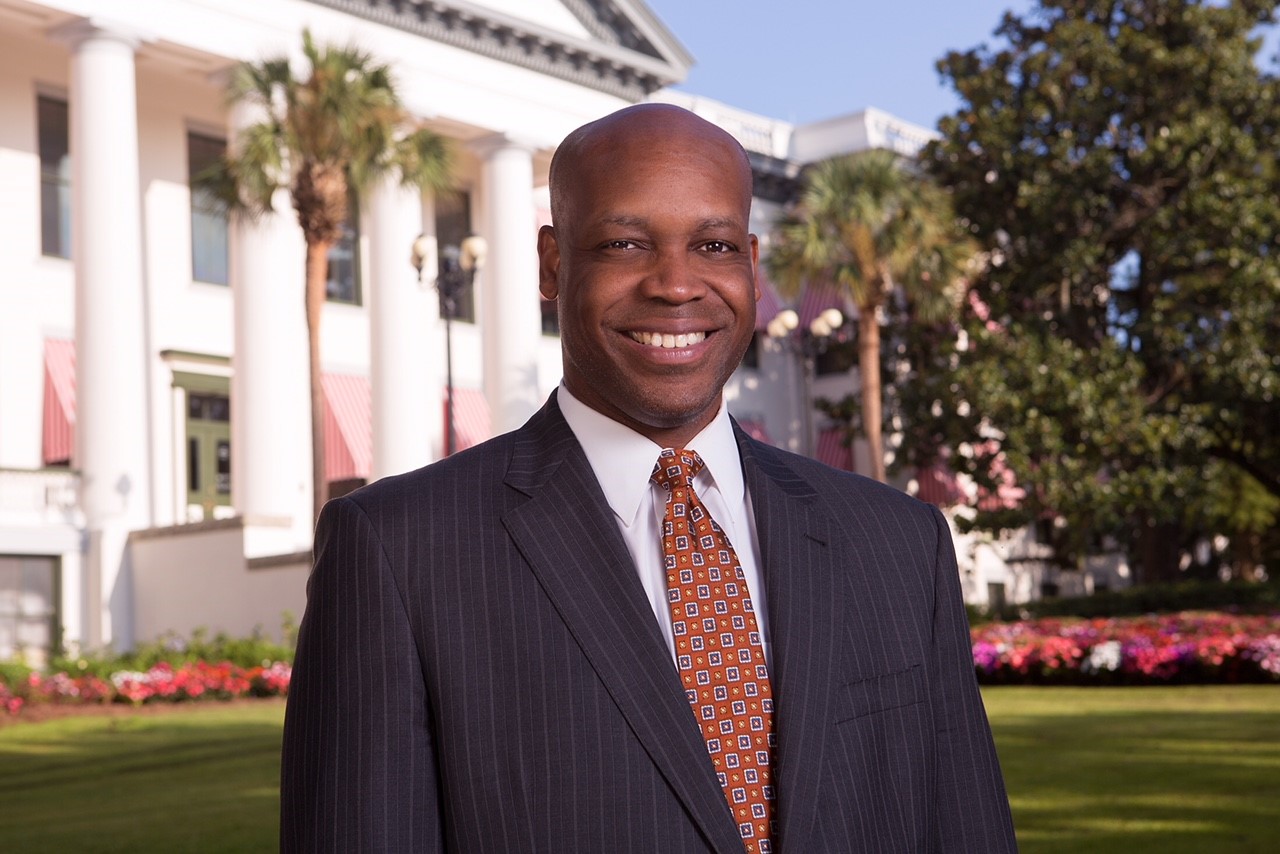 Even before attending UF Law, Gunster attorney Derek Bruce (JD 98) knew he wanted to use his law degree to help give back.
"I had different ideals at the time on what that may look like, but I knew in my practice and in my occupation I wanted to act somehow," said Bruce, a Triple Gator, shareholder in the firm's government affairs practice and co-managing shareholder of its Orlando office.
Bruce has served on the Orange County Board of Zoning Adjustment, the Orange County Planning and Zoning Commission, and the African-American Chamber of Commerce of Central Florida, and chairs his firm's Diversity Committee.
He's also been active at the University of Florida. He is a past member of the law school's Law Alumni Council, currently sits on the University of Florida's Alumni Association Board of Directors and spoke at UF Law's 1L orientation in August.
This spring, his lobbying efforts for legislation to honor civil rights leader Rev. Kenneth Crossman received the approval of the Florida House, Florida Senate and Gov. Rick Scott.  The legislation renamed a stretch of railway bridge over U.S. Highway 17-92 at the Maitland-Winter Park border for the late Central Florida leader.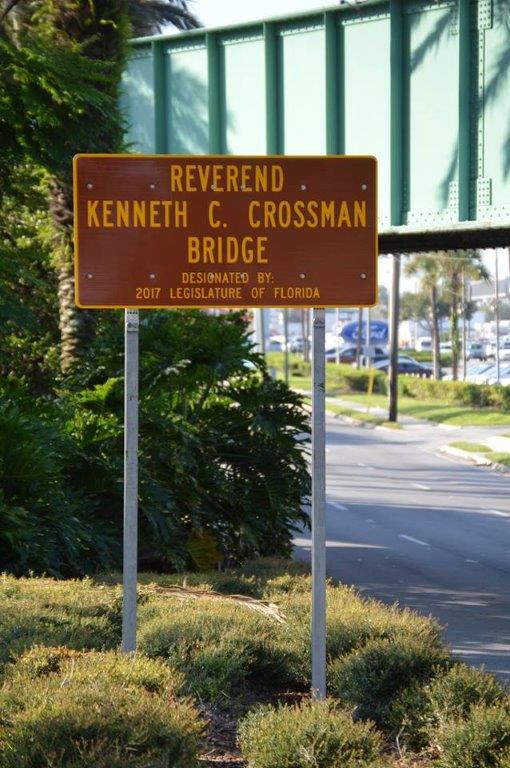 Though Bruce never met Crossman, he has known his son John Crossman for a decade. The two share a common bond – both grew up as sons of Central Florida ministers.  When Crossman and a Maitland City Commissioner asked Bruce a year and a half ago for help in renaming the bridge, he jumped at the opportunity to lend a hand.
"A large part of his [Rev. Crossman's] focus and ministry was on getting people of different backgrounds to talk and look past their differences and then work together on the things that bind them," Bruce said. "I thought it was very timely, given that we have a nation and a state that tends to be polarized among people based on their ethnicities or backgrounds, age and gender."
According to the Orlando Sentinel, Crossman was a white man, veteran, and outspoken denouncer of the Ku Klux Klan. He preached at several Central Florida churches and often provided religious African American leaders the opportunity to speak from his pulpit. According to the paper, Crossman became one of the strongest supporters of civil rights in the white religious community.
For six months Bruce worked with members of the state legislature to secure sponsors for the bill he helped author in both the house and senate and shepherded the bill through the 2017 legislative process. The bill was signed into law by Gov. Scott in June.
"In my advocacy work at the state and local level, I find it very rewarding to know that I'm advocating for things that make a difference not only in my local community, but also in the state that I've called home all my life," Bruce said.