To permanently honor outstanding and notable alumni of the University of Florida Levin College of Law and their contributions to the state and University, the Law Center Association Board of Trustees established the Heritage of Leadership Recognition Society. The Selection Committee determined the initial classes of inductees, barring exceptional circumstances, would be honored posthumously.

Class of 2020
W. George Allen (1936-2019)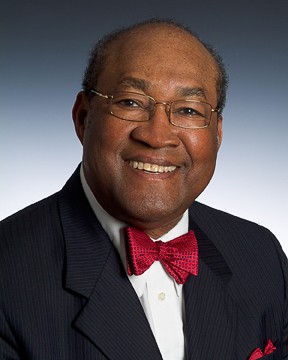 Class of 1962. In 1962, W. George Allen became the first African American to earn a degree from a previously all-white institution of higher education in Florida. Throughout his five decades of practicing law, he was a leader in the fight for diversity, dignity, and civil rights, including a lawsuit that resulted in the desegregation of Broward County and Hendry County public schools.
Fifty years after UF began integration in 1958, Allen was recognized at the "Celebration of Firsts" honoring the first African American graduates. In 2012, Allen was a special guest at the Levin College of Law's celebration of the 50th anniversary of his graduation, where students announced their organization would be named the W. George Allen Chapter of the Black Law Students Association.
He received numerous awards for his professional and civic contributions, including UF's Distinguished Alumnus Award, and served on the UF Foundation Board of Directors. Allen's autobiography, Where the Bus Stops, highlights his life's mission of fighting for justice.
Talbot "Sandy" D'Alemberte (1933-2019)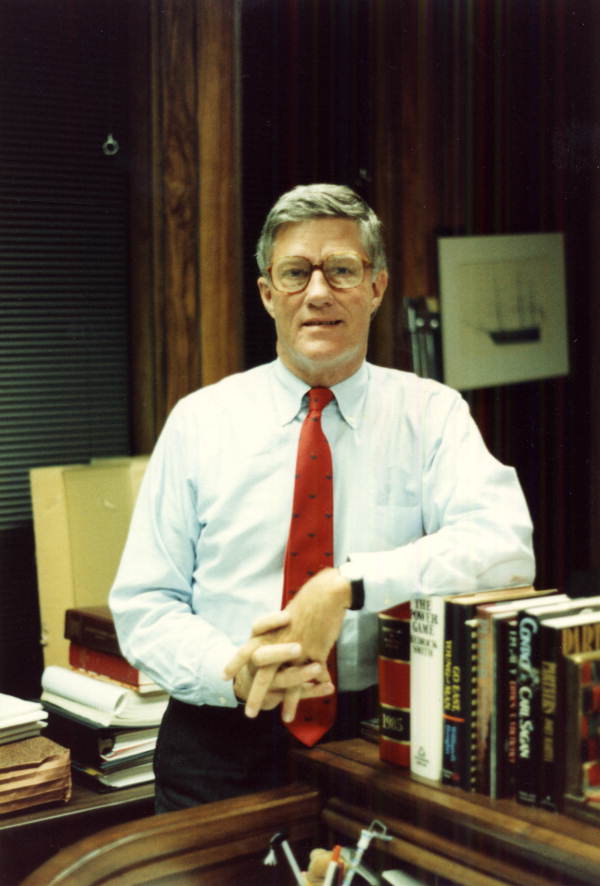 Class of 1962. After being named UF's Outstanding Law Graduate, Talbot D'Alemberte began a distinguished career in private practice, including time with Steel Hector & Davis and Hunton & Williams. Among his many career highlights, he petitioned the Florida Supreme Court to allow television coverage of civil and criminal trials, the first state in the nation to do so.
Throughout his life, he was dedicated to public and professional service. D'Alemberte represented Dade County in the Florida House of Representatives before becoming Dean of FSU Law and later serving as President of Florida State University. He is one of UF Law's five alumni to serve as president of the American Bar Association.
He received the Lifetime Achievement Award from the Florida Supreme Court Historical Society, the Tobias Simon Pro Bono Award from the Florida Supreme Court, and the Rule of Law Award from the International Bar Association. He was recognized by the Secretary of State as a "Great Floridian" and received UF's Distinguished Alumnus Award.
Andrew C. Hall (1944-2019)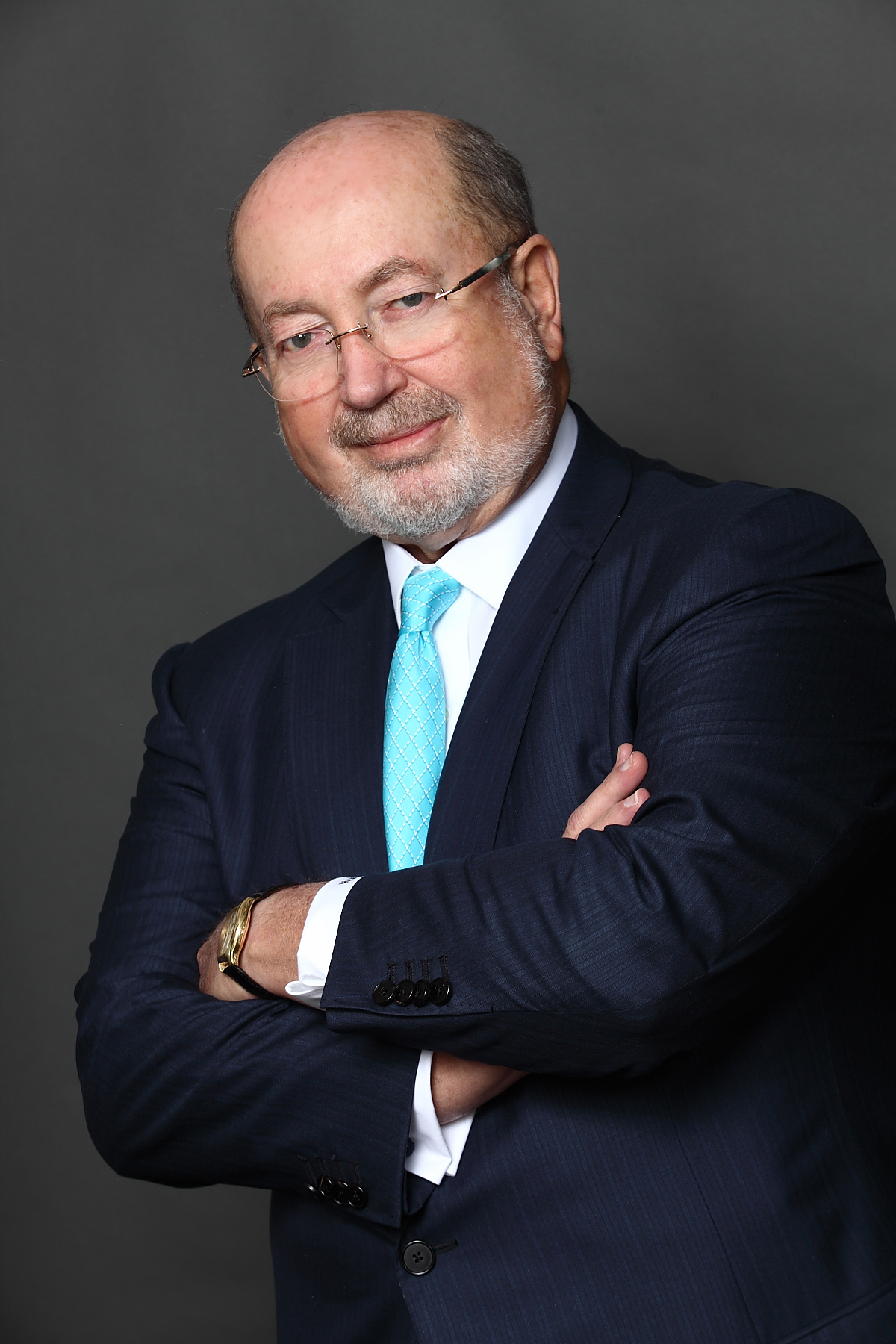 Class of 1968. Andrew C. Hall was born in Warsaw, Poland, during WWII and survived the Holocaust before immigrating to America. Following graduation from law school, he clerked for U.S. District Court Judge Joe Eaton in Miami and later formed what would become Hall Lamb Hall & Leto where he focused on complex commercial litigation.
He became known as the "Anti-Terror Attorney" after taking several cases related to state-sponsored terrorism. Through his advocacy, the families of U.S. service members killed and injured in the U.S.S. Cole bombing in 2000 won a $316 million judgment against Sudan. He also won a $2.8 million judgment against the Cuban government on behalf of a Cuban exile whose family was harmed by the Castro regime.
Hall was an advocate for the Jewish community and Holocaust remembrance, including service as chair of the Holocaust Memorial in Miami Beach and the Miami-Broward Chapter of the American Jewish Committee. He was named UF Law's inaugural Outstanding Alumnus Award recipient in 2018.
Rachelle Bergeron Hammerling (1986-2019)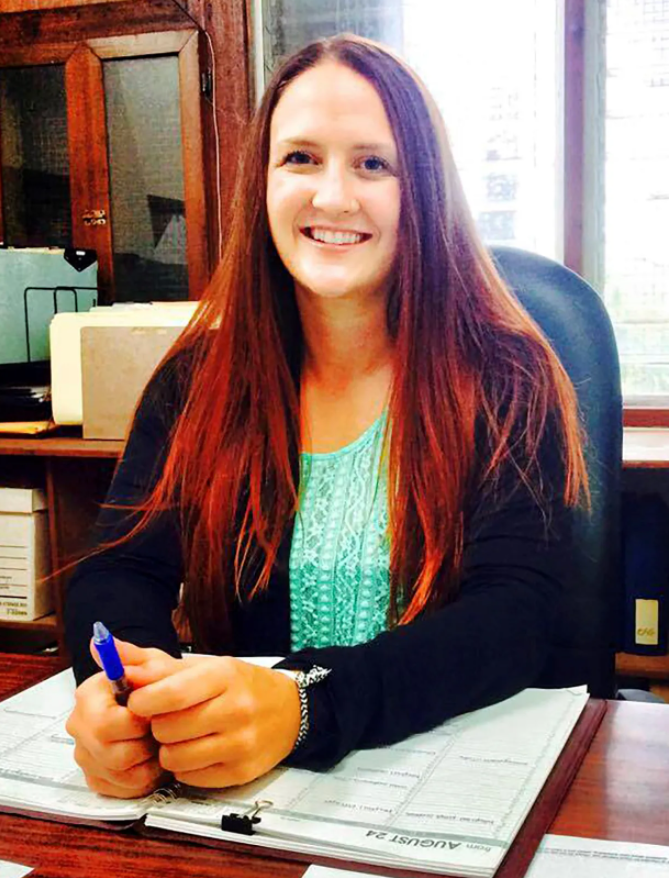 Class of 2010. Rachelle L. Bergeron Hammerling's lifelong goal was to fight human trafficking for the FBI. She studied abroad in South Africa and worked as a legal intern in Beijing and New York at the UN's World International Property Organization. She created a youth outreach program focused on identifying potential sex trafficking clients for Sanctuary for Families.
She later joined The Internal Justice Mission in Bangalore, India, fighting human trafficking. In 2015, she accepted a position as the Assistant Attorney General in Yap State, a cluster of islands in Micronesia. After being promoted Acting Attorney General, she quickly became known as a crusader for human rights, particularly the rights of victims of human trafficking.
Two months prior to her planned return to the United States, she was assassinated in connection with her work as the island's chief prosecutor. She was committed to the rule of law and passionate about being the voice for the voiceless whom she served with unwavering courage and compassion.