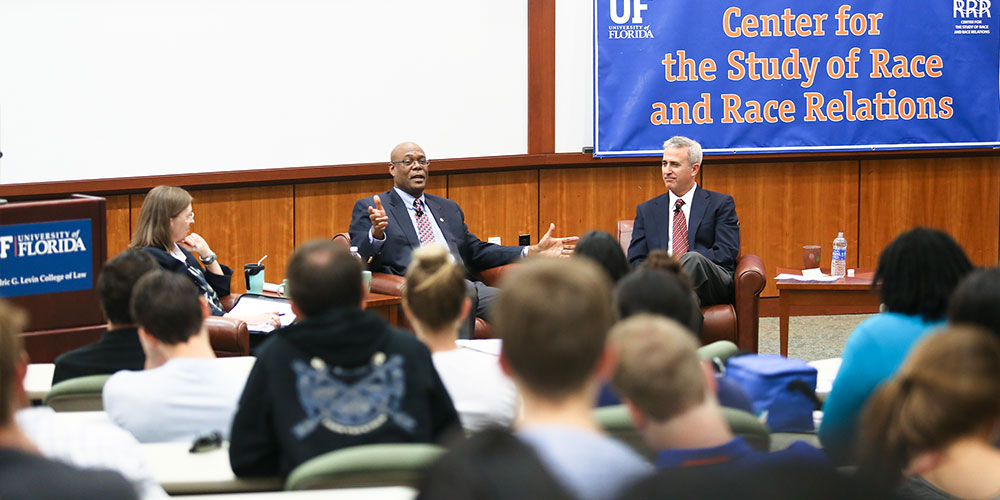 The CSRRR is committed to de-stigmatizing race in America. With the objective of fostering communities of dialogue, the Center embraces historically and empirically based thinking, talking, teaching, and writing on race.
To this end, the Center creates and supports programs designed to enhance race-related curriculum development for faculty, staff and students in collegiate and professional schools.Of the five U.S. law schools with race centers, the CSRRR is uniquely focused on curriculum development.
The Center for Estate Planning integrates teaching, training, research, scholarship and public service with the goals of advancing estates and trusts knowledge, law, policy, professionalism, and skills.
The Center administers the Estate Planning Program, which is designed to cultivate and train the next generation of estate planning lawyers. Visit the Estate Planning Program page for more information.
The Center is directed by Professor Lee-Ford Tritt. The Center works closely with the Graduate Tax Program and the UF Institute for Learning in Retirement.
This Center developed and administers the concentration in Family Law program in order to train a new generation of advocates for children and their families.
The Center's other goals and activities include promoting quality scholarship on issues of importance to children and families through an annual conference and support of research fellows, developing interdisciplinary and child-centered methods for studying systems serving children, educating children and families about their rights and responsibilities in a free society, and building a state-of-the art library collection for the study of children's law and policy.
The Center is directed by Professor Shani M. King.
As the state's oldest legal and public policy research institute, the Center for Governmental Responsibility (CGR) has been a mainstay for environmental and social policy research at the College of Law since 1972.
CGR lawyers have affected more public policy decisions during the past 20 years than any other organization of its nature and scope in Florida.
Center for International Financial Crimes Studies
An academic research Center providing graduate instruction, research and policy analyses, academic symposia, grant supervision and consulting services on money laundering, forfeiture, corporate security, offshore finances, cybercrime, organized crime and international financial crimes.