CGR Selected Projects
Legal Issues of Deepwater Horizon Oil Spill
Local Governments in Post-Communist Poland
Haiti Conflict Resolution
Human Rights in Colombia
Economic Impacts of Historic Preservation in Florida
Comparing Brazilian Pantanal & Florida Everglades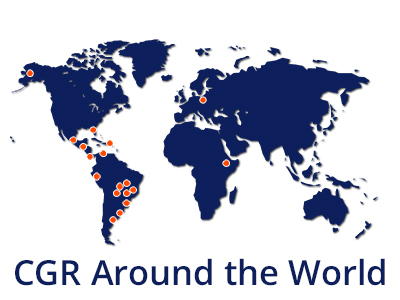 Since 1972, the Center for Governmental Responsibility has developed a professional staff with recognized credentials in instruction, research, public policy, and public service. Today, CGR's research focuses on public policy issues relating to Florida's continuing effort to balance environmental protection and development, budgetary constraints in government, the problems of poverty, policy development in emerging democracies throughout the world, and international environmental policy.
In addition to teaching graduate and undergraduate courses, CGR staff serve as guest lecturers to classes throughout the university community and provide advisement to law, graduate, and undergraduate students. They also design and present conference programs leading to continuing legal education (CLE) credit, as well as training programs for policy makers in the U.S. and abroad.
CGR staff members serve Floridians through public education, assistance to advocacy groups, community service on boards and advice to government. Staff members have made appearances before the Florida Supreme Court, and have provided assistance to the Florida legislature, executive branch agencies and many of Florida's cities and counties. CGR staff serve on university committees and on voluntary community committees, representing more than twenty state and local governmental and non-governmental organizations.