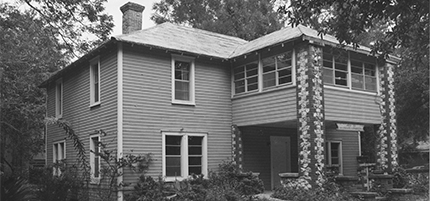 CGR History-at-a-Glance
1970s
Executive Impoundment project
Guide to Sunshine Laws
Constitution Revision Research
1980s
Water Law Center Merger
Model Flood Management Ordinance
Family Law Added
Sea Grant Funding
International Law Added
1990s
Poland Program Begins
PIEC Established
Historic Preservation Study
Haiti Program
Florida Supreme Court Externship
Conservation Clinic Begins
2000s
International Trade Law Program Begins
Americas Conference Established
Summer Program in Costa Rica
Election Law Database
Summer Program for Brazilians
2010s
Florida Farm Workers Survey
Rumberger Fellowship Established
Human Rights in Colombia Grant
The Center for Governmental Responsibility at the University of Florida College of Law began in 1972 as the result of a $66,000 grant from the McIntosh Foundation of South Florida to study the cutting by President Richard Nixon of housing and civil rights programs funding.
Success of that study and subsequent suing of the federal government, filing of an amicus brief in the U.S. Supreme Court in a case involving the Environmental Protection Agency plus other high-profile cases around the country resulted in additional funding by the McIntosh Foundation. CGR was organized permanently for research and public policy work under founding director (who continues to head the Center's leadership more than 40 years later) Jon Mills, UF law Dean Emeritus.
Topically, the Center has grown to cover a wide variety of major projects, policies and programs. CGR expanded to include domestic and international programs in environmental law, social policy law, government law, and trade law. The Center's staff now includes eight research and teaching faculty, and two support personnel – and each year multiple members of the UF law faculty partner in various CGR activities.
Constituencies for CGR have expanded from Florida courts and lawyers to the U.S. Supreme Court and federal agencies and to lawyers and students involved in projects on four continents – with students taught by and involved in applied research by CGR faculty.