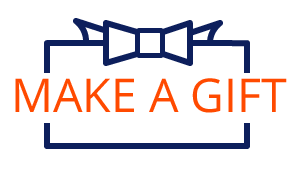 CGR accepts support for our programs through the University of Florida Foundation. Please be sure to mention that your gift is for The Center for Governmental Responsibility. Make a gift to the CGR. Below are several projects or programs you can designate for your donation.
CGR General Support (F017781) – Supports the various activities of CGR throughout the nation, state and world.
CGR-Fellows Donations (L101700) – Supports opportunities for UF law students to work at public policy opportunities while in school.
Chief Judge Anne C. Conway Scholarship Fund (F019737) – Supports UF law students who best embody the qualities of leadership, high character, and desire for justice and equality that Chief Judge Conway has exhibited and assists them through scholarships.
Overton Lectures in Constitutional Law Fund (F018817) – Supports lectures by Florida Supreme Court Justices during Dean Jon Mills' Florida Constitutional Law course to honor the late Justice Ben Overton's legal career and service as a professor at UF law. Also supports annual class visit to the Florida Supreme Court.
Thom A. Rumberger Everglades Fellowship Fund (F017975) – Supports a one-year fellowship in the field of environmental law. Fellows are selected on the basis of academic achievement and a demonstrated interest in environmental issues, public policy, and a commitment to public service.
Richard G. Hamann Conservation Law Field Scholarship Fund (01635) – Provides field study opportunities for students in the ELULP program, and will provide financial support for students to attend environmental and land use related field courses in Florida and elsewhere.
For specific questions regarding CGR's projects and programs, please contact Jon Mills mills@law.ufl.edu, Dean Emeritus and Director.
For more information on supporting the law school through a wide variety of tax-deductible charitable giving methods, or to request a copy of the brochure Guide to Private Endowments at the University of Florida, please contact: Office of Development & Alumni Affairs Fredric G. Levin College of Law, P.O. Box 117623, Gainesville, FL 32611, 352-273-0640, development@law.ufl.edu