What can you do?

Tell us about a race-related topic that is important to you: csrrr@law.ufl.edu
Recommend a topic or book for discussion.
Community Opportunities and Community Groups
Please let us know of race-related community groups and volunteer and employment opportunities.
Get Involved
The CSRRR is committed to de-stigmatizing race in America. With the objective of fostering communities of dialogue, the Center embraces historically and empirically based thinking, talking, teaching, and writing on race.
Fellowships and Grants
[uflui_wrapper type=accordion]
Yegelwel Fellowship
Summer 2016 Fellowship Award—$4,000 stipend
The 2016 Evan Yegelwel Summer Fellowship award permits one UF Law student to participate in a paid Summer Fellowship Program at the Anti-Defamation League, Florida Regional Office in Boca Raton. The Anti-Defamation League (ADL) is the premier national civil rights organization that fights anti-Semitism and all forms of bigotry in the U.S. and abroad, combats international terrorism, probes the roots of hatred, comes to the aid of victims of bigotry, develops educational programs, and serves as a public resource for government, media, law enforcement, all towards the goal of countering and reducing hatred.
A generous gift from UF Law alumnus Evan Yegelwel, who graduated in 1980, has made this Fellowship possible. Mr. Yegelwel is a partner in the Jacksonville, Florida law firm of Terrell Hogan Ellis Yegelwel, P.A.

Find more information about the Yegelwel Fellowship visit this page.
Course Development Grants
For UF Graduate Students and Faculty
Up to two $2,500 grants will be awarded
The Course Development Grant is intended to fund the development and teaching of a course substantially addressing issues of race and/or race relations.
Projects & Events
CSRRR Projects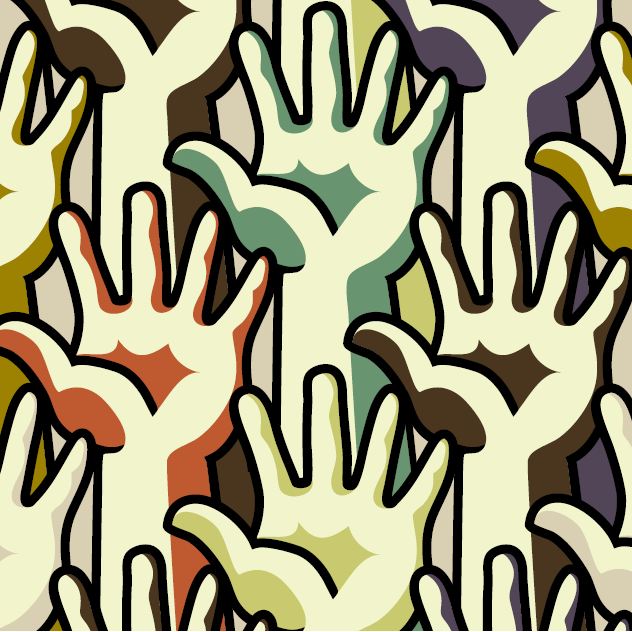 Race Matters in the Legal Curriculum–September 9, 2015
A conversation with Professors Kenneth Nunn and Sharon Rush. Moderated by Professor Jonathan Cohen
View the flyer.
Newsletter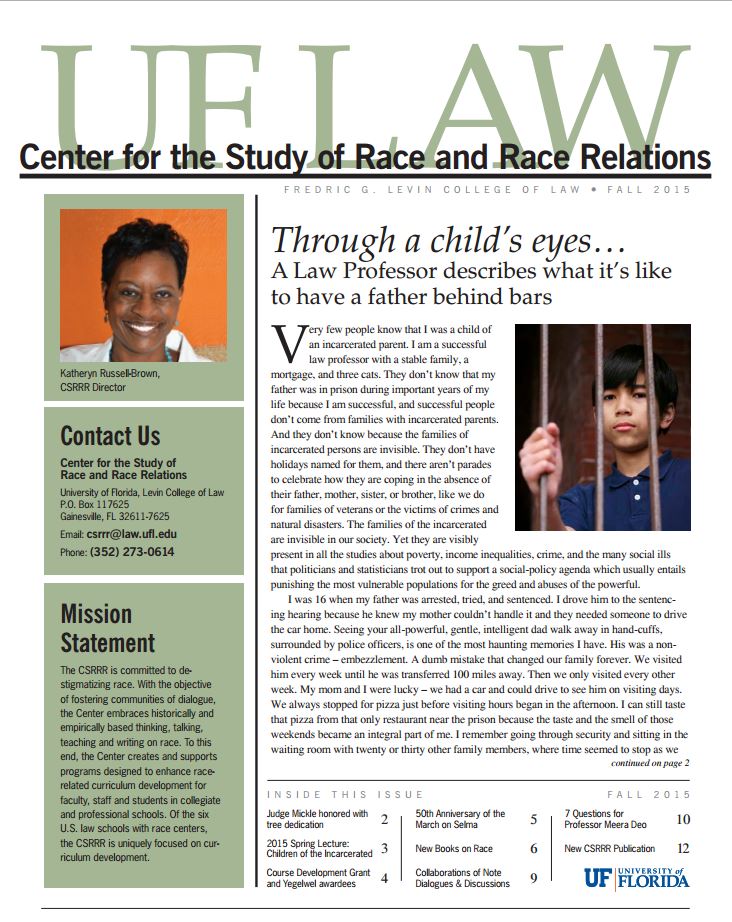 Check out our Fall 2015 newsletter to read about everything we have been up to.
 sss
[uflui_wrapper type=accordion]
Past Newsletters
Education, News & Data Sources
[uflui_wrapper type=accordion]
Organization Links
Research Links
University-Sponsored Links
University Organizations
International Links
Race Centers
If you know of a website that we should include? Please tell us!