Environmental & Land Use Law
Environmental & Land Use Law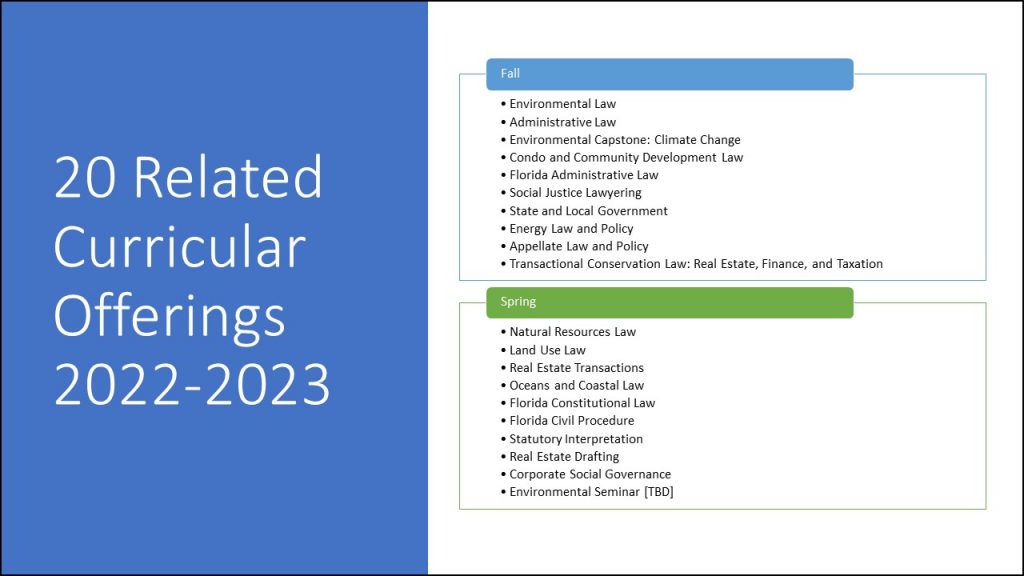 Clinics
Conservation Clinic (3 – 6 credits)
Summer Experiences
Trying to decide how to spend your summer? Paid legal employment in the field of your choice is always a great option. But we know that paid summer positions jobs are not always available, especially for rising 2Ls. So what's a student to do? This category lists options you shouldn't overlook, including externships that provide a placement in an employment setting with exposure to practice in this area, fellowships or scholarships that students can apply for that support unpaid internships or externships in this field, and other relevant opportunities. Externships are for-credit experiential learning opportunities, where the student is supervised both by a lawyer at the placement and a faculty member, with educational requirements the student must meet. Financial aid is generally available for students who enroll in externships on the same terms as for other coursework.
Externships (up to 6 credits):
There are numerous environmental and land use law focused externships with state and federal agencies, including the U.S. Environmental Protection Agency, the Florida Fish and Wildlife Conservation Commission; local governments, including the Hillsborough County Environmental Protection Commission and Alachua County Forever; and non-governmental conservation organizations such as EarthJustice and the Public Trust Environmental Law Institute of Florida. For more information, see the Externship Program Guide.
Fellowships:
The Environmental and Land Use Law Program offers Conservation Law Fellowships and Minority Environmental Law Fellowships that provide financial support for students' summer experiences. See For more information visit: Opportunities for Students. In addition, the Justice John Paul Stevens Public Interest Fellowship , the Bill McBride Public Interest Practice Fellowship, the E. Thom Rumberger Everglades Foundation Fellowship and the Association for Public Interest Law Fellowship provide financial support for students with public interest or public service-oriented summer internship or externship opportunities. For more information contact the Center for Career Development at careers@law.ufl.edu.