LL.M. in Environmental & Land Use Law
LL.M. in Environmental & Land Use Law

This one-year, post-J.D. program provides an opportunity to spend time on the beautiful University of Florida campus developing in-depth expertise in environmental and land use law. Both full- and part-time programs are available.
The LL.M. program is unique in that 6 of the 26 required credits must be from relevant graduate-level courses in UF departments outside of the law school, including offerings in wildlife ecology, interdisciplinary ecology, environmental engineering, soil & water science, and many others.
Among environmental law LL.M. programs, UF Law's program stands out. It combines three levels of excellence: The opportunity to study at a first-tier law school, that is part of a top-tier research university, located in one of the country's best college towns.
Individual attention, unique opportunities
LL.M. students receive individualized attention and consult with the Director to develop a course of study tailored to their particular interests.
LL.M. students may also apply for a seat in the Conservation Clinic and in the spring break field course (previous offerings have included Sustainable Development in Belize, Central America, and Ocean and Coastal Law in Marineland, Florida), and the Environmental Law Program in Costa Rica offered during the summer.
Testimonials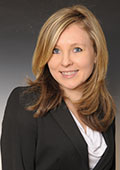 "My time at the University of Florida proved invaluable. The program provided me the flexibility to take focused and interdisciplinary coursework uniquely tailored toward my desired field. When interviewing for a position with the Pinellas County Attorney's Office the interviewers were impressed with the level of baseline knowledge and experience I had as an entry-level candidate. The knowledge, experience and professional network I gained through the program played a significant role in ultimately securing and excelling in this position."
– Chelsea Dalziel Hardy, LL.M. 2014, Assistant County Attorney, Pinellas County Attorney's Office, Land Use and Infrastructure Division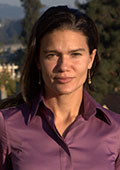 "The University of Florida's LL.M. in Environmental & Land Use Law is a well-designed and executed program. The professors are 100% invested in helping students achieve their academic and professional goals. I highly recommend the program for anyone who wants to practice or teach environmental law in Florida."
– Jaclyn Lopez, LL.M. 2014, Florida Director, The Center for Biological Diversity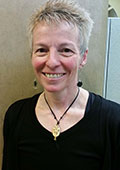 "I practiced local government law in Montana for 10 years before obtaining my LL.M. in Environmental and Land Use Law at the University of Florida. The LL.M. program opened new doors for me and allowed me to break into the very competitive field of environmental law. The interdisciplinary curriculum that I studied, international field courses that I participated in, and clinical work that I undertook as a Conservation Fellow in the Center for Governmental Responsibility, provided me with the necessary skills to succeed as a regulatory attorney with the Montana Department of Environmental Quality (DEQ). After successfully settling a million dollar cost recovery case as the attorney for DEQ's Leaking Underground Storage Tank Program, I was recently promoted to Legal Counsel for the Coal and Open Cut Mining Programs, where I hope to continue to develop my skills in environmental litigation. I attribute my success as an environmental attorney to the unique educational experience I received at UF and to the dedicated faculty that make UF's program truly outstanding."
– Rebecca Convery, LL.M. 2013, Legal Counsel, Montana Department of Environmental Quality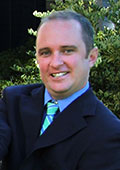 "UF's Environmental and Land Use LL.M. program not only reinforced and expanded my knowledge in environmental and land use law, but it also provided many opportunities to expand my practical skill set. The LL.M. program also provided me with the opportunity to collaborate on research with a faculty member, which culminated in an article published in The Pepperdine Law Review. Finally, I participated in field courses in Belize, Costa Rica, and the Everglades. These interdisciplinary field courses connected law to science through a place-based approach to identifying and solving environmental legal issues. These and other experiences too numerous to list more than prepared me for a career in the environmental law field."
– Jesse Reiblich, LL.M. 2013, Early Career Law and Policy Fellow, Center for Ocean Solutions, Stanford University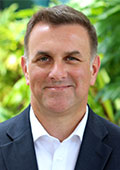 "The LL.M. program offers an incredible opportunity for practicing attorneys to either enhance their current practice or to transition into the environmental and land use law field. The mentoring I received from the faculty was second to none, and continues to serve me many years later. Thanks to my LL.M. degree, I now work for a state agency focusing on water and environmental resource issues. Whether seeking to enhance one's ability to work for private sector clients, for local municipalities, or to represent government agencies in the environmental and land use law field, the LL.M. program prepares its students for practice here in Florida or anywhere else."
– Byron Flagg, LL.M. 2011, Assistant General Counsel, St. Johns River Water Management District