Clinics and Field Placements
Clinics and Field Placements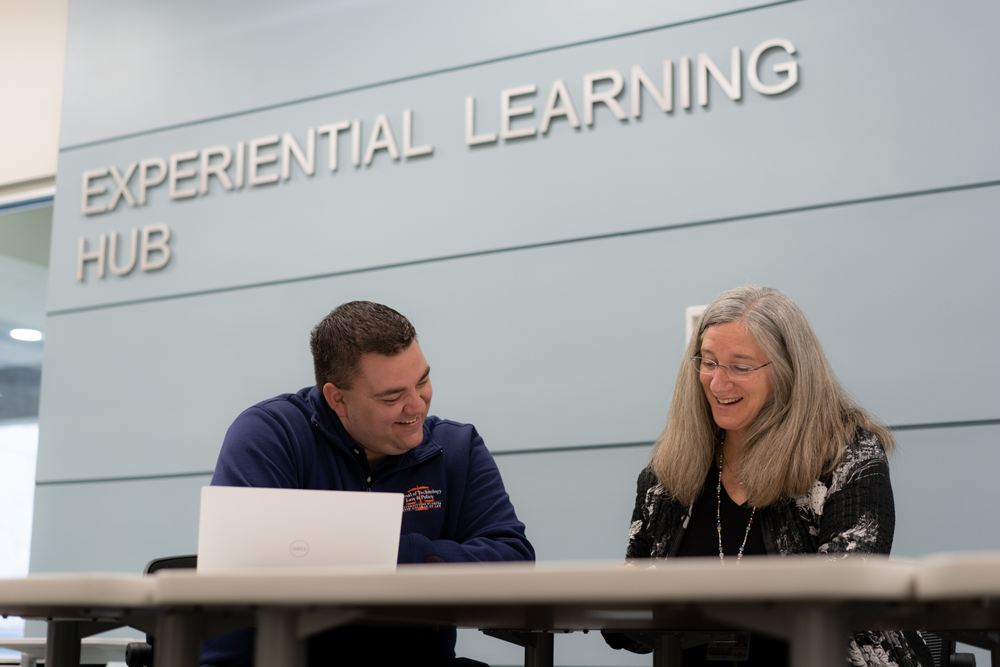 Clinics and Field Placements
The Fredric G. Levin College of Law Clinics and Field Placements are faculty-supervised, advice, representation, and mediation clinics that integrate the college's nationally-ranked scholarship with applied lawyering, mediation, and problem-solving skills developed through simulation courses and by providing legal services in the state attorney's office, public defender's office, or a fully-operational law clinic.
Students enrolled in our clinics gain real-world legal skills through participation with real clients alongside experienced clinical faculty.
Virgil D. Hawkins Civil Legal Clinics
Students in our Gator TeamChild Juvenile Law Clinic, directed by Professor Stacey Steinberg, represent young clients placed in foster care, serve as guardians ad litem to youth in the delinquency system, and mentor bright, ambitious teens aging out of foster care. Clinic students also research and write on policy issues impacting children's lives.
Our newly established Gender Justice Clinic, directed by Professor Teresa Drake, serves low-income clients who face violence, discrimination or other oppression based on their actual or perceived sex, sexual orientation, gender identity, or gender expression.
The Immigration Clinic, directed by new Professor Juan Caballero, provides students with the opportunity to represent low-income immigrant clients before U.S. Citizenship and Immigration Services (USCIS), immigration courts, and the Board of Immigration Appeals. Students have long worked on a variety of cases involving naturalization, asylum, VAWA, and U-visa requests.
Other Legal Clinics
This clinic provides upper level environmental law students and graduate students in conservation related fields with exposure to environmental and land use professional practice, applied research and public policy analysis under the supervision of the instructor/clinic director.
Students in our  Mediation Clinic, directed by new Professor Donna Erez-Navot, mediate small claims and federal employment discrimination cases.
In the Veterans and Servicemembers Legal Clinic, directed by Professor Judy Clausen, students assist veterans with benefits claims, discharge upgrades, and other matters related to veteran status.
The Low-Income Taxpayer Clinic (LITC) provides representation to low-income taxpayers who have disputes with the IRS. The LITC also provides educational outreach to vulnerable populations and systemic advocacy to help create a more equitable tax system for all.
Criminal Law Field Placements
UF Law offers three unique Criminal Law Field Placements. In each placement, students participate in every aspect of the trial process, including selecting a jury, arguing motions, presenting opening statements, examining witnesses, and delivering closing arguments.
Students in the Prosecution Field Placement, supervised by Professor Sarah Wolking, work in the State Attorney's Office for the Eighth Judicial Circuit prosecuting misdemeanors and felonies.
Students in our Wrongful Convictions Clinic Field Placement, also supervised by Professor Sarah Wolking, review petitions for factual innocence submitted by those convicted of felonies in the Fourth Judicial Circuit.
Students in our Public Defender Field Placement, supervised by Professor M Smith, zealously advocate on behalf of indigent clients for the Office of the Public Defender for the Eighth Judicial Circuit.
Individuals seeking to connect with the clinics may contact the clinical faculty here. Students interested in learning more about our clinic application process, externships, and CLI may refer to our Student Information section of Canvas.