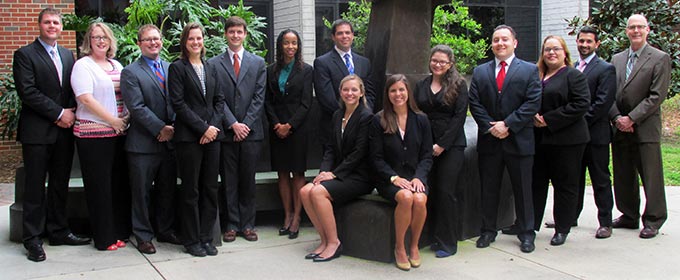 The Family Advocacy Clinic is an actual law office within the college of law. Students–as lead counsel, not clerks–represent indigent clients in all aspects of their family law cases.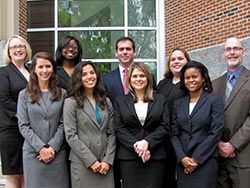 Do you want to actually practice law while still a law student and gain a real advantage in the job market? If this opportunity inspires you, then the Family Advocacy Clinic might be a good fit.
What can students do in the Family Advocacy Clinic? This is not about carrying another lawyer's briefcase. Rather, you will be first chair representing real clients in real cases.
As a Certified Legal Intern (CLI) and Advanced Certified Legal Interns (ACLIs), you will have the opportunity to interview and counsel clients, draft pleadings, motions, orders, judgments, and other legal documents, conduct discovery, argue motions, negotiate, advocate at mediation, and maybe take a case to trial. The actual work you do depends on the needs of your clients. After all, this is real life.
Ultimately, our goal is to help you learn to become the lawyer you want to be, and to provide our clients with the best legal representation available.
We look forward to working with you.