Tropical Conservation: Law, Policy and Practice
Tropical Conservation: Law, Policy and Practice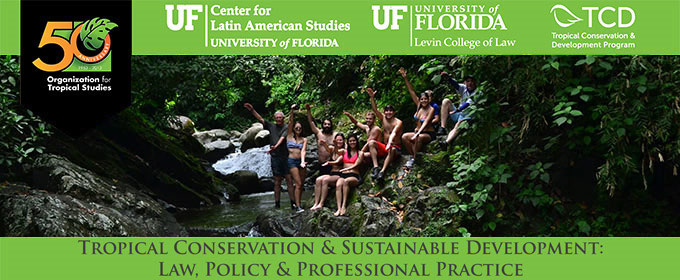 Costa Rica Program
Resources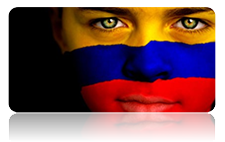 Amicus Brief to the Inter-American Court for Human Rights: Advisory opinion on Mega-Projects and Human Rights by the State of Colombia
Quick Links
Partnering with the Organization for Tropical Studies and UF's Tropical Conservation and Development Program
The UF Law Costa Rica Program partners with the Organization for Tropical Studies (OTS) and the UF Center for Latin American Studies Tropical Conservation and Development Program, building interdisciplinary bridges between law, policy and the social and natural science of conservation and sustainable development.  With administrative offices, classrooms and three internationally renowned field stations in Costa Rica, OTS is a consortium of U.S. and international universities and institutions focused on tropical research and education.  Using OTS field stations as our policy laboratory, we will explore the issues of sustainable development through the lens of the ecosystems and communities that surround the stations at La Selva, Palo Verde and Las Cruces.
A skills emphasis:  Practicums lie at the heart of the Program.  Law and graduate students from the U.S., Costa Rica and elsewhere work with faculty to develop their knowledge and skills to find practical, policy-relevant solutions to issues of immediate importance to the conservation and sustainable development community.
A field-based approach:  For policymakers and those advising them, conservation and sustainable development issues are best understood where they occur. Students in the Program will visit to OTS field stations and their neotropical context – rivers, wetlands, forests (wet, dry and cloud), beaches and mountains.  We will also visit indigenous communities, meet with farmers and land owners, and encounter unique sustainable development projects – all grist for collaborative problem-solving approaches.
2017 Practicums
2016 Practicums
2015 Practicums
Click here to view the 2014 Practicums
Click here to view the 2013 Practicums