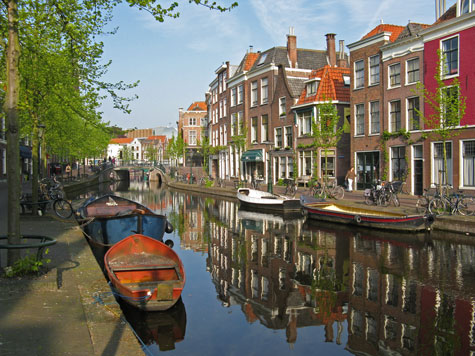 A Global Approach to Legal Education
Through programs offered on campus and abroad, Florida law students gain international experience and exposure and a distinguishing edge in today's competitive job market. Students benefit from decades of international experience and involvement by faculty.
In addition, each year Foreign Enrichment Courses bring to campus leading professors, judges, attorneys and government officials from around the world to teach courses dealing with timely international and comparative law issues.
The College of Law jointly sponsors ABA-approved summer law programs with University of Montpellier in France and University of Costa Rica in San Jose, Costa Rica.
General Program Information
The University of Florida Levin College of Law is a pioneer in the creation of formal student exchange programs, modeled on the success of its faculty exchanges. These ABA-approved student exchanges enable UF students to study law abroad and enrich the College of Law's academic atmosphere by bringing international students to campus.
Prerequisites include completion of two full semesters (not including a summer term), academic good standing, and – with some programs – fluency in a foreign language.
The Levin College of Law has ABA-approved exchanges with:
Other Programs
Students can also participate in other ABA-approved study abroad programs worldwide through other law schools. Student Affairs staff assist in setting up individual semester-long programs following ABA guidelines as well.
For more information about the study abroad programs, contact:
Fredric G. Levin College of Law
Student Affairs Office
164 Holland Hall
Gainesville, FL 32611-7621
Phone: (352) 273-0620