Institutes & Related Programs
Institutes & Related Programs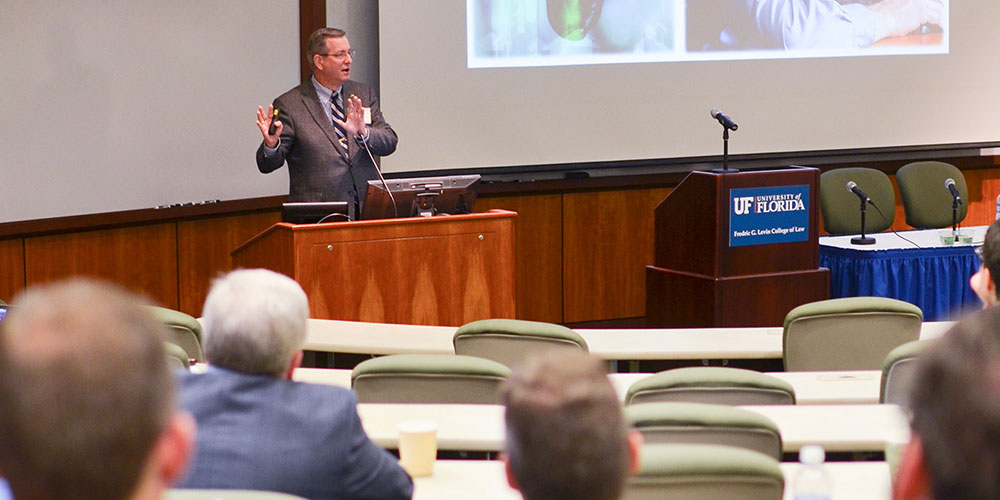 Institutes
The Institute houses the college's courses, research and services related to alternative dispute resolution, including the UF Mediation Clinic.
The Initiative on Mindfulness in Law & Dispute Resolution (IMLDR) serves as a resource for lawyers, law students, mediators, and other professionals interested in learning about and applying mindfulness and other contemplative practices in their professional and personal lives.
The UF Law E-Discovery Project is a multidisciplinary endeavor supporting the civil and criminal litigation and dispute resolution processes through electronic discovery law school courses, e-discovery research and publications, information retrieval methods and tools, and skills training for practicing attorneys, paralegals and litigation support professionals.
Related Programs
This program builds on the college's strong slate of international trade activities to develop academic and professional courses, seminars and research studies. Meets the needs of business, legal, academic and government officials interested in international trade issues.
The Law & Policy in the Americas Program is sponsored by the University of Florida's Center for Governmental Responsibility at the Levin College of Law, the Center for International Business Education and Research, the Center for Latin American Studies and the International Center. The Program coordinates the activities of these centers as they relate to law, policy and relations in the Americas. The Program is dedicated to using the University of Florida's legal expertise to foster the rule of law in the Americas and to strengthening the University's ties with the region.