UF Law CSRRR African American Digital History Project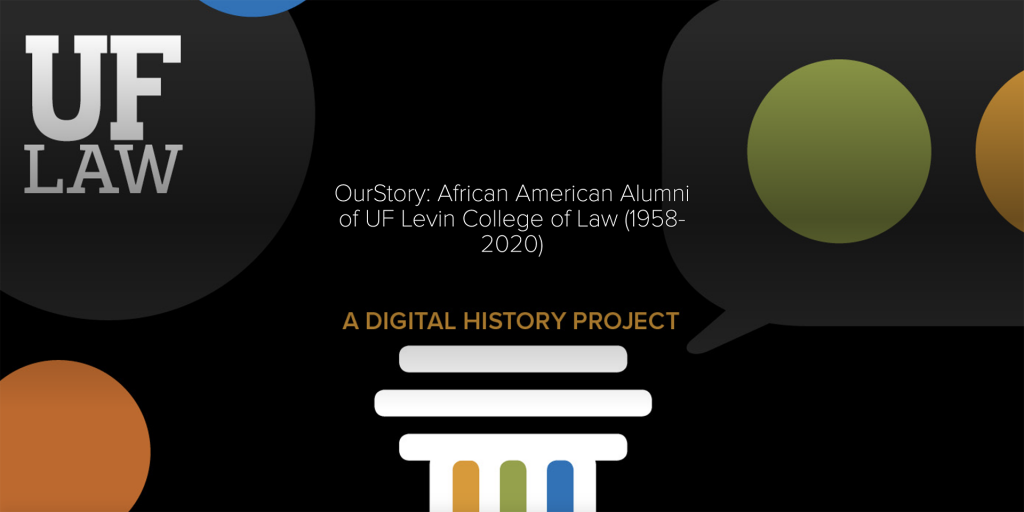 In 2019, Dr. Diedre Houchen, UF Law's CSRRR postdoctoral associate, taught a seminar on oral history theory and methods.  The course, "Investigating Black Law: Oral History Theory and Methods," was the first of its kind at UF Law.  The course served as a foundation for the creation of this digital history project, led by Dr. Houchen.
OurStory: African American Alumni of UF Levin College of Law (1958-2020) is a digital historical collection of interviews, photos, and historical summaries to commemorate and celebrate Black UF Law Alumni.
The collection spans the entire history of Black law students at the University of Florida.  It highlights the narratives and experiences of UF Law trailblazers for equality and justice.  The collection contains first-ever interviews with George Starke, the first Black student to attend UF (1958), a rare interview with the law school's first Black graduate W. George Allen (JD 62), and a conversation with Hazel Land (JD 73), the first Black woman to graduate from UF Law.  The repository also features interviews with more recent law graduates, such as Yolanda Cash Jackson (JD 90) and Sean Shaw (JD 03).
The project documents and preserves the rich and diverse experiences of UF Law alumni before, during, and after their educational journey.  The digital collection includes interviews, photos, audio, and videos.  Permanently housed in the George A. Smathers Institutional Repository at UF, the collection of interviews is available to students, researchers, scholars, and the general public.