UF Law Unveils New Experiential Learning Hub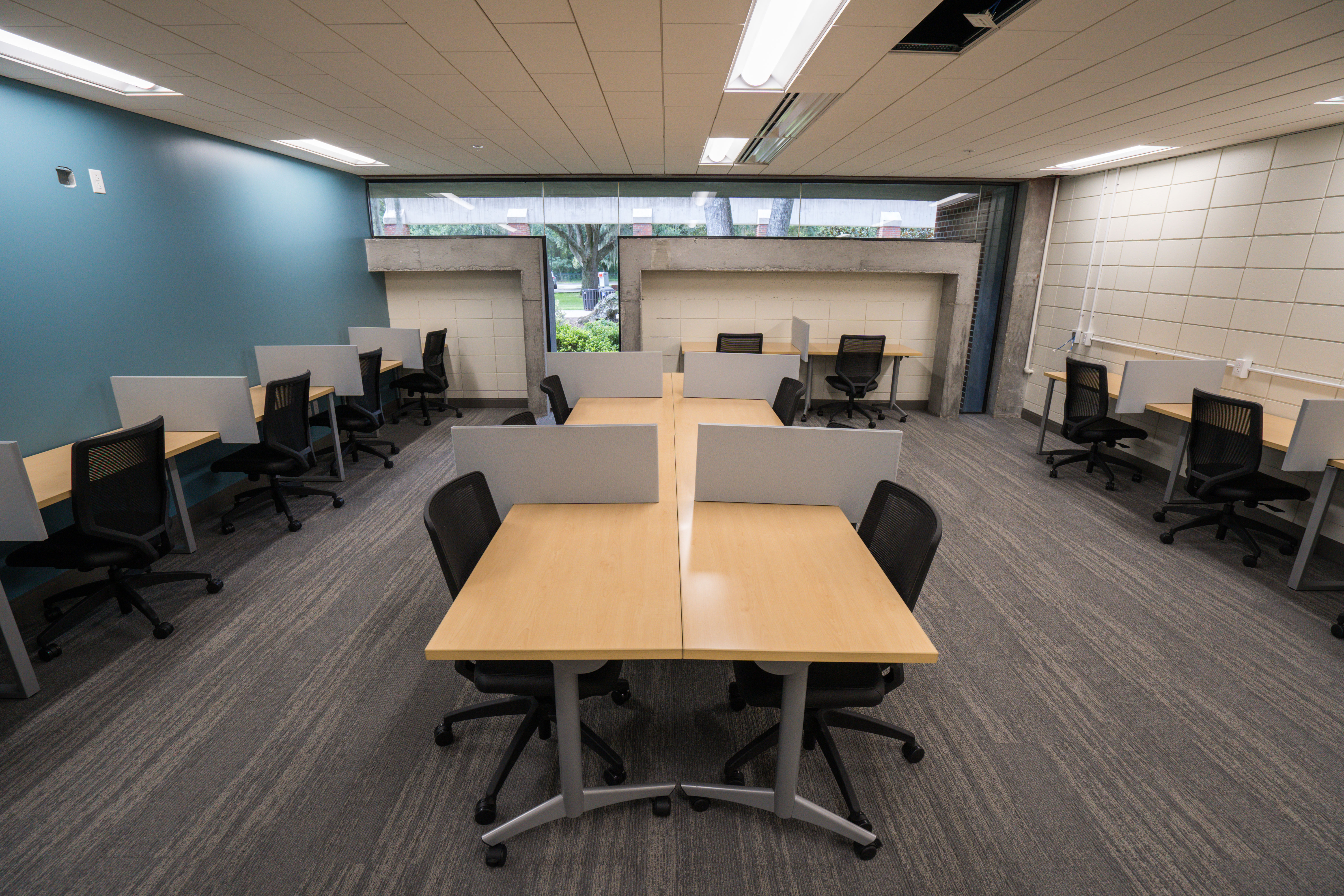 UF Law continues its quest to become a top 10 public law school. In addition to improvements in admissions, employment, and programmatic innovations, we are also improving several aspects of our campus to ensure the best possible experience for our students. This fall, the UF Law community noticed many aesthetic and technological upgrades in and outside of the classroom, as well as a total renovation of the clinical space housing the Virgil D. Hawkins Civil Clinics.
The new Experiential Law Hub, located on the ground floor of Bruton-Geer Hall, opened in time for the first day of classes on August 13. The completely re-designed space incorporates more natural light and is built on a floor plan designed to optimize client-student interaction through individual student workstations and four spacious interview rooms.
"Experiential education is the heart of practical learning at a law school," said Kelli Murray, Assistant Dean for Administrative Affairs and Chief of Staff. "We want to make sure that the facilities are conducive to that type of experience."
Each clinic hosts 8 to 10 students per semester, providing intensive hands-on training. Each student, under the supervision of a licensed supervisor, provides hundreds of hours of free legal services to indigent clients in our community. In the Family Advocacy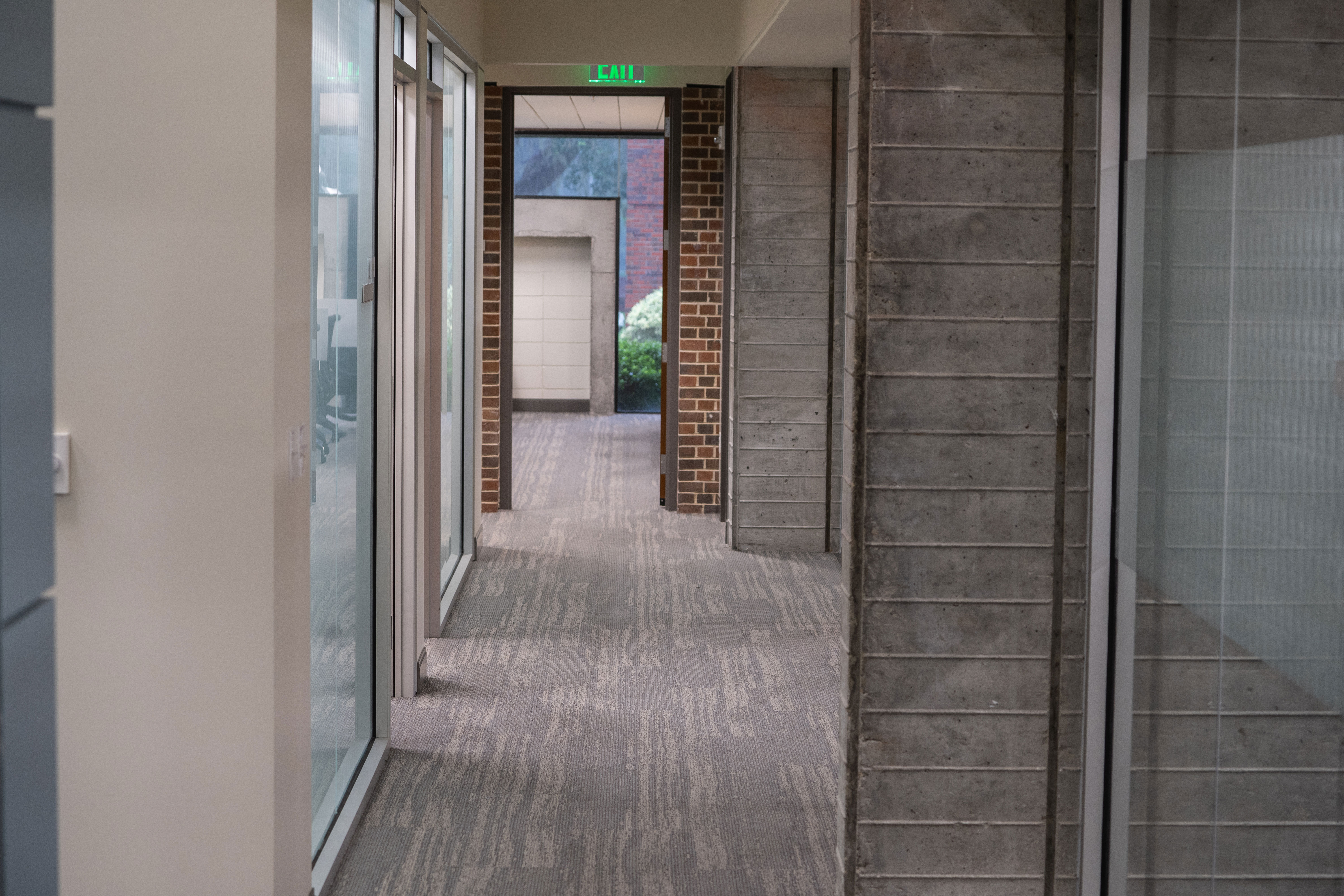 Clinic, students assist in representing clients with family law challenges, including divorce and custody issues. In the Gator TeamChild Juvenile Law Clinic, students assist in representing juvenile clients in delinquency and dependency cases. In the Intimate Partner Violence Assistance Clinic, students assist in representing indigent survivors of domestic, dating, and/or sexual violence.
"The clinics are where practice meets education," said Professor Silvia Menendez, Associate Dean for Experiential Learning. "They are one of the best ways students learn to apply the theory and skills that they are taught here, and they give students a head start for when they go into practice."
Other interior improvements included technology upgrades in all classrooms, included replacing the projector and speaker systems in many of the classrooms; fresh paint and new chairs in all classrooms; new carpeting and paint on the third floor; new carpeting in Student Affairs; renovated staircases; and a new access point to the Legal Information Center from the second floor of Holland Hall.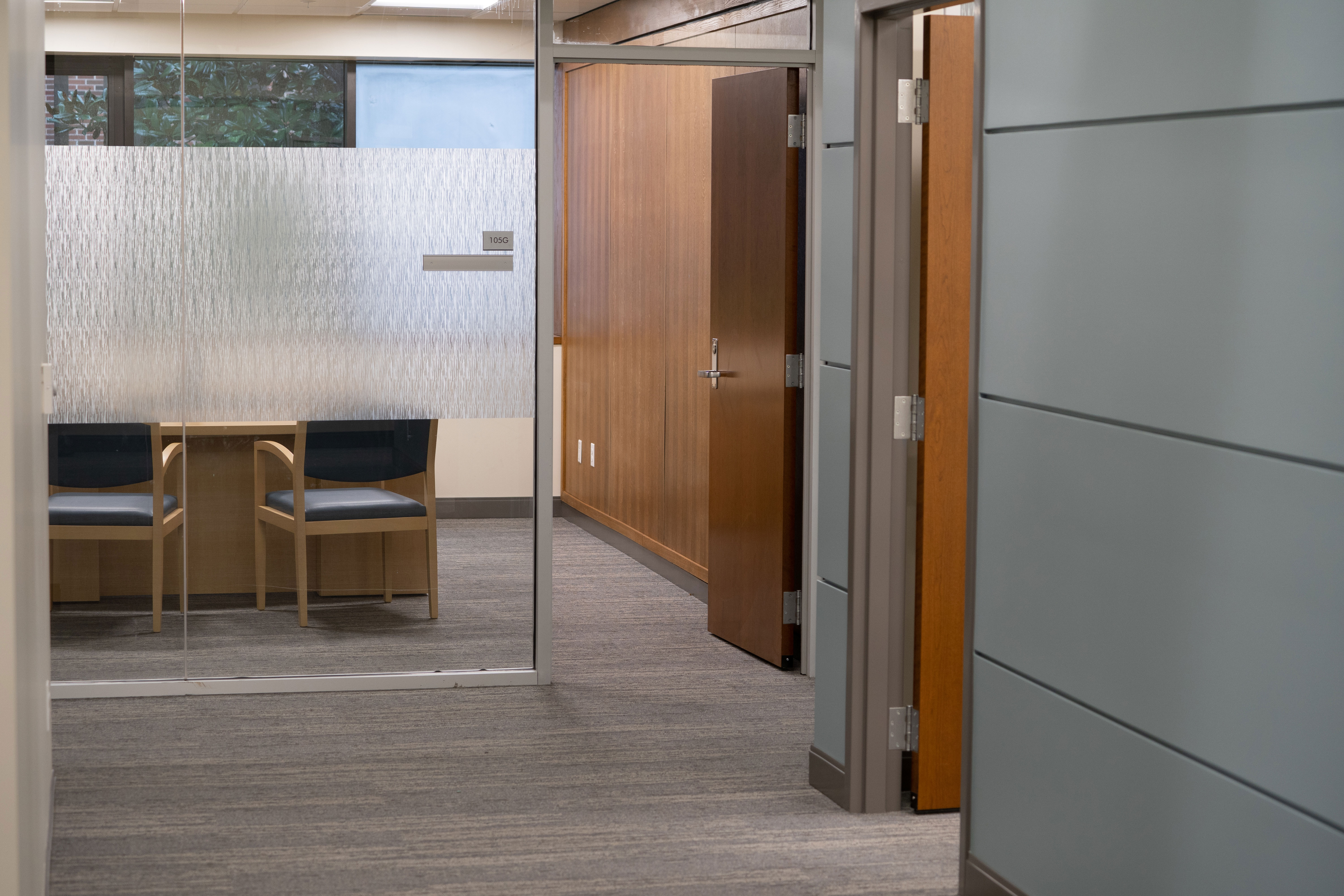 In addition to renovations inside the buildings, UF Law's landscaping and exterior were also given several upgrades, including the addition of several seating areas with umbrellas around the campus, and added exterior lighting for enhanced security.
"We are excited that students will have more opportunities to connect and collaborate," Murray said. "We look forward to continuing to create the best possible campus experience for our students and the entire UF Law community."
More exciting upgrades are planned for the future. If you notice anything that might need attention, please let us know.