March 29, 2018 – 6th Annual UF Law E-Discovery Conference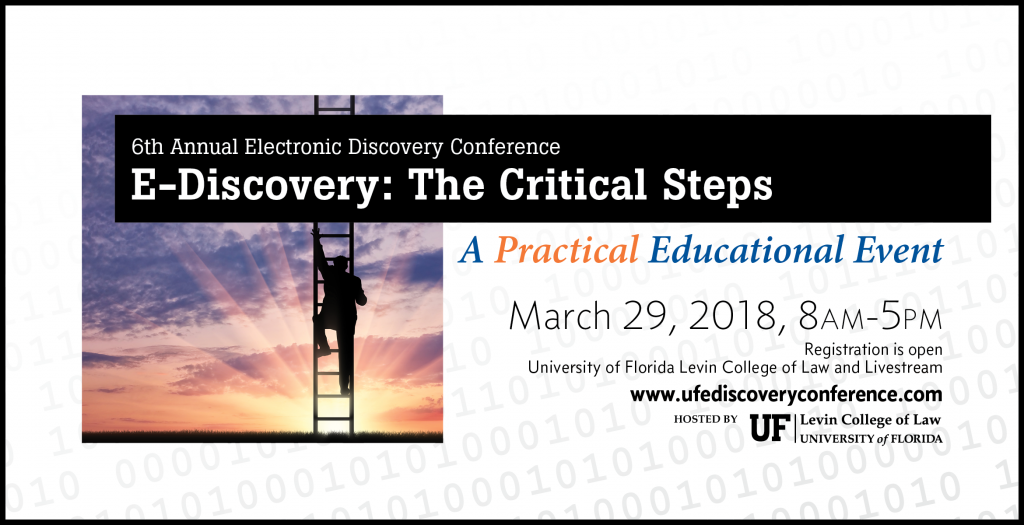 Time: 8:00 a.m. – 5:00 p.m.
Location: UF Law Campus, HOL 180
View the conference website here. 
The University of Florida E-Discovery Conference moves into its 6th electrifying year. Our focus this year is effectively managing the everyday case. E-discovery and data analytics loom large in all cases as the data explosion expands from office documents to smartphones and cloud storage for everyone. The average smartphone –your portable computer — contains hundreds of gigabytes of rich and novel data and information there for the taking. E-Discovery in this decade is no longer your grandfather's e-discovery. However, these exciting new e-discovery tools, new offerings and  new challenges and opportunities are accompanied by increasing demands for e-discovery competence by judicial officials.