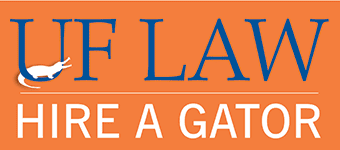 What is a "Legal Residency"?
A legal residency is a mutually beneficial fixed duration employment arrangement between recent law school graduates and employers. It provides valuable hands on experience to recent graduates and prepares them to transition into the legal profession while presenting employers, who otherwise would not have an entry level hiring need, with a flexible hiring option that adds value to their organization.
What are the benefits to employers?
Residents can generate revenue for firms and allow them to take on matters they may otherwise have to decline.
Employers may hire a resident to increase their capacity to meet confirmed short term demands while avoiding the uncertainty of whether they are in a position to hire an associate for the long term.
At the conclusion of the residency, you may have an entry level hiring need and will have had the opportunity to assess the resident's fit with the organization.
In addition to the benefits that a new "resident" position will provide to your organization, you are also creating an alternative path for finding legal employment in today's competitive job market.
Length
While there is no set duration, an 18 month residency can establish a cycle where a firm can hire a resident on an annual basis and create overlap allowing the "transitioning" resident to train the "entry" resident.
Compensation
There is no set compensation. Most participants offer residents a monthly stipend between $3,200 and $4,000. A firm can pay a resident a monthly stipend of $4,000 and recoup this expense by billing out the resident's time at a rate of $125 an hour for 10 hours a week. It is also suggested employers facilitate and encourage a resident's active involvement in professional bar groups and cover reasonable costs associated with these activities.
Communicating resident expectations
It is suggested a firm communicate with a resident to establish the parameters of the residency and ensure an upfront understanding of the mutual obligations.
How can we help?
The Center for Career Development can help your organization craft a residency program that meets your unique needs.  We will promote the opportunity to recent graduates and assist with the collection and delivery of application materials.  For assistance or to learn more about this program, please contact Jeremy Primosch by email at primosch@law.ufl.edu or call 352.273.0860.