Conference on Standardized Corporate Social Responsibility Reporting – February 17, 2023
Conference on Standardized Corporate Social Responsibility Reporting
Friday, February 17, 2023
About the Conference
The catalyst for this conference is the SEC's March 21, 2022, proposal for mandatory climate reporting. The one-day conference will bring together sixteen leading corporate law scholars to evaluate the SEC's proposal and consider its worldwide implications. We will employ a problem-solving-by-discussion method instead of the usual paper-presentation method.







The Problem: A growing number of corporate law scholars believe that (1) corporations should behave more responsibly, and (2) standardized corporate social responsibility (CSR) reporting can help to achieve that result. But no consensus exists as to what the reporting standards should be, who should determine them, what role standardized reporting should play in changing corporate behavior, or even what constitutes responsible behavior. The participants in this Conference will try to solve that problem by reaching a consensus on the issues. These are the participants' tentative solutions prior to the Conference.
Conference Method: The sixteen participants will set their own agenda for six hours of discussions. No later than January 3, 2023, each participant will submit a one-page summary of the participant's solution. The Conference organizers will analyze the summaries, set a tentative agenda, circulate the summaries and tentative agenda, receive the participants' feedback, and then set the final agenda. During the conference, lightly moderated discussions will proceed based on the summaries, without formal presentations. The Conference will not issue a report, but participants are free to do so.
Scholarly Papers: The production of scholarly papers by participants prior to the conference is encouraged, but not required. Participants' relevant papers will be posted to a Conference website and circulated prior to the Conference. The scholarly papers will not, however, be formally presented or discussed as such. Our hope is that the ideas in the scholarly papers will enrich the Conference discussions.
Context: Several nongovernmental organizations have produced detailed standards to govern climate and CSR reporting worldwide. Some governments have made some standards mandatory, but at present (1) reporting is principally voluntary and (2) reporting is not standardized and so not comparable across companies. That status quo will likely shift dramatically over the year prior to the Conference. Participants may focus on the SEC, other branches of the U.S. government, foreign governments, non-governmental solutions, the characteristics of mandatory reporting—or whatever participants believe might solve the problem.
The conference is hosted by the University of Florida Levin College of Law.
The Conference Participants
John Armour
Professor of Law and Finance
University of Oxford Faculty of Law
John Armour is Professor of Law and Finance at University of Oxford and a Fellow of the British Academy and the European Corporate Governance Institute. He was previously a member of the Faculty of Law and the interdisciplinary Centre for Business Research at the University of Cambridge. He studied law (MA, BCL) at the University of Oxford and then at Yale Law School (LLM). He has held visiting posts at various institutions including the University of Auckland, the University of Chicago, Columbia Law School, the University of Frankfurt, the Max Planck Institute for Comparative Private Law in Hamburg, the University of Pennsylvania Law School and the University of Sydney. He is a member of the American Law Institute and an Academic Member of the Chancery Bar Association. Armour has published widely in the fields of company law, financial regulation, and corporate insolvency. His main research interest lies in the integration of legal and economic analysis, with particular emphasis on the impact on the real economy of changes in company law, corporate insolvency law and financial regulation.
Madison Condon
Associate Professor of Law
Boston University School of Law
Madison Condon is an Associate Professor of Law at Boston University, where she teaches Environmental Law, Corporations, and a seminar on climate risk and financial institutions. She researches and advocates in the area of climate change's impact on market risk, corporate governance, and regulation. Her scholarship has appeared in both legal and interdisciplinary journals, including the Utah Law Review, the Washington Law Review, Land Use Policy, and the Review of Environmental Economics and Policy. Professor Condon holds a JD from Harvard Law School, an MALD from Tufts University's Fletcher School, and a BS in Earth and Environmental Engineering from Columbia University. She was a Fulbright Fellow to the Netherlands where she researched water resources management at the Delft University of Technology, and entered this field through her work with engineers analyzing climate-related water risk in investment portfolios.
Gabrielle Elul
Economic Policy Advisor
Office of Senator Elizabeth Warren
Gabrielle Elul is an Economic Policy Advisor in the Office of Senator Elizabeth Warren, where she covers banking and higher education and serves as the staff director for the U.S. Senate Banking, Housing, and Urban Affairs Committee's subcommittee on Economic Policy. In her role, she serves as the Senator's primary advisor on financial services issues and leads legislative and oversight initiatives on banking and capital markets, corporate governance, housing, and student loans. That includes S. 1217, a bill introduced by Senator Warren that would require corporate disclosures relating to climate change. She previously served as the chief economist of the House Budget Committee and as a policy advisor for the Joint Economic Committee. Prior to working in Congress, Elul earned a PhD in Political Science from UC Berkeley, where she wrote her dissertation on the Federal Reserve, and worked as a research assistant at Harvard Kennedy School's Belfer Center for Science and International Affairs and at the White House Council of Economic Advisers.
Lisa M. Fairfax
Presidential Professor
University of Pennsylvania Carey Law School
Lisa M. Fairfax joins the University of Pennsylvania Carey Law School as a Presidential Professor and Co-Director of the Institute for Law & Economics (ILE). Before joining the Law School, Fairfax was the Alexander Hamilton Professor of Business Law at the George Washington University Law School and the Director of the GW Corporate Law and Governance Initiative. Fairfax teaches courses in the business area including Corporations, Contracts and seminars in Securities Law and Corporate Governance. Fairfax's research and scholarly interests include matters related to corporate and board governance, board fiduciary duties, board-shareholder engagement, board composition and diversity, shareholder activism, affinity fraud, and securities fraud.
---
Jill E. Fisch
Saul A. Fox Distinguished Professor of Business Law
University of Pennsylvania Carey Law School
Jill E. Fisch is the Saul A. Fox Distinguished Professor of Business Law and co-director of the Institute for Law and Economics at the University of Pennsylvania Carey Law School where she teaches and writes on corporate law, corporate governance, civil procedure and securities regulation.  Professor Fisch is the recipient of various awards including the Lindback Award for Distinguished Teaching, the Penn LLM Prize for Excellence in Teaching (twice) and the Robert A. Gorman Award for Excellence in Teaching (twice).  Her scholarship has appeared in a variety of publications including the Harvard Law Review, the Yale Law Journal, the Columbia Law Review, the University of Pennsylvania Law Review and the Texas Law Review.
Professor Fisch's current research focuses extensively on the role of ESG disclosure in federal securities regulation.  Recent projects include Do ESG Mutual Funds Deliver on their Promises?, 120 Mich. L. Rev. 393 (2021) (with Quinn Curtis & Adriana Robertson); Is Sustainability Disclosure Sustainable?, 107 Geo. L. J. 923 (2019); and  Purpose Proposals, 1 U. Chi. Bus. L. Rev. __ (forthcoming 2022). Fisch is conducting ongoing research on shareholder proposals relating to ESG disclosure.
Stavros Gadinis
Professor of Law
University of California Berkeley School of Law
Professor Gadinis' research examines questions in corporate law and financial regulation, both domestic and international. He is particularly interested in the interplay between companies and regulators, exploring the institutional framework for law enforcement, compliance, and risk management. In the last few years, he has focused on sustainability and social issues as an attempt to expand the scope of corporate governance. In Corporate Law and Social Risk (co-authored with Amelia Miazad)(2020 Vanderbilt Law Review), the focus is on stakeholder outreach as a governance system seeking to identify and address social risks for the business. In a follow-up article, A Test of Stakeholder Capitalism (co-authored with Amelia Miazad) they explore how corporations relied on feedback from stakeholders to address the implications of the Covid pandemic. His article The Hidden Power of Compliance (co-authored with Amelia Miazad)(2019 Minnesota Law Review) explores how extensive internal reporting within companies impacts the liability of board members. In Collaborative Gatekeepers (co-authored with Colby Mangels)(2016 Washington & Lee Law Review) he explores anti-money laundering law as a model of pro-active misconduct reporting. Gadinis' work has also traced the spread of financial standards around the world, showing how private, regulator, or government supports leads to distinct results (Three Pathways to Global Standards, 2015 American Journal of International Law).
George S. Georgiev
Associate Professor of Law
Emory University School of Law
George S. Georgiev is a scholar of business law. His research examines topics at the intersection of corporate governance and securities regulation, including questions about the design and performance of the SEC regulatory regime for public companies, the human capital management movement in U.S. corporate law, climate-related corporate disclosure, the regulation of executive compensation, and the legal and theoretical underpinnings of materiality. His work has appeared or is forthcoming in the UCLA Law Review, Boston College Law Review, UC Davis Law Review, Tulane Law Review, Utah Law Review, Minnesota Law Review, and in business law journals published by Harvard, Yale, and NYU. He has been quoted in numerous media outlets, including the New York Times, Los Angeles Times, Financial Times, Bloomberg, Vox, NPR, and the BBC. A graduate of Yale Law School, he practiced corporate law for close to six years before entering legal academia.
George S. Georgiev, The Market-Essential Role of Corporate Climate Disclosure, 56 U.C. Davis Law Review (forthcoming 2023).
George S. Georgiev, The SEC's Climate Disclosure Rule: Critiquing the Critics, 50 Rutgers L. Rec. 101 (2022).
George S. Georgiev, The Human Capital Management Movement in U.S. Corporate Law, 95 Tulane Law Review 639 (2021).
George S. Georgiev, Comment Letter to the SEC on Climate Change and Other ESG Disclosure, in response to the SEC's Request for Public Input (June 22, 2021).
Jill Fisch, George S. Georgiev, Donna Nagy & Cynthia Williams, Comment Letter of Securities Law Scholars on the SEC's Authority to Pursue Climate-Related Disclosure (June 6, 2022).
---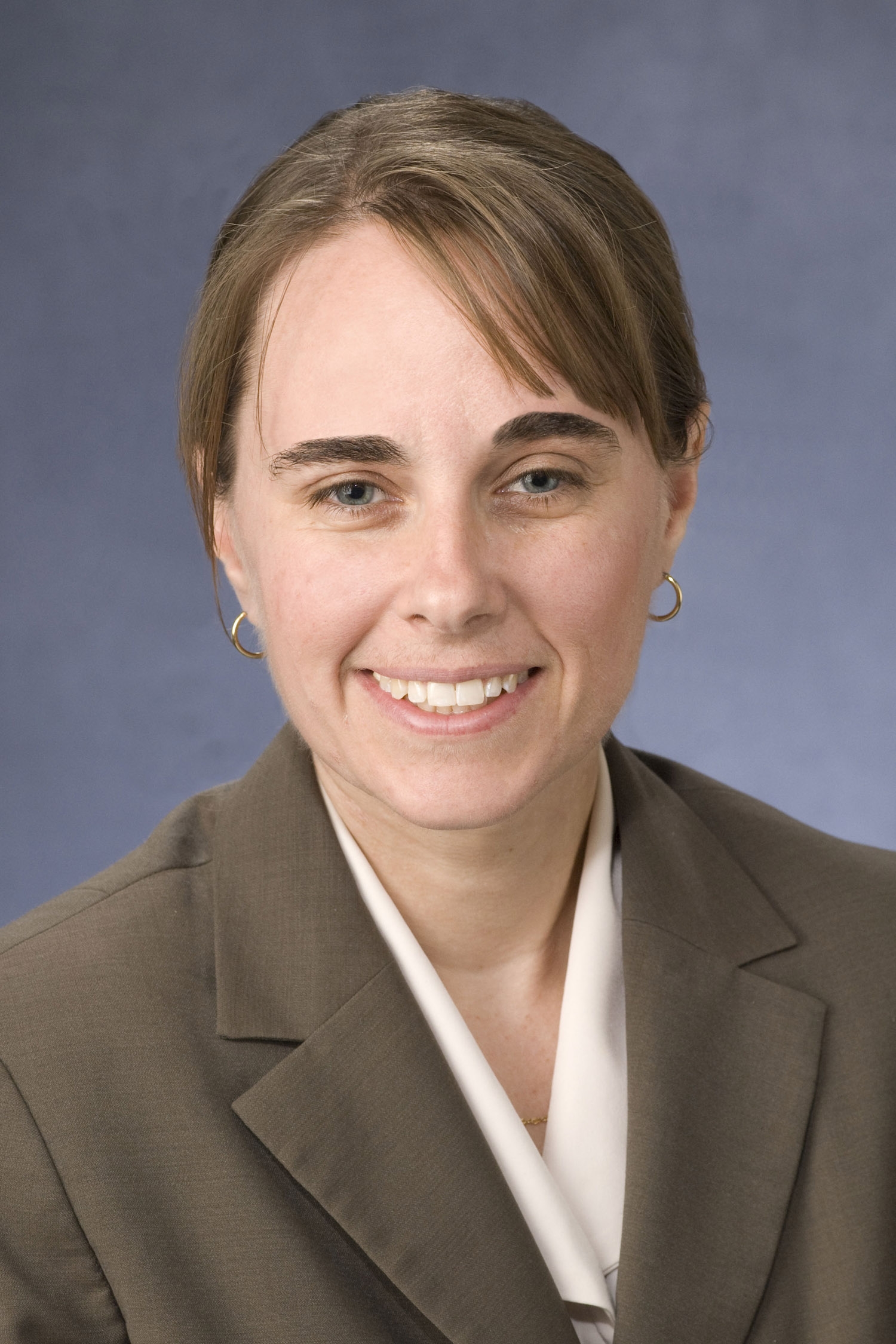 Virginia Harper Ho
Professor of Law
CityU School of Law
Virginia Harper Ho is a Professor of Law at the City University of Hong Kong.  Prior to joining CityU in 2021, she was a professor and associate dean for international and comparative Law programs at the University of Kansas School of Law.  Her research focuses on the intersections of corporate governance, finance, and securities regulation from a comparative perspective and she has written extensively on the case for mandatory ESG disclosure and how to achieve that in the US context.  She has also written about shareholder activism around ESG risks, the limits of private ordering with respect to ESG risk management and reporting, and the role of corporate boards in ESG risk oversight.  She has also surveyed empirical studies outside the US on the strengths and weaknesses of "comply or explain" disclosure and has previously studied state-backed CSR initiatives and related voluntary regimes in Europe and China.  She is currently examining the intersecting regulatory and corporate law aspects of green finance reform implementation in the US, Hong Kong, and mainland China and the diffusion of transnational climate governance standards.  She is a Fellow of the National Committee on U.S.-China Relations' Public Intellectuals Program and a past Research Fellow of the International Institute of Green Finance (IIGF) at the Central University of Finance and Economics (CUFE) in Beijing.
---
Ann M. Lipton
Michael M. Fleishman Associate Professor in Business Law and Entrepreneurship
Tulane Law School
Ann Lipton joined the Tulane Law faculty in 2015 after over a decade of practice handling securities and corporate litigation at the trial and appellate levels. Before that, Lipton clerked for U.S. Supreme Court Justice David Souter and 3rd U.S. Circuit Court of Appeals Judge Edward Becker. As a scholar, Lipton explores corporate governance, the relationships between corporations and investors, and the role of corporations in society. Her articles have appeared in the Yale Journal on Regulation, the Journal of Corporation Law, and the Georgetown Law Journal, among other publications. Beginning with the Ninth Edition, she became one of the authors of the Securities Regulation: Cases and Materials casebook published by Aspen Publishers.
Lynn M. LoPucki
Levin, Mabie & Levin Professor of Law
University of Florida Levin College of Law
Lynn M. LoPucki works and teaches principally in the fields of corporate, commercial, and information law. In 2020 he began work on the Stakeholder Takeover Project. The concept is that with an effective corporate social responsibility reporting and ranking system in place, potential stakeholders will be able to control corporations through the stakeholders' decisions on product purchases, employment, and other associational choices.  The Project seeks to promote that takeover by explaining it in books and articles, advocating for standardized reporting, compiling and posting corporate ratings and rankings, and studying the ranking of institutions. LoPucki is best known for his article The Death of Liability and his book, Courting Failure: How Competition for Big Cases is Corrupting the Bankruptcy Courts.  After twenty-two years on the UCLA School of Law faculty, he moved to the University of Florida Levin College of Law in July of 2022.
---
Amelia Miazad
Acting Professor of Law
University of California at Davis
Professor Amelia Miazad is as an expert on the nexus between corporate law and environmental, social and governance (ESG) issues. Professor Miazad's work has been published in several law reviews including Vanderbilt Law Review (Corporate Law and Social Risk), Minnesota Law Review (The Hidden Power of Compliance), UC Davis Law Review (Sex, Power, and Corporate Governance), UC Hastings Law Review (Prosocial Antitrust), and the Journal of Corporation Law (A Test of Stakeholder Governance). Professor Miazad's work has been quoted by the business and legal media including The Financial Times, Politico, The World Economic Forum, Law360, and The Recorder.
Before coming to UC Davis, Professor Miazad was a Senior Research Fellow at University of California Berkeley School of Law. At Berkeley Law, Professor Miazad founded and led the Business in Society Institute. The Institute's mission is to define and advance a legal and policy agenda that encourages companies to account for stakeholders and the environment.
---
J.S. Nelson
Visiting Researcher
Harvard Law School
J.S. Nelson is a professor of law and expert legal consultant with a deep, diverse background bridging law and business school. She has been teaching for approximately sixteen years. This year she is visiting at Harvard Law School, and last year she was at Harvard Business School. Her primary appointment is at Villanova Law School. Professor Nelson teaches and writes on issues related to corporate law, compliance, business ethics, technology, and white collar crime. She concentrates on the way that legal rules shape ethical behavior within business organizations and the impact of different frameworks on white collar crime.
Professor Nelson's research has both public and academic impact. She is a frequent media commentator, appearing on venues such as The Today Show and NBC News Now. She is one of the organizers of the ComplianceNet international interdisciplinary scholarly network. Her scholarship has been published in both law reviews and top peer-reviewed management journals, including the Harvard Law Review, Cornell Law Review, Georgetown Law Journal, Cardozo Law Review, U.C. Davis Law Review, Berkeley Business Law Journal, Journal of Management Inquiry, Journal of Legal Studies in Business, and the Academy of Management Learning and Education journal.
---
Elizabeth Pollman
Professor of Law
University of Pennsylvania Carey Law School
Elizabeth Pollman is a Professor of Law at the University of Pennsylvania Carey Law School. She teaches and writes on a variety of topics in business law, with a particular focus on corporate governance, purpose, and personhood, as well as startups, venture capital, and entrepreneurship. Her articles have been selected by scholars in the field as among the Top Ten Best Corporate and Securities Articles five times in the past five years, most recently in 2021 for "The Corporate Governance Machine" (Columbia Law Review, co-authored with Dorothy S. Lund); in 2020 for "Private Company Lies" (Georgetown Law Journal); in 2019 for "Startup Governance" (University of Pennsylvania Law Review) and "Corporate Disobedience" (Duke Law Journal); and in 2017 for "Regulatory Entrepreneurship" (University of Southern California Law Review, co-authored with Jordan M. Barry). She serves as a member of the Corporate Laws Committee and co-director of the Institute for Law & Economics. She practiced at Latham & Watkins in Silicon Valley and Los Angeles, and clerked for Judge Raymond C. Fisher of the Ninth Circuit Court of Appeals. She earned her BA and JD, with distinction, from Stanford University.
Amanda M. Rose
Professor of Law
Vanderbilt Law School
Amanda Rose is a Professor of Law at Vanderbilt University Law School and a Professor of Management at Vanderbilt University Owen Graduate School of Management.  She is an expert on corporate and securities laws, and her publications have appeared in numerous top journals, including the Columbia Law Review, University of Chicago Law Review, University of Pennsylvania Law Review, and Northwestern University Law Review.  Her article A Response to Calls for SEC-Mandated ESG Disclosure, 98 Wash. U. L. Rev. 1821 (2021), discusses the difficult policy questions that are raised by calls for an SEC-mandated stakeholder-oriented disclosure regime.
Cynthia A. Williams
Osler Chair in Business Law Emerita
Osgood Hall Law School
Professor Cynthia Williams joined Osgoode Hall Law School on July 1, 2013 as the Osler Chair in Business Law, a position she also held from 2007 to 2009. Before coming to Osgoode, she was a member of the faculty at the University of Illinois College of Law and, prior to that, she practiced law at Cravath, Swaine & Moore in New York City. Professor Williams writes in the areas of securities law, corporate law, corporate responsibility, comparative corporate governance and regulatory theory, often in interdisciplinary collaborations with professors in anthropology, economic sociology, and organizational psychology. Her book The Embedded Firm: Corporate Governance, Labor, And Finance Capitalism, co-edited with Osgoode Professor Peer Zumbansen, was published in 2011 by Cambridge University Press and was featured at the Society for Socio-Economics (SASE) Annual Conference in 2012 at MIT.
---
Andrew W. Winden
Assistant Professor of Law
University of Oregon School of Law
Andrew Winden studies and teaches about corporate and securities laws and transactional practice. His work on dual-class stock structures has been widely cited by corporate governance advocates, journalists, practitioners, policy-makers and other scholars.
Prior to joining the University of Oregon Law School in Fall 2022, Professor Winden was member of the faculty of the University of Florida Levin College of Law. He also served as an Academic Fellow at the Rock Center for Corporate Governance and a Lecturer in Law at Stanford Law School, where he taught Mergers & Acquisitions and taught Business Associations at the University of California Berkeley School of Law.
Professor Winden's scholarship and teaching are informed by an extensive career in practice prior to entering academia. He practiced business law for almost twenty years, first as an associate at Sullivan & Cromwell and then as a partner at Morrison & Foerster, advising clients on a wide range of corporate, securities and financial regulatory matters. He spent 12 years practicing in Tokyo and was consistently recognized as one of the leading capital markets lawyers in Japan in publications such as The Chambers Global Guide to the World's Leading Lawyers.
Other Relevant Papers
PROGRAM/AGENDA FORTHCOMING
For more information, please contact Professor Lynn M. LoPucki, lopucki@law.ufl.edu, 352-273-0725 (office) or 310-694-2718 (mobile).