In Memoriam: Professor Fletcher Baldwin
UF Law Emeritus Professor Fletcher Baldwin passed away Tuesday, February 18, 2020. Dean Laura A. Rosenbury shared the following message on Wednesday with the UF Law community: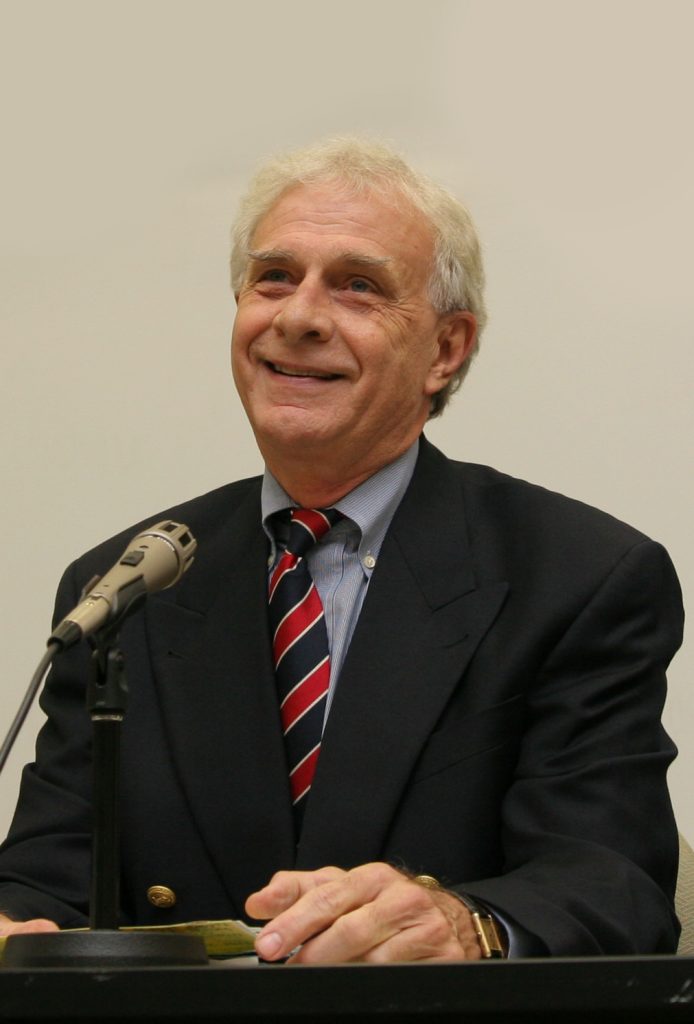 "I am very sorry to share the news of Fletcher Baldwin's passing yesterday. Professor Baldwin joined the faculty in 1962 and taught continuously until he assumed emeritus status in 2008. Even as an emeritus faculty member, Fletcher was in the office most mornings and taught an International Financial Crimes seminar through the fall of 2018.
I know many of you have stories of Fletcher's wit, scholarly engagement, demanding teaching style, and kindness both in and out of the classroom. Alumni across the nation have also shared their own stories of the ways Fletcher shaped their careers and changed their lives."
Professor Baldwin's family plans to host a service to honor his life and legacy during the summer. We will share additional information as it becomes available.
"For now, we extend our deepest sympathies to Nancy, their son Fletcher III (JD 84), their daughter Leland (JD 87), and to Jane and others in the extended Baldwin family," wrote Dean Rosenbury.