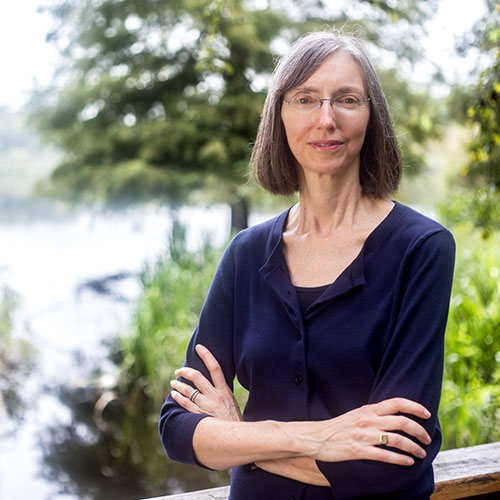 Alyson Craig Flournoy
Emeritus Professor of Law
About
Professor Flournoy joined the Levin College of Law faculty in 1988. She served as Director of the Environmental and Land Use Law Program from its inception until 2011 when she began serving as Senior Associate Dean for Academic Affairs, where she remained until 2015. She has taught courses in Environmental Law, Property and Administrative Law and has published book chapters and journal articles on environmental policy. Prior to her tenure at UF, Flournoy clerked for New Jersey Supreme Court Chief Justice Robert Wilentz and practiced with the firm of Covington & Burling in Washington, D.C., principally in the field of environmental law. Professor Flournoy received her J.D. with honors from Harvard Law School and her A.B. from Princeton University.
Professor Flournoy's scholarship focuses on the design of legislation to protect natural resources, including decision-making processes under environmental and natural resource laws, and environmental ethics. She has addressed these themes in writings about endangered species and forest management, wetlands conservation and restoration, and regulation of toxic substances. Her most recent work focuses on law and policy responses to disasters and sea level rise, and the importance of identifying the values that are embedded in the nation's environmental laws and policies.
She has written numerous articles on environmental and natural resources law topics, including several articles on wetlands regulation under the Clean Water Act. She is co-editor and a co-author of BEYOND ENVIRONMENTAL LAW: POLICY PROPOSALS FOR A BETTER ENVIRONMENTAL FUTURE (Cambridge Univ. Press 2010) which develops her proposal for a National Environmental Legacy Act. Flournoy is a trustee and past president of Florida Defenders of the Environment, a past chair of the Environmental Law Section of the Association of American Law Schools and a member scholar and trustee of the Center for Progressive Reform.
Education
J.D., Harvard Law School (cum laude)
A.B., Princeton University (cum laude)
Teaching and Scholarship
Environmental Law, Property, Administrative Law
Professional Activities
University of Florida: Joined College of Law faculty in 1988 as Assistant Professor. Named Associate Professor (1991), Professor of Law (1994), and Director of Environmental & Land Use Law Program in 1998.
Private Practice: Associate Attorney for Covington & Burling (Washington, D.C.). Clerked for Chief Justice Robert Wilentz of New Jersey Supreme Court.
Organizations: Board Member and Member Scholar, Center for Progressive Reform; Past President, Environmental Law Section, Association of American Law Schools; Trustee and Past President, Florida Defenders of the Environment; American Bar Association
Courses
The acquisition and possession of real and personal property; estates in land; introduction to future interests; landlord and tenant; survey of modern land transactions and methods of title assurance; easements; and licenses, covenants, and rights incident to land ownership.
Analysis of the administrative process, with an emphasis on the activities of federal regulatory agencies. Topics include legislative delegations of authority to agencies, executive branch controls, rulemaking and adjudicatory procedures, due process rights, and the scope of judicial review of administrative decision making.
Publications
Book Chapters
Articles
Miscellaneous
Co-authored Writings