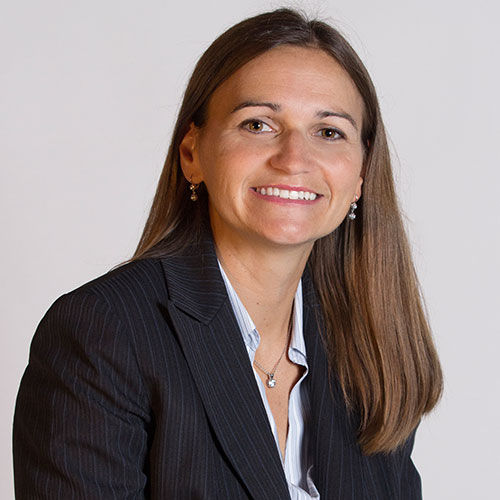 Amy L. Stein
Professor of Law
Associate Dean for Curriculum
About
Amy L. Stein is a Professor of Law at the University of Florida Levin College of Law, nationally recognized for her research on energy policy, particularly with respect to federalism, the regulatory process, and administrative law. Professor Stein focuses her scholarship on the intersection of energy and environmental law within administrative and federalism frameworks, but also explores implications of legal doctrines as applied to artificial intelligence. Her recent publications challenge unilateral presidential delegations to address energy emergencies, "Energy Emergencies," 115 Northwestern University Law Review __ (2020); demonstrate how new artificial intelligence techniques can assist in decarbonization strategies across the electric grid, "Artificial Intelligence and Climate Change," Yale Law Journal on Regulation(2020); and provide legal strategies for decarbonizing the light-duty vehicle fleet, Chapter 14 (with Joshua Fershée) in LEGAL PATHWAYS TO DEEP DECARBONIZATION IN THE UNITED STATES (ELI Press, Michael B. Gerrard and John C. Dernbach eds) (2019). Prior scholarship focuses on electric grid governance, distributed energy resources, energy storage, reliability, federalism, and climate change, all of which can be accessed at http://ssrn.com/author=1216973. She teaches in the areas of energy law, environmental law, climate change, artificial intelligence, and torts, and she has presented her energy work across the country and internationally, in both academic and policy forums.
Professor Stein began her academic career at George Washington University Law School and Tulane Law School. Prior to her academic appointments, she practiced as an environmental and litigation associate for Latham & Watkins LLP in the firm's Washington, D.C., and Silicon Valley offices. She is a member of the District of Columbia, Illinois, and California state bars and a graduate of the University of Chicago (AB) and the University of Chicago Law School (JD).
Education
J.D., University of Chicago
B.A., University of Chicago
Teaching and Scholarship
Energy, Environmental, Climate Change, Artificial Intelligence, Torts, Federalism, Administrative Law
Professional Activities
University of Florida: Joined College of Law in 2014 as Associate Professor;
Previous Academic Experience: Association Professor of Law, Tulane Law School (2010-2014); Adjunct Professor in the Environmental Studies program at the George Washington University, and a Visiting Associate (2009); Professor of Legal Research and Writing, Acting Associate Director of the Legal Research and Writing Program, and Co-director of the Scholarly Writing Program at The George Washington University Law School (2008-2009).
Private Practice: Latham & Watkins, LLP (Washington, DC, 2000-2006, Silicon Valley, CA, 2006-2008)
Professional Associations: American Bar Association, Environmental, Energy Bar Association
Courses
This introductory course lies at the crossroads of energy and environmental law. It covers legal and policy concepts important to understanding U.S. energy law, particularly electricity, and, to a lesser extent, transportation. It will expose students to important fundamentals of public utility law, cost of service, and restructured electricity markets.
This seminar will focus on contemporary issues associated with climate change law, including international ramifications, domestic actions, litigation strategies, and the legal tools available to address the multiplicity of topics related to climate change. Students will be expected to complete background reading independently and then take turns leading the class in critical analyses of climate change scholarship.
Introduction to modern environmental regulation and its foundations, covering common law precursors to environmental law and a survey of major regulatory issues and techniques, focusing on the Clean Water Act, National Environmental Policy Act, and Comprehensive Environmental Response Compensation and Liability Act, with examples drawn from other statutes such as the Clean Air Act.
The central question in Torts is how society should respond to the problem of high dollar typically accidental physical harm, when injury is unfortunate, but unintended. Our course will focus mostly on the problem of unintentional harm, as applied to bodily and emotional harms. Theories covered will include negligence, strict liability, products liability and intentional torts as well as all their affirmative defenses. As there are seldom clear answers with legal questions spanning so many perspectives, and amorphous factual inquiries (including the role of the judge and jury, circumstantial evidence and fundamental problems), Torts trains students to answer timeless amorphous questions, thereby developing keen policy and argumentation skills, applicable to a wide variety of legal areas.
Increasingly, the world is seeing a rise in the many applications of our enhanced computing and predictive capabilities. Lawyers need to be at the forefront of this revolution. This seminar examines a broad range of legal and policy challenges posed by artificial intelligence (AI), machine learning and other emergent technologies. Through assigned readings, weekly discussion, and engagement with experts, students will explore the many promises and perils of AI. This course is innovative and cutting edge; it will require students to be so as well. No prior scientific background is required; merely a willingness to learn.
Publications
Articles
Energy Emergencies, 115 Northwestern University Law Review __ (forthcoming 2020)
Artificial Intelligence and Climate Change, 37 Yale Journal on Regulation 101 (2020
A Statutory National Security President, 70 Florida Law Review 1191 (2018) [SSRN]
Regulating Reliability, 54 Houston Law Review 1191 (2017) [SSRN]
Breaking Energy Path Dependencies, 82 Brooklyn Law Review 559 (2017) [SSRN]
Distributed Reliability, 87 University of Colorado Law Review 887 (2016) [SSRN]
Reconsidering Regulatory Uncertainty: A Path Forward for Energy Storage, 41 Florida State University Law Review 697 (2014) [SSRN]
Renewable Energy Through Agency Action, 84 University of Colorado Law Review 651 (2013) [SSRN]
The Tipping Point of Federalism, 45 Connecticut Law Review 217 (2012) [SSRN]
Climate Change Under NEPA: Avoiding Cursory Consideration of Greenhouse Gases, 81 University of Colorado Law Review 473 (2010), [SSRN]
State Fish Stocking Programs at Risk: Takings Under the Endangered Species Act, 20 Duke Environmental Law & Policy Forum 63 (2010)
Book Chapters
Short Publications