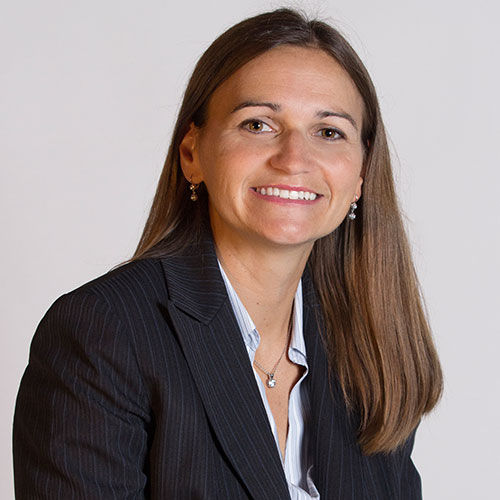 Amy L. Stein
Professor of Law
Mailing Address:
Box #117625 Gainesville, FL 32611
Email:
stein@law.ufl.edu
Phone:
(352) 273-0953
About
Professor Stein focuses her scholarship on clean energy law, electric grid governance, distributed energy resources and reliability, environmental law, and federalism. Her recent publications urge regulatory reforms to better harness the reliability benefits of privately-owned reliability resources for the public grid, Distributed Reliability, 87 U. COLO. L. REV. (forthcoming 2016), address the implications of the regulatory uncertainty surrounding energy storage, Reconsidering Regulatory Uncertainty: Making a Case for Energy Storage, 41 FLA. ST. U. L. REV. 697 (2014); assess the federal government's role in developing renewable energy, Renewable Energy Through Agency Action, 84 U. COLO. L. REV. 651 (2013); analyze the federalism implications of subnational control over siting of electricity generation, The Tipping Point of Federalism, 45 CONN. L. REV. 217 (2012); and highlight the deficiencies of climate change analysis in NEPA documents, Climate Change Under NEPA: Avoiding Cursory Consideration of Greenhouse Gases, 81 U. COLO. L. REV. 473 (2010), all of which can be accessed at http://ssrn.com/author=1216973.
She has delivered numerous presentations on energy law and policy, including the keynote at the Florida Energy Systems Consortium's annual conference and the plenary presentation at the 21st Annual University of Florida Public Interest Conference.  She has recently returned from Washington, D.C., where she had been invited to present the annual University Advisory Board seminar on Reliability and the North American Grid to state senators and representatives from the top energy-producing states for the Energy Council, as well as the legal briefing for Congressional staffers on transmission-related issues for WIRES.  Her work was selected twice for presentation at Columbia Law School's Sabin Colloquium on Innovative Environmental Law Scholarship, as well as for presentation at Minnesota Law School's Legal and Policy Pathways for Energy Innovation conference, University of Texas's Austin Electricity Conference, Northwestern's Searle Center Conference on Electricity Regulation, and the Electric Power Executive Conference.  Her current research explores the historic, economic, and environmental implications of regulating electric grid reliability in an era of new reliability resources like energy storage and demand response and new rules like the Clean Power Plan.  Her current works in progress separately address the growing importance of state action impacting reliability of the bulk electric grid and another article suggests mechanisms to break the path dependencies associated with energy decision-making.
Professor Stein began her academic career at George Washington University Law School and Tulane Law School. Prior to her academic appointments, she practiced as an environmental and litigation associate for Latham & Watkins LLP in the firm's Washington, D.C., and Silicon Valley offices. She is a member of the District of Columbia, Illinois, and California state bars. She is a graduate of the University of Chicago (AB) and the University of Chicago Law School (JD).
Education
J.D., University of Chicago
B.A., University of Chicago
Teaching and Scholarship
Clean Energy, Environmental, Climate Change, Federalism, Administrative Law
Professional Activities
University of Florida: Joined College of Law in 2014 as Associate Professor;
Previous Academic Experience: Association Professor of Law, Tulane Law School (2010-2014); Adjunct Professor in the Environmental Studies program at the George Washington University, and a Visiting Associate (2009); Professor of Legal Research and Writing, Acting Associate Director of the Legal Research and Writing Program, and Co-director of the Scholarly Writing Program at The George Washington University Law School (2008-2009).
Private Practice: Latham & Watkins, LLP (Washington, DC, 2000-2006, Silicon Valley, CA, 2006-2008)
Professional Associations: American Bar Association, Environmental, Energy Bar Association
Courses
This introductory course lies at the crossroads of energy and environmental law. It covers legal and policy concepts important to understanding U.S. energy law, particularly electricity, and, to a lesser extent, transportation. It will expose students to important fundamentals of public utility law, cost of service, and restructured electricity markets.
This seminar will focus on contemporary issues associated with climate change law, including international ramifications, domestic actions, litigation strategies, and the legal tools available to address the multiplicity of topics related to climate change. Students will be expected to complete background reading independently and then take turns leading the class in critical analyses of climate change scholarship.
Introduction to modern environmental regulation and its foundations, covering common law precursors to environmental law and a survey of major regulatory issues and techniques, focusing on the Clean Water Act, National Environmental Policy Act, and Comprehensive Environmental Response Compensation and Liability Act, with examples drawn from other statutes such as the Clean Air Act.
Civil liability for harm caused by wrongful acts that violate non-contractual duties imposed by law. The course covers negligence and other theories of liability as prescribed by the instructor.
Publications
Articles
Regulating Reliability, 54 HOUSTON L. REV. 1191 (2017) [SSRN]
Breaking Energy Path Dependencies, 82 BROOKLYN L. REV. 559 (2017) [SSRN]
Distributed Reliability, 87 U. Colo. L. Rev. __ (2016) [SSRN]
Reconsidering Regulatory Uncertainty: A Path Forward for Energy Storage, 41 Fla. St. U. L. Rev. 697 (2014), [SSRN]
Renewable Energy Through Agency Action, 84 U. Colo. L. Rev. 651 (2013), [SSRN]
The Tipping Point of Federalism, 45 Conn. L. Rev. 217 (2012), [SSRN]
Climate Change Under NEPA: Avoiding Cursory Consideration of Greenhouse Gases, 81 U. Colo. L. Rev. 473 (2010), [SSRN]
State Fish Stocking Programs at Risk: Takings Under the Endangered Species Act, 20 Duke Envtl. L. & Pol'y F. 63 (2010)
Short Publications