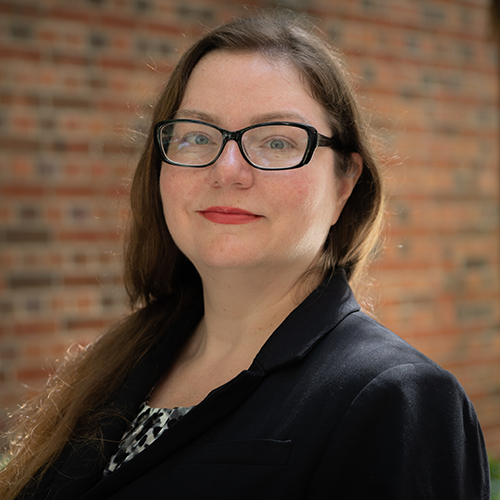 Anastacia Greene
Immigration Clinical Fellow
Mailing Address:
PO Box 117626
Gainesville, FL 32611-7626
Email:
greene@law.ufl.edu
Phone:
352-273-0717
Expertise
About
Anastacia Greene is an Immigration Clinical Fellow with the Intimate Partner Violence Assistance Clinic (IPVAC) at the Levin College of Law. She previously served as the Supervising Attorney at John Marshall Law School's Pro Bono Clinic, where she taught seminars on foreclosure law, transgender law, and litigation practices. Greene has focused her legal career in the public interest sector, and has worked as an attorney representing low-income clients with legal aid agencies.
Education
J.D., Washington & Lee University School of Law
B.A., Westminster College
Teaching and Scholarship
Immigration Law, Litigation
Professional Activities
Member of the Illinois and North Carolina Bar
Courses
The immigration clinic is one of our newest clinics. Students working in the clinic provide low income immigrants assistance with affirmative humanitarian immigration petitions. The clinic also works to provide mental health and advocacy services. Immigration students join injunction students for weekly case review meetings and jointly participate in orientation at the beginning of the term. Legal Skills Professor Teresa Drake (drake@law.ufl.edu) teaches the clinic. Clinic students earn 6 credits.
Publications
Seen and Not Heard?: Children's Objections under the Hague Convention on International Abduction. 13 U. Miami Int'l & Comp. L. Rev. 105-162 (2005).
Case Summary: People v. Bonilla, ISBA Criminal Law Section Newsletter, Criminal Justice, December 2018.
The Campaign to Make Ecocide an International Crime: Quixotic Quest or Moral Imperative?, 30 Fordham Envtl. L. Rev. 1 (2019).