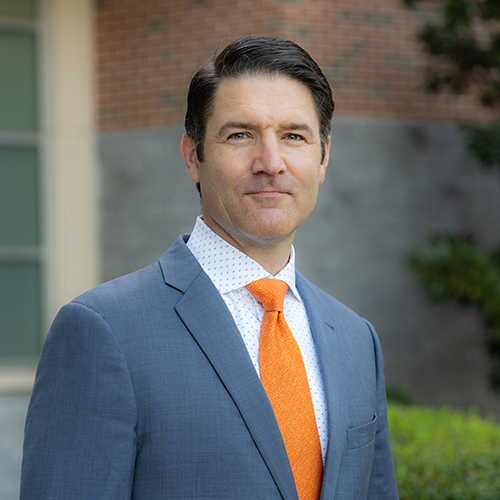 Andrew Winden
Assistant Professor of Law
Mailing Address:
P.O. Box #117620
Gainesville, FL 32611
Email:
winden@law.ufl.edu
Phone:
(352) 273-0978
About
Andrew Winden studies and teaches about corporate and securities laws and transactional practice. His work on dual-class stock structures has been widely cited by corporate governance advocates, journalists, practitioners, policy-makers and other scholars.
Prior to joining the University of Florida law faculty in 2019, Winden was an Academic Fellow at the Rock Center for Corporate Governance and a Lecturer in Law at Stanford Law School, where he taught Mergers & Acquisitions. He also taught Business Associations at the University of California, Berkeley, School of Law.
Winden's scholarship and teaching are informed by an extensive career in practice prior to entering academia. He practiced business law for almost twenty years, first as an associate at Sullivan & Cromwell and then as a partner at Morrison & Foerster, advising clients on a wide range of corporate, securities and financial regulatory matters. He spent 12 years practicing in Tokyo and was consistently recognized as one of the leading capital markets lawyers in Japan in publications such as The Chambers Global Guide to the World's Leading Lawyers. Winden began his legal career as an Honors Attorney working on international financial regulatory matters at the U.S. Department of the Treasury. He also clerked for the Hon. Eugene A. Wright on the United States Court of Appeals for the Ninth Circuit.
Winden attended the Inter-University Center for Japanese Language Studies and is fluent in Japanese. As an undergraduate, he was a member of the men's crew. He continues to row, surf and practice yoga with his wife and four grown children.
Education
J.D., Harvard Law School
M.A.L.D., Fletcher School of Law & Diplomacy
B.A., Stanford University
Courses
Examination of controls and exemptions relating to the sale and distribution of securities by corporations, underwriters and others, including scope of the securities laws, registration provisions, distribution and resale of restricted securities, express and implied civil liabilities, secondary distributions and tender offers. Issues will be analyzed in context of amended 1933/1934 federal statutes, and state Blue Sky laws. Prerequisite: Corporations (prior or concurrent, or if not taken with approval of instructor).
The central question in corporate law is, from an internal corporate governance perspective, how to make the American corporate system successful, for both the shareholder owners of the corporation, and the broader society. The answers, obtained primarily from a mix of state and federal statutory and case law, derive primarily from our understanding of economics, and the agency ethical issues relating to corporate fiduciaries managing others' property. We will begin with a look at some basic corporate law matters, such as vertical and horizontal governance (money and power) issues as well as "internal" relationships with "outside" corporate constituencies, such as creditors. After setting down a groundwork for the firm and its governance, the body of our course will focus on regulatory law, namely vertical and horizontal duties of care and loyalty, and exculpating/cleansing those duties. We will conclude with an introduction to a wide variety of vertical and horizontal M&A and takeover issues, including takeover defenses (Unocal doctrine), sales (Revlon and Time doctrines) and freeze-outs (Weinberger doctrine).
Publications
Dual-Class Index Exclusion, 13 Va. Law & Bus. Rev. ___ (2019).
Sunrise, Sunset: An Empirical and Theoretical Assessment of Dual-Class Stock Structures, 2018 Colum. Bus. L. Rev. 852 (2018)