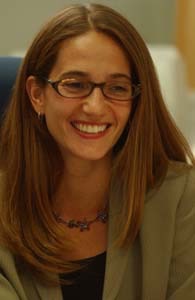 Caprice L. Roberts
Visiting Professor
About
Professor Roberts is a Visiting Professor of Law at the University of Florida Levin College of Law. She teaches Federal Courts and Remedies. Her scholarship focuses on judicial power and restraint. Her works have appeared in prominent journals such as: Florida, Cincinnati, Maryland, Washington & Lee, Villanova, Tennessee, Rutgers, Lewis & Clark, Louisville, and Seattle. The United States Supreme Court cited Professor Roberts for accurately predicting novel application of unjust enrichment principles to contract law.
Throughout her academic career, Professor Roberts has devoted significant scholarly and teaching attention to proper judicial role and the advancement of the law of remedies. She recently completed the new edition of the seminal treatise Dobbs & Roberts's Law of Remedies and has published the 9th edition of a leading Remedies casebook with Doug Rendleman, as well as a coauthored casebook in Federal Courts with Michael Allen and Michael Finch. She has won several awards for her teaching and publications. Professor Roberts is an elected member of the American Law Institute and served on the Consultative Group for the Restatement (Third) of Restitution and Unjust Enrichment. She has served as Chair of the AALS Remedies Section and Vice-Chair of Programming for the Southeastern Association of Law Schools. She is a Remedies Section Editor for JOTWELL and has guest blogged at PrawfsBlawg.
She started her academic career at West Virginia University College of Law where she served as Associate Dean of Faculty Research & Development. She also has taught at Florida State University College of Law, Washington & Lee University School of Law, University of North Carolina School of Law, Savannah Law School, and Catholic University Columbus School of Law.
Prior to the academy, Professor Roberts clerked for Chief Judge Julia Smith Gibbons of the United States District Court for the Western District of Tennessee and Judge Ronald Lee Gilman of the United States Court of Appeals for the Sixth Circuit. She also practiced complex civil and criminal litigation with Skadden Arps for several years. She received her J.D. magna cum laude from Washington & Lee University, where she was lead articles editor and named to the Order of the Coif. She obtained her B.A. in political theory from Rhodes College.
Education
J.D., Washington & Lee
B.A., Rhodes College
Courses
This course provides students with an introduction to the law of remedies. It emphasizes the important interrelationship between rights and remedies and the remedial consequences of framing a cause of action. Effective litigators need to understand the types of remedies that are available to their clients and how to seek them. It considers five primary topics: injunctions, damages, restitution, declaratory judgments, and contempt.
Publications
Books
Law Review Articles
Disgorging Emoluments, work-in-progress (2018)
Remedies, Equity & Erie, __ AKRON L. REV. __ (forthcoming 2018)
Unpopular Opinions on Legal Scholarship, 50 LOY. U. CHI. L.J. __ (forthcoming 2018)
Reinvigorating Klein, __ WASH. & LEE. L. REV. ONLINE __ (forthcoming 2018) (reviewing Evan Zoldan, The Klein Rule of Decision Puzzle & the Self-Dealing Solution)
SEALS Advancing Scholarship, 86 UMKC L. Rev. 583 (2018)
Supreme Disgorgement, 68 FLORIDA L. REV. 1413 (2016)
Remedies, Race & Civil Rights in the Old South, 2 SAVANNAH L. REV. 73 (2015)
Remedies Unified in Nine Verses, 74 MARYLAND L. REV. 199 (2015) (Lead Article)
Is Profiting from the Online Use of Another's Property Unjust?, 53 IDEA 131 (2013) (coauthors), selected for the INTELLECTUAL PROPERTY L. REV. (West 2014)
Teaching Remedies from Theory to Practice, 57 SAINT LOUIS U. L.J. 713 (2013)
Discretion and Deference in Senate Consideration of Judicial Nominations, 51 U. LOUISVILLE L. REV. 1 (2012) (Lead Article)
The Restitution Revival and the Ghosts of Equity, 68 WASH. & LEE L. REV. 1027 (2011)
The Case for Restitution and Unjust Enrichment Remedies in Patent Law, 14 LEWIS & CLARK L. REV. 653 (2010), selected for Intellectual Property Law Review (West 2011)
Rights, Remedies, & Habeas Corpus—The Uighurs, Legally Free but Actually Imprisoned, 24 GEORGETOWN IMM. L.J. 1 (2009), reprinted in Recognition and Enforcement of Judgemets: Comparative and International Perspectives 466-531 (U. Aixmarseille Press 2010)
Asymmetric World Jurisprudence, 32 SEATTLE L. REV. 569 (2009)
Restitutionary Disgorgement as a Moral Compass of Breach of Contract, 77 U. CIN. L. REV. 991 (2009)
A Commonwealth of Perspective on Restitutionary Disgorgement for Breach of Contract, 65 WASH. & LEE L. REV. 945 (2008)
Restitutionary Disgorgement for Opportunistic Breach of Contract and Mitigation of Damages, 42 LOY. L.A. L. REV. 131 (2008)
"A Desert Grows Between Us"—The Sovereignty Paradox at the Intersection of Tribal and Federal Courts, 65 WASH. & LEE L. REV. 347 (2008)
In Search of Judicial Activism: Dangers in Quantifying the Qualitative, 74 TENN. L. REV. 567 (2007)
Ratios, (Ir)rationality & Civil Rights Punitive Awards, 39 AKRON L. REV. 1019 (2006), reprinted in Punitive Damages: New Dimensions (Bhavani ed., Icfai Univ. Press 2008)
Jurisdiction Stripping in Three Acts—A Three-String Serenade, 51 VILL. L. REV. 593 (2006)
The Fox Guarding the Henhouse?: Recusal and the Procedural Void in the Court of Last Resort, 57 RUTGERS L. REV. 107 (2004)
Standing Committee on Discipline v. Yagman: Missing the Point of Ethical Restrictions on Attorney Criticism of the Judiciary, 54 WASH. & LEE L. REV. 817 (1997)