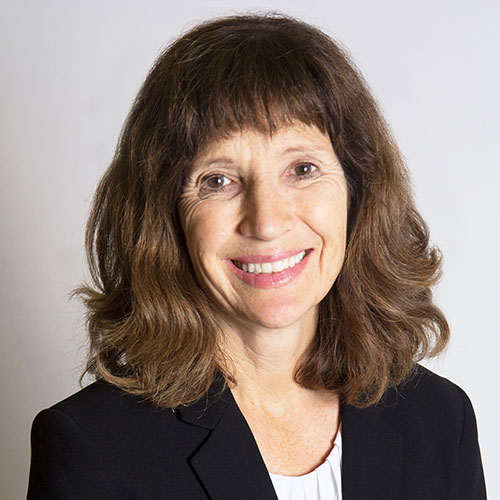 Christine A. Klein
Cone, Wagner, Nugent, Hazouri & Roth Professor
University Term Professor
Professor of Law
Mailing Address:
Box #117629 Gainesville, FL 32611
Email:
kleinc@law.ufl.edu
Phone:
(352) 273-0964
About
Professor Klein is the Cone, Wagner, Nugent, Hazouri & Roth Professor of Law at the University of Florida Levin College of Law, where she has taught since 2003. Klein teaches and writes in the areas of water law, natural resources law, and property. Her work includes more than thirty academic articles and has been cited in judicial and administrative opinions at both the federal and state levels. She is also the author of several books: Property Law: Cases, Problems, and Skills (Aspen Publishers 2016), Natural Resources Law: A Place-Based Book of Problems and Cases (3d edition, Aspen Publishers) (with Fred Cheever & Brett Birdsong), and Mississippi River Tragedies: A Century of Unnatural Disaster (NYU Press, 2014) (with Sandra Zellmer).
Klein began her career as a water rights litigator in the Colorado Office of the Attorney General. Prior to joining the UF Law faculty, Klein served on the faculty of Michigan State University College of Law and directed its environmental law certificate program. She received a B.A. from Middlebury College in Vermont, a J.D. from the University of Colorado Law School, and an LL.M. from Columbia University Law School.
Her legal experience includes positions as a law clerk for the U.S. District Court, District of Colorado; as a law clerk for the Ninth Circuit Court of Appeals Office of Staff Attorneys (San Francisco summer position); and as a clerk at Goodwin Proctor (formerly Shea & Gardner) in Washington, D.C.
Klein has served on two committees of the National Academy of Sciences, National Research Council, that studied sustainable water and environmental management in the California Bay-Delta, and she is a member scholar of the Center for Progressive Reform, based in Washington, D.C.
Education
LL.M., Columbia University School of Law (New York)
J.D., University of Colorado
B.A., Middlebury College (magna cum laude)
Teaching & Scholarship
Natural Resources Law, Water Law, Property
Professional Activities
University of Florida: Joined College of Law in 2003 as Professor, Environmental & Land Use Law.
Previous Academic Experience: Michigan State University, Associate Professor (1995-2000), named Professor 2000. Chair, Environmental Law Concentration Program. University of Denver College of Law, Visiting Associate Professor (1999); University of Colorado School of Law, Visiting Fellow, Natural Resources Law Center (1994-95).
Legal Experience: State of Colorado Assistant Attorney General, Natural Resources Section (1989-93). Clerked for Judge Richard Matsch, U.S. District (Colorado) Court.
Courses
Introduction to the management and protection of natural resources, including water, wetlands, and wildlife. Topics may include the development of green energy policy; the use of conservation easements to protect sensitive private lands; the public trust doctrine; and the protection of rivers, lakes, and springs.
Interactive synchronous online speaker series with opportunities for students to converse with leading environmental and land use thinkers from across the country. Spring 2020's theme is "Climate Change" and will feature presentations by a series of experts on various dimensions of climate change law. Although the course is required for graduation with the environmental & land use law concentration, it is also open to students with no environmental background who would like a broad introduction to environmental policies and challenges. Students must attend all seven online classes during the semester and complete short reaction papers, as well as attend or watch a recording of the climate change presentation of the Public Interest Environmental Conference (https://ufpiec.org/) on Friday, February 7th at noon. There is no final exam.
This course will focus on two major common law systems of surface water allocation followed in the United States and of modern statutory systems (with special focus on Florida's statutory scheme). Other topics may include groundwater regulation, the public trust doctrine, the bottled water industry, and current issues in Florida.
The acquisition and possession of real and personal property; estates in land; introduction to future interests; landlord and tenant; survey of modern land transactions and methods of title assurance; easements; and licenses, covenants, and rights incident to land ownership.
Publications
Books
Property: Cases, Problems, and Skills (Aspen Publishers, forthcoming 2016)
Mississippi River Tragedies: A Century of Unnatural Disaster (with Sandra B. Zellmer) (NYU Press, 2014) (describing floods and hurricanes on the Mississippi from its headwaters to its delta and exploring policy implications for areas including environmental justice, wetlands protection, agricultural policy, federal subsidies, flood control, flood insurance, and regulatory takings law) [Introduction]
Natural Resources Law: A Place-Based Book of Problems and Cases (3d ed.)(Aspen Publishers) (2013) li>
Book Chapters
"Unnatural Disasters: How Law Has Hurt, How Law Can Help," in Western Water Policy and Planning in a Variable and Changing Climate (with Sandra Zellmer) (Kathleen Miller & Doug Kenney, eds. forthcoming 2015-2016)
"Survey of Florida Water Law" in Waters and Water Rights (Robert E. Beck, ed.) (Matthew Bender & Co., Inc.) (entry and annual updates, 2005-2011)
Articles
Miscellaneous
"Missouri River Floodplain Owners Seeking a 'Double-Take' from the Taxpayers," (with Sandra Zellmer) in Center for Progressive Reform Blog (2014)
"Natural Floods, Unnatural Disasters," (with Sandra Zellmer) in The Hill (2014)
"Christine A. Klein on Tarrant Regional Water District v. Herrmann, 133 S. Ct. 2120 (2013)," 2013 Emerging Isues. 7075 (2013)
"The Lesson of Tarrant Regional Water District v. Herrmann: Water Conservation, not Water Commerce," in Center for Progressive Reform Blog (2013)
Sustainable Water and Environmental Management in the California Bay-Delta (co-author as member of National Research Council Committee on Sustainable Water and Environmental Management in the California Bay-Delta) (2012)
A Review of the Use of Science and Adaptive Management in California's Draft Bay Delta Conservation Plan (co-author as member of Panel to Review California's Draft Bay Delta Conservation Plan) (National Research Council of the National Academy of Sciences, 2011)